Zachary Lopez
Roil Horizon
Asian iconography forms and skews the minds of the unknowing. A body weaves, avoids and collides as identities merge and disintegrate. Trauma is embodied and the diaspora is drowning.
'Roil Horizon' (in its first iteration), brings Zachary Lopez's contemporary dance practice together with this installation work to explore personal and societal challenges of xenophobia. Decorative ornaments, fetishised dolls and ceremonial materials buoyantly float beneath a bamboo ceiling. These objects and materials have been deliberately sourced from second hand stores, repurposed and collectively strung to emphasise the constant misrepresentation of diverse Asian communities that are too often identified as being one race. The installation work informed choreographic explorations whilst the COVID-19 Racism Incident Report (Asian Australian Alliance) was used to generate specific movement vocabulary.
Combining film, installation and dance, 'Roil Horizon' shifts between a meditative acceptance and an overwhelming chaos that vibrates around the question: Who are the ones truly being swamped?
Created and performed by:Zachary Lopez
Filmed and edited: Emma Harrison
Music: 'They Might Not' – Puddle Of Infinity
Materials: bamboo, nylon, various materials and object
Special thanks to Legs on the Wall for usage of the space in the making of the video.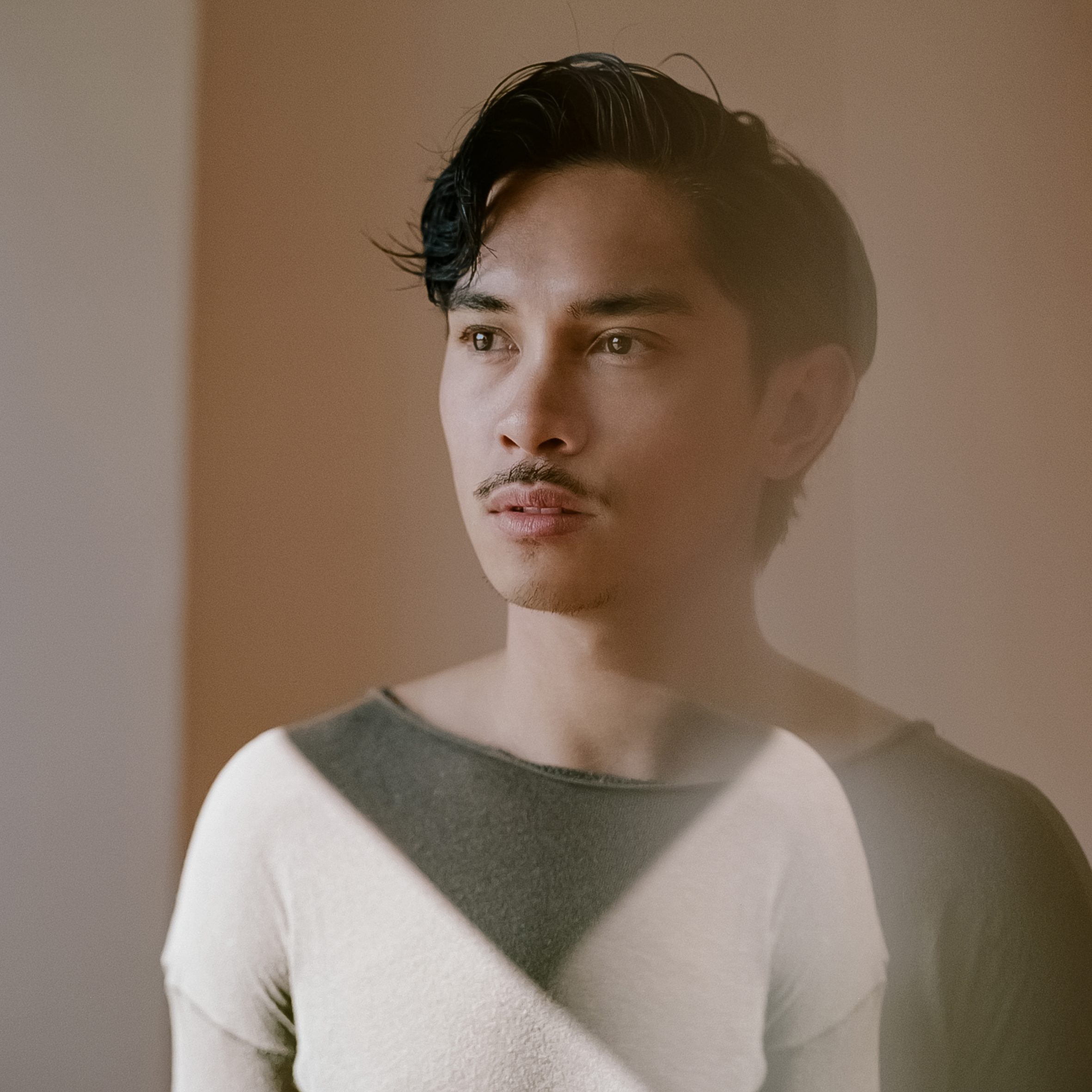 Zachary Lopez is a performer and choreographer. He explores the duality between his identities to understand cultural lineage and nationality within his practice. He has been commissioned for the Keir Choreographic Awards 2020 and by Sydney Dance Company, premiering works in Carriageworks (NSW) and Dancehouse (VIC). Zachary has been awarded a Young Creative Leaders Fellowship (Create NSW), an Australia Council Artstart Grant and creative development grants. He is currently working with Marrugeku and Legs on the wall and has worked with Punchdrunk's co-artistic director Maxine Doyle (UK), Sydney Dance Company as an associate artist, Co3 (WA), The Farm (QLD), Opera Australia and with artists Amrita Hepi, Cass Mortimer-Eipper and Charmene Yap among others. (photo: Saskia Wilson)