Sophia Cai
Safety Yellow Woman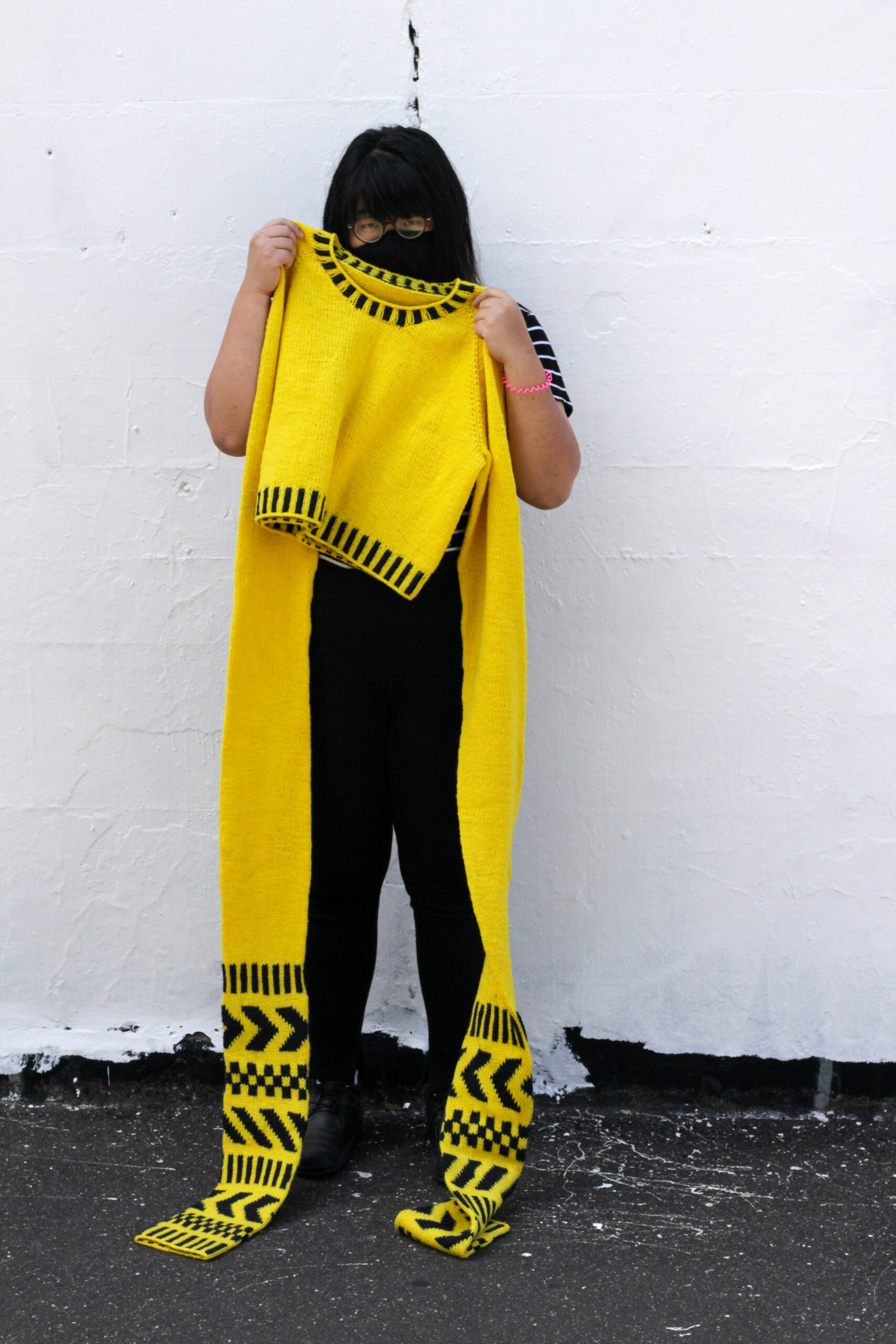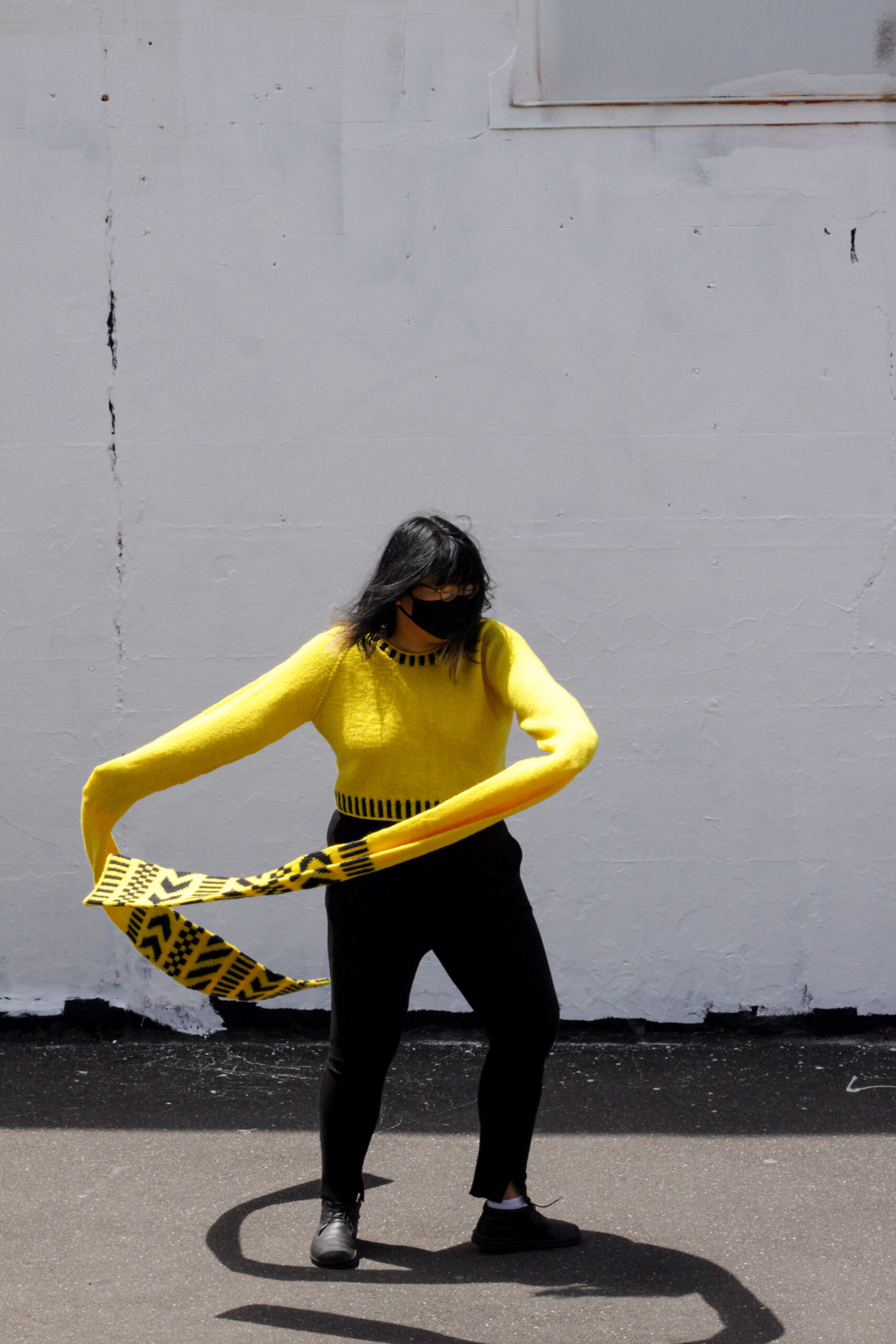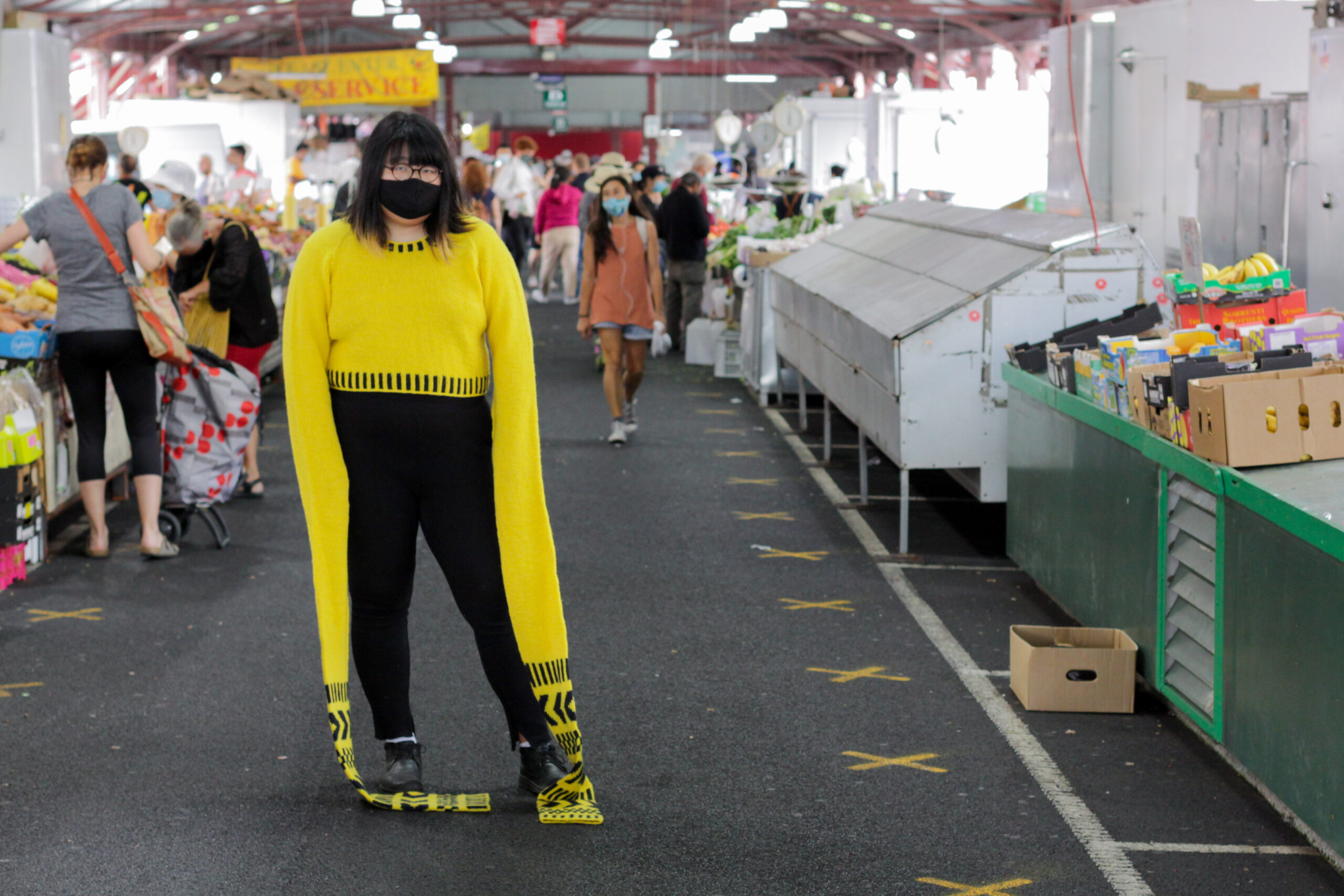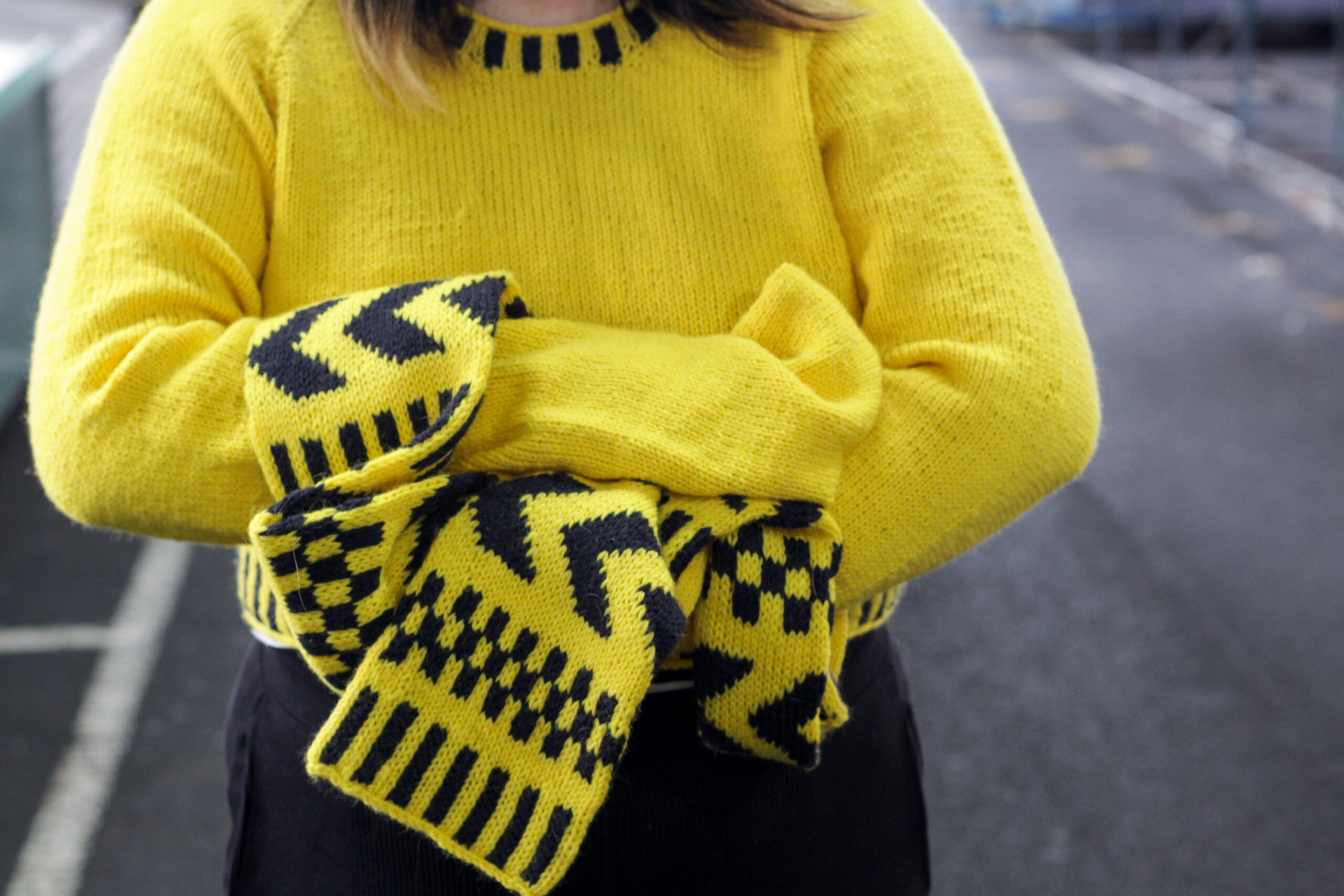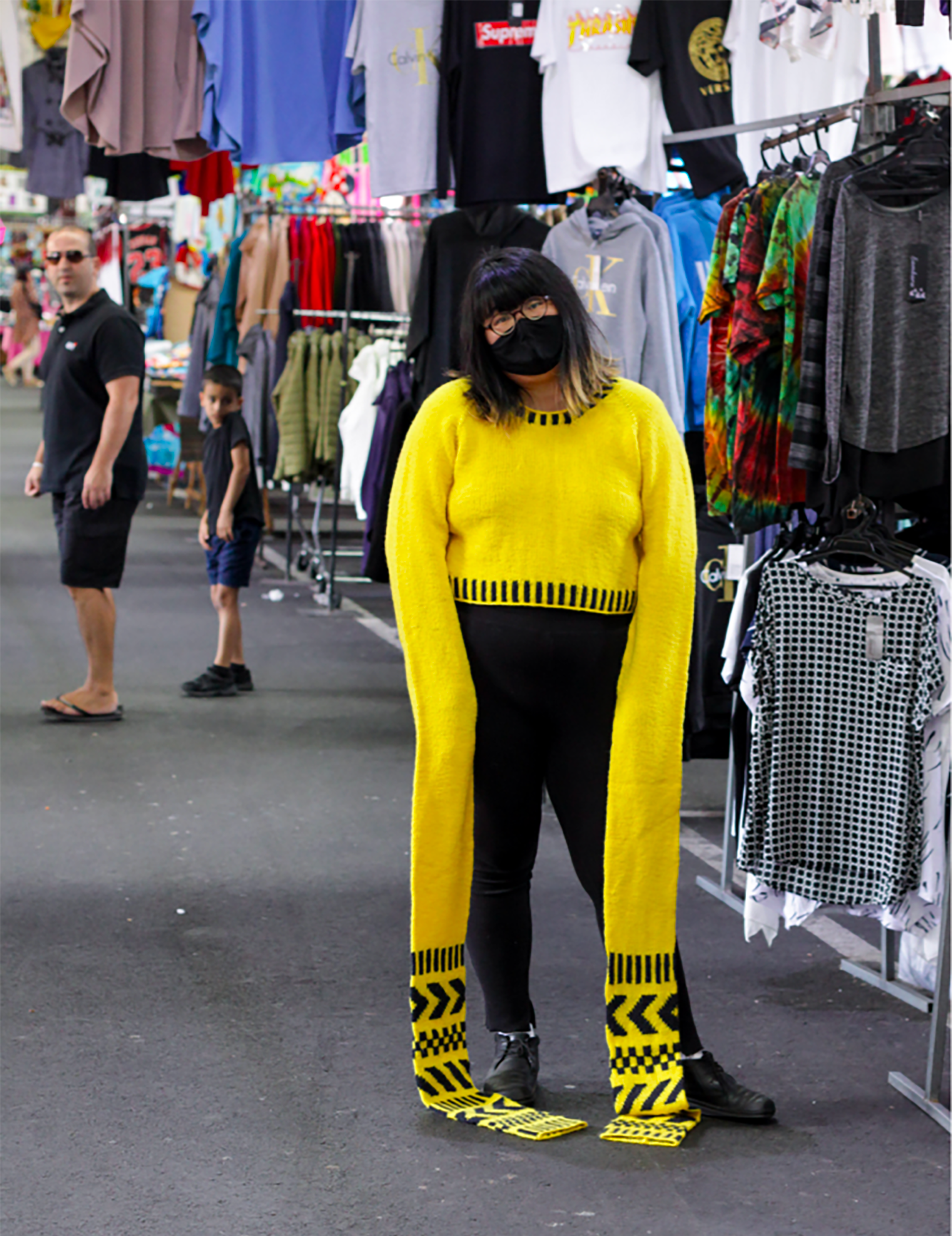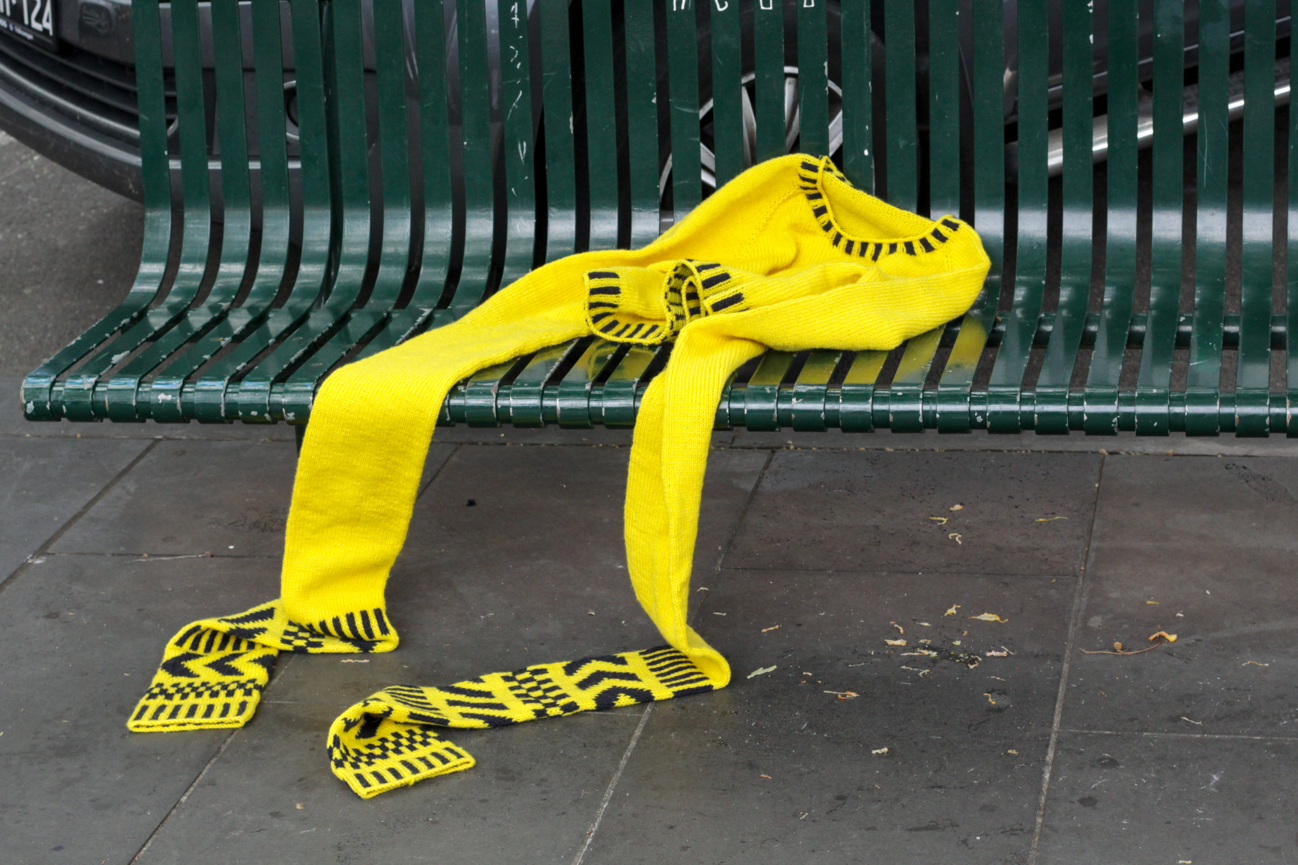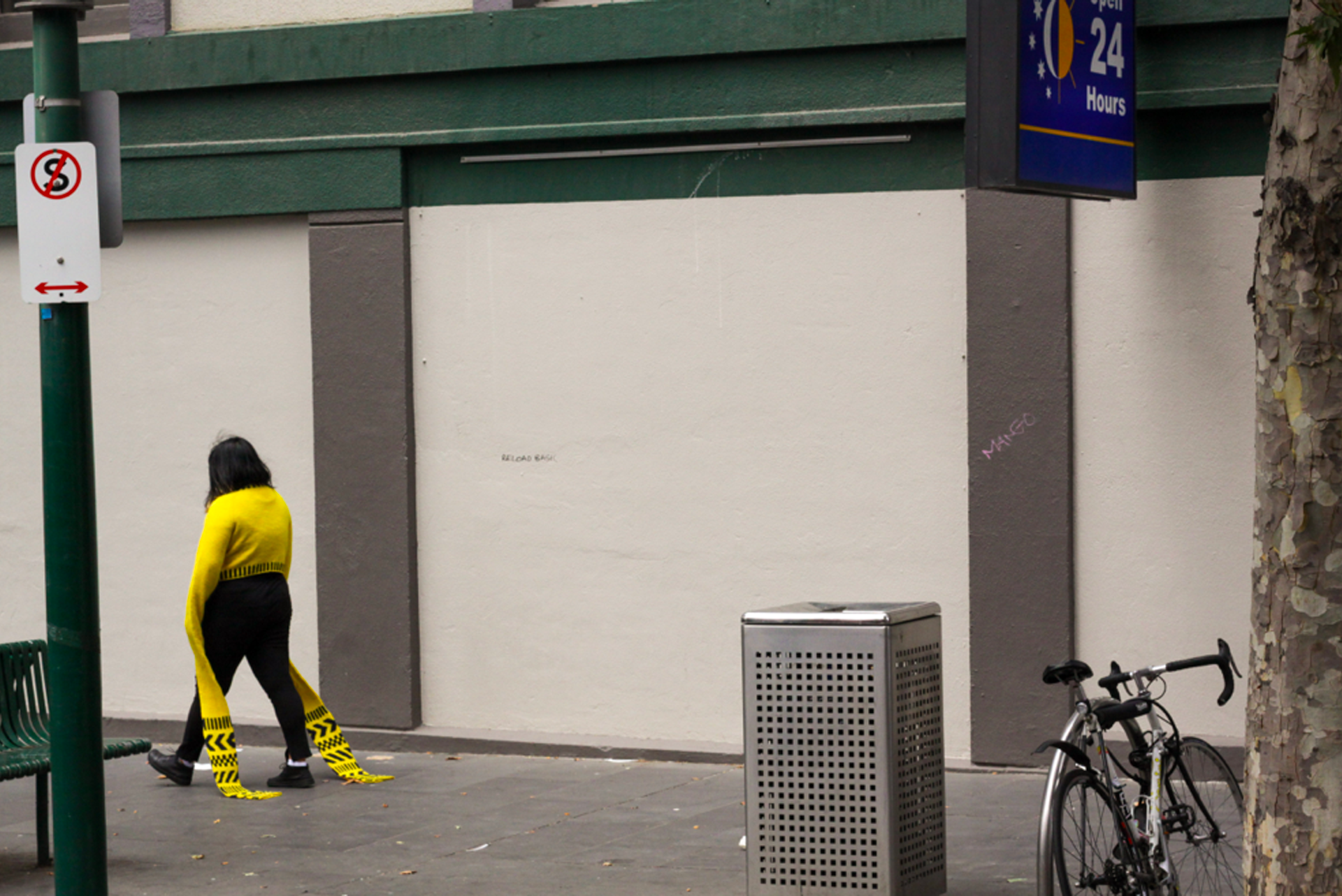 About the Artist
Safety Yellow Woman was a project that began following Melbourne's extended lockdown in 2020. The handknitted garment is a response to the social anxiety and isolation experienced during the year, and visibly gives form to the practice of social distancing through the lengthened sweater sleeves that measure 1.5 metres each – making this a wearable if impractical garment.
Beyond the humorous visual metaphor of a socially-distant sweater, the garment also reflects on the experience of anti-Asian racism experienced during the Covid-19 pandemic by conflating the idea of 'yellow' with both hazard tape as well as the racially charged profiling of people of East-Asian descent ('yellow peril/yellow invasion'). The resulting photographs, featuring the knitter of the sweater posed in a variety settings, captures some of this tension, and reflects on the experience of social stigma and isolation due to one's racialised identity. The yarn for this project has been provided by Fancy Tiger Crafts.

Safety Yellow Woman
2020 – 2021
handknitted wool garment, adult size
photography by Malcolm King
yarn support provided by Fancy Tiger Crafts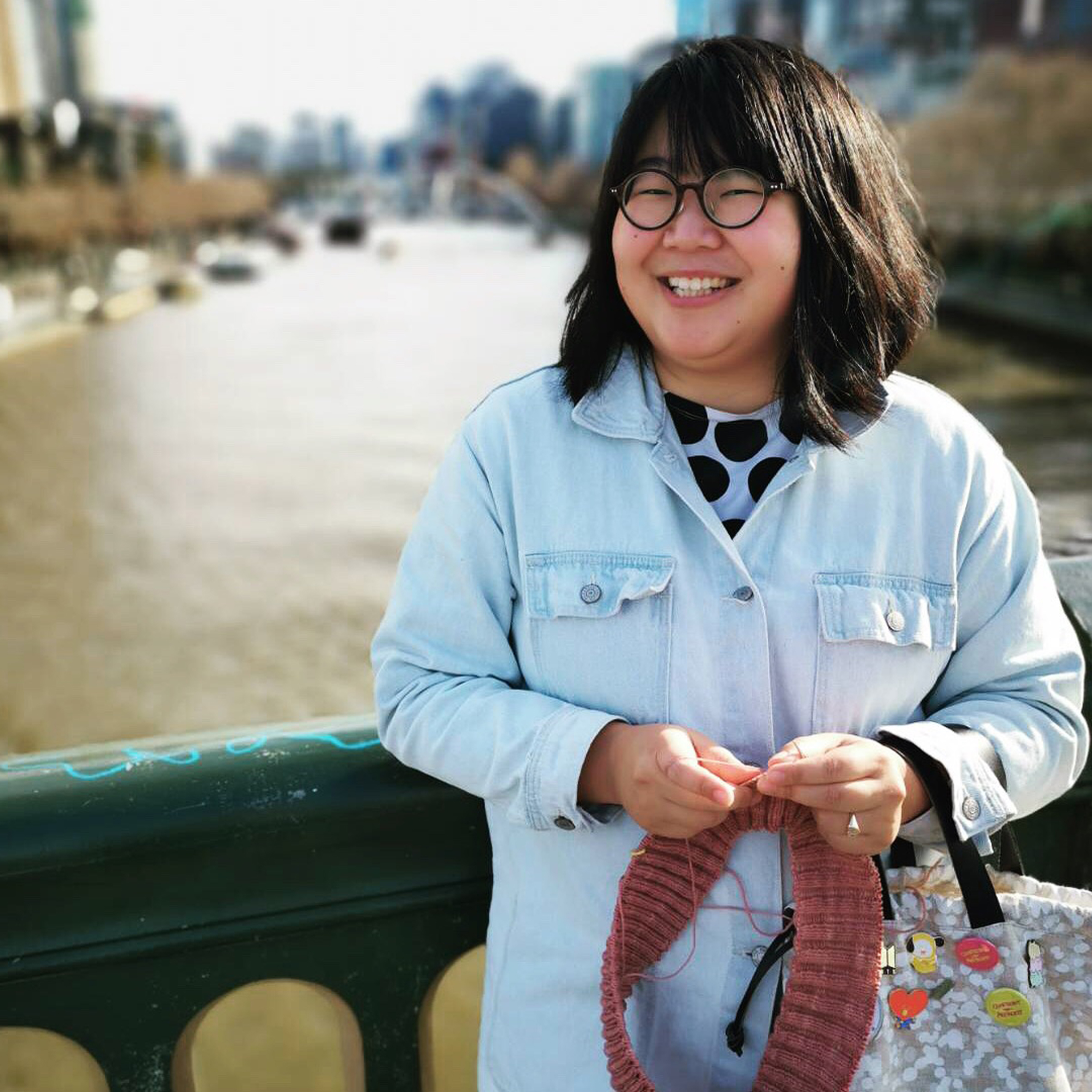 Sophia Cai is a curator, arts writer and knitter based in Narrm/Birraranga (Melbourne, Australia). She is particularly interested in Asian art history, the intersection between contemporary art and craft, as well as feminist methodologies and community-based practices.