Celine Cheung
Geocontagion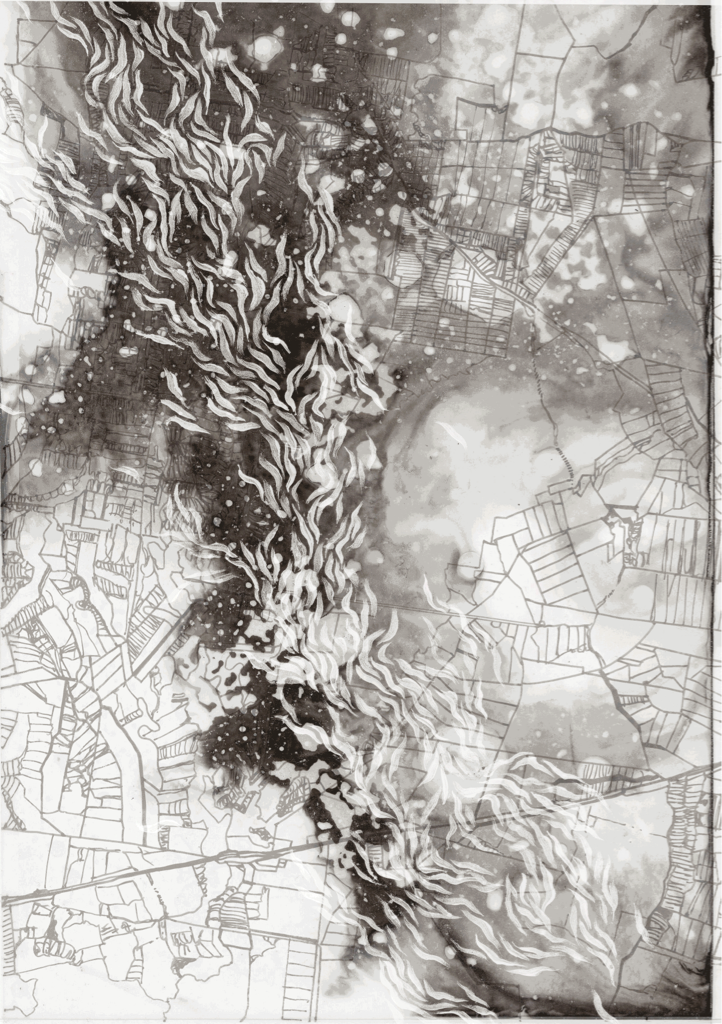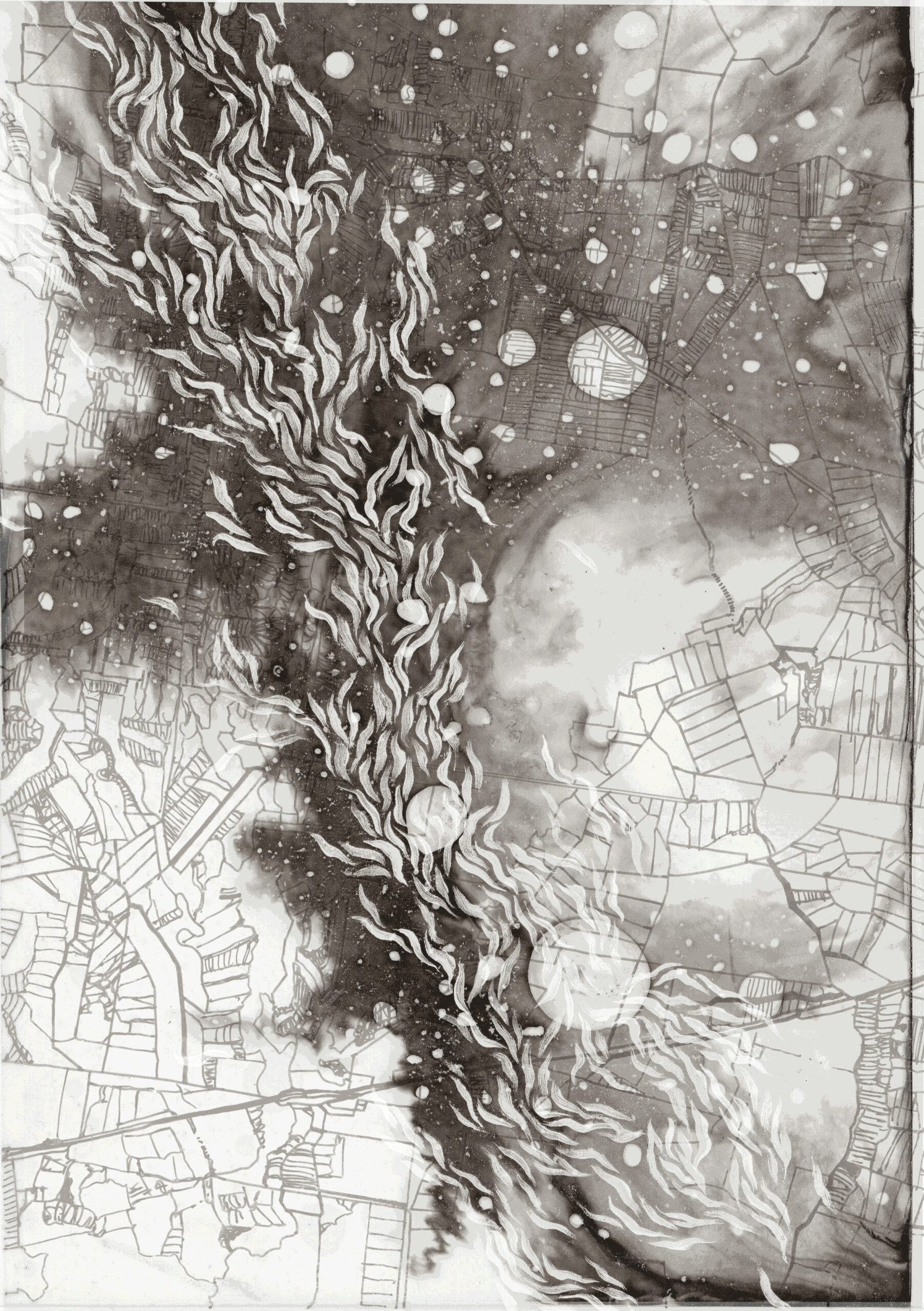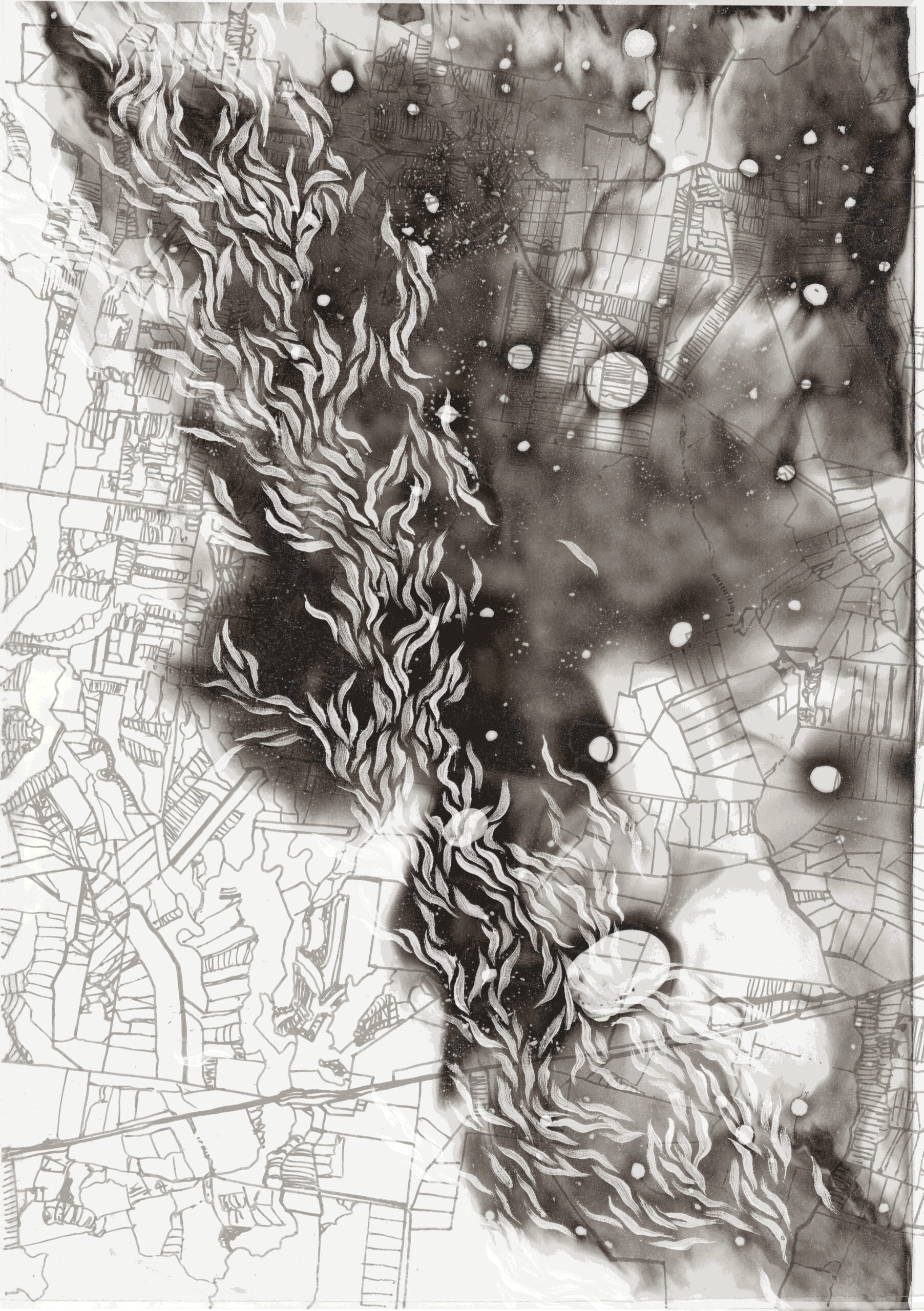 The pandemic has brought on a different conception of place. Suburbs become coloured by infection rates in media reporting and biases against Asian communities readily emerge. News images that have been scorched into the public consciousness include those of suburban maps marking Covid hotspots and images of viruses under a microscope. These images, delivered via digital, remotely connected modes make up our understanding of the external world in times of isolation. They give rise to an abstraction of place and people, a cutting off of empathy, which in turn breeds the perfect conditions for fear and existing stigmatisations to fester.
Through different ink techniques, including abstract and experimental, meticulous and free-flowing, I explore representations of place through micro and macro lenses. A cascade of swirling brushstrokes is layered on top of a rendered map of Western Sydney. With an animated swathe of ink washing over it from a series of scanned experiments as it evolves over days, the collage visualises organisms, bodies and locales in flux. Geocontagion contemplates on these intersecting worlds, while highlighting the geo-political implications amidst the health crisis — the othering, distancing of communities based on race and socio-economic class.

Medium: Ink and alcohol on mylar and acetate, animated digital collage
Music credit for video:
Down lo – Kepler
Fade – Knowmadic
Acting – Melodiesinfonie
Sakura trees – Saib
Morning glory – Melodiesinfonie
Nomad – Saiko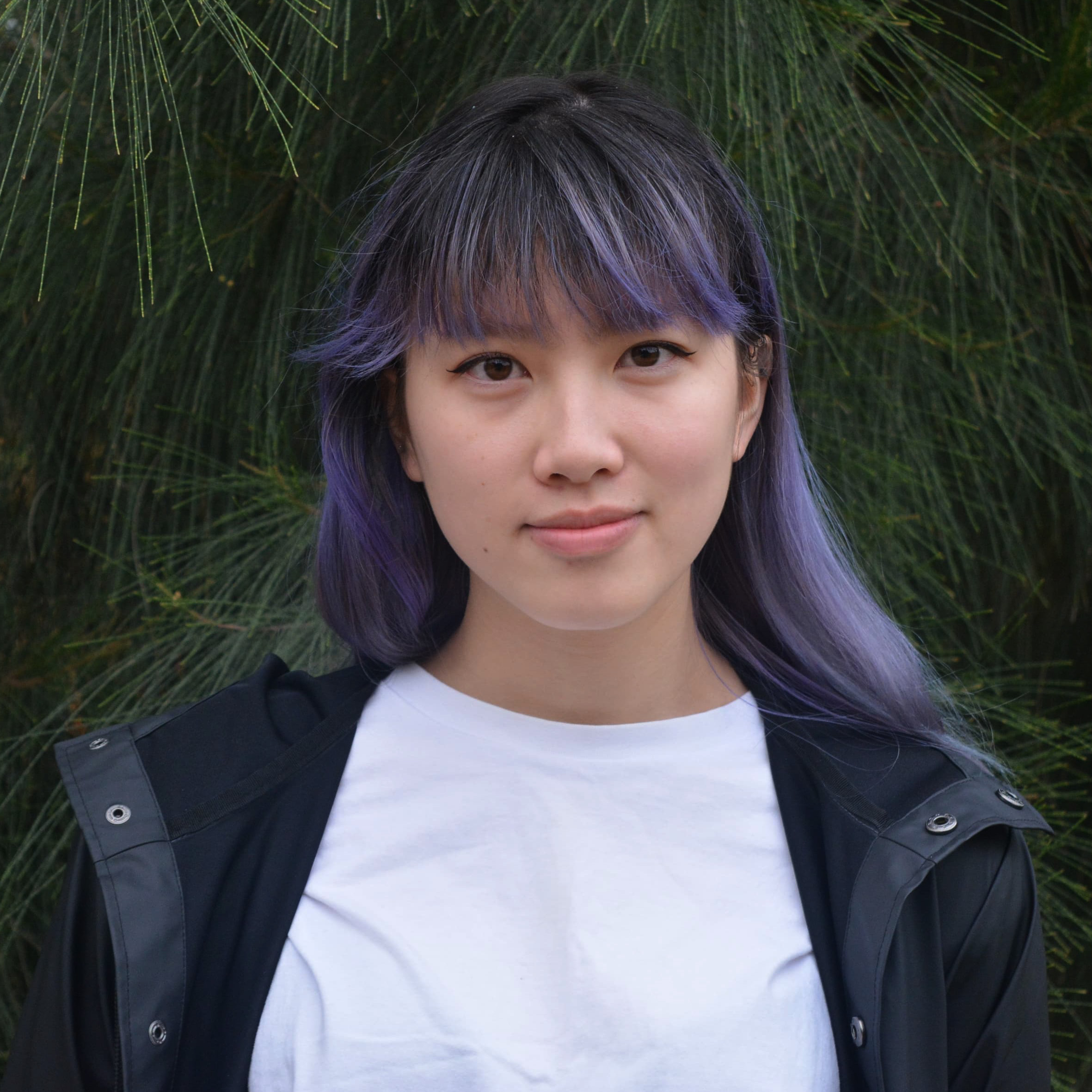 Celine Cheung (b. 1997) is an emerging visual artist working on Darug and Gadigal land, who recently completed a Bachelor of Fine Arts/Arts at UNSW Art & Design. Currently, her practice is focused on social atomisation as a point of inquiry across experimental time-based media, drawing and printmaking. She looks into the states of alienation, displacement, togetherness and vulnerability that often present themselves in interpersonal relationships and communities. Recently, she has been exploring links between human emotions and greater cosmologies using imagery of flows, organisms and remains. She has exhibited works at Gallery Lane Cove, AD Space and AirSpace Projects.