Sara Zeinab Mir
Infectious prejudice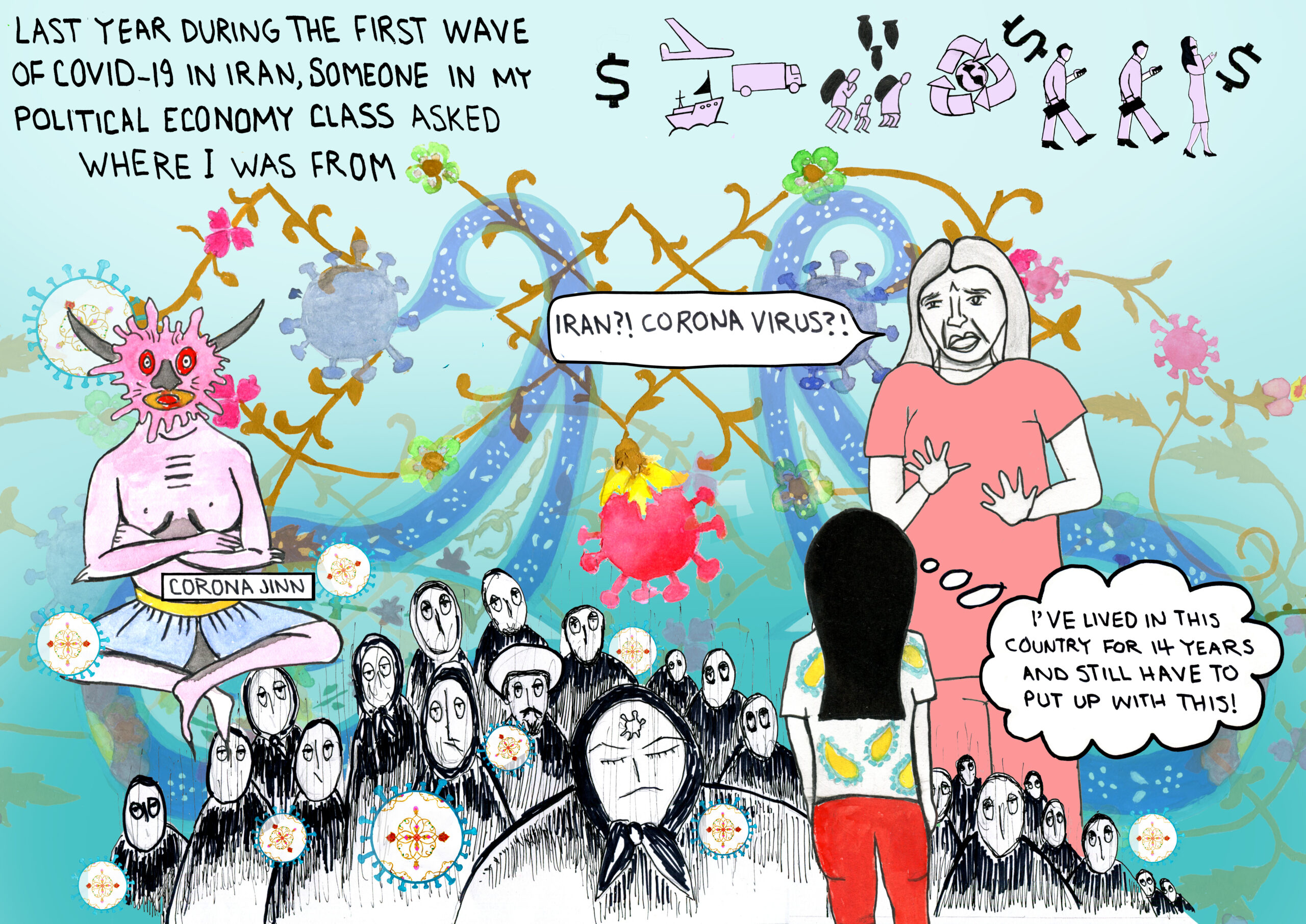 Since the rise of Covid-19, some minorities in Australia have experienced prejudice as the virus became a radicalized category in the minds of many Australians.
In this artwork, I depict my experience of racism which occurred in my university during a Political Economy class in early 2020. This happened before the first lockdown in Australia when the virus was spreading to Iran. 
An Australian student approached me in the class and asked, 'Where are you from?'. I replied, "Iran", and as soon that word, I could see her pulling away from me, acting like I had the virus. Despite the fact that I have been living in Australia for more than a decade, I didn't particularly need to discuss my racial/national background on what was otherwise a normal day.
To illustrate my identity, I have used traditional Persian patterns, such as the paisley design, and have incorporated flowery shapes representing the virus in the drawing. I also drew the figure of a Jinn, an ancient demonic character to represent the racism unleashed by Covid-19.
The terrible thing about racism is that it makes you feel you are not welcome, and you will never belong to this country.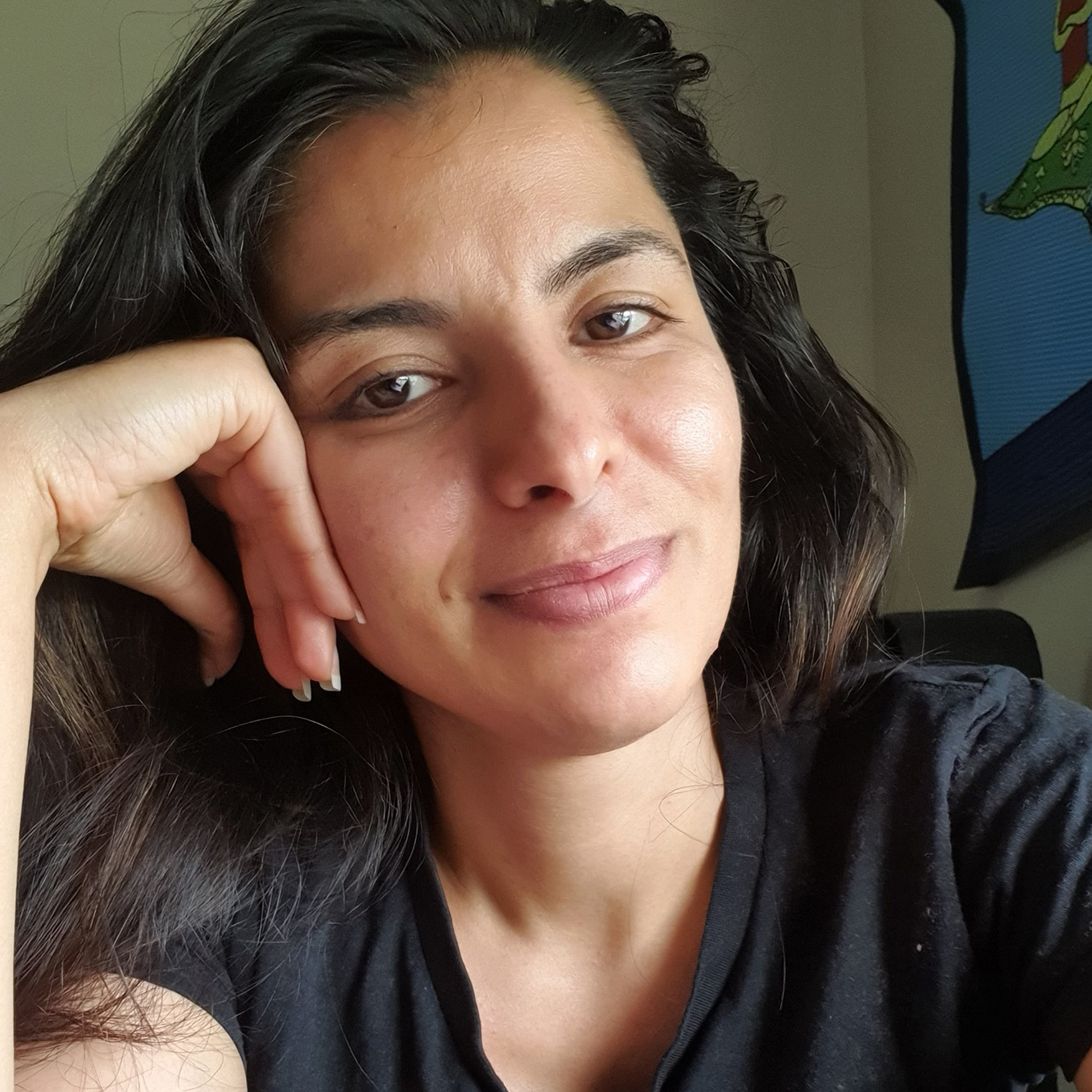 Sara is an emerging Sydney-based multidisciplinary artist and comic maker who explores the themes of identity, displacement and personal history. She has exhibited her work in group exhibitions at Chrissie Cotter and Cement Fondue galleries, and has self published a number of comic zines, which she performed at two live, Read to Me events. She volunteers as a workshop facilitator with the not-for-profit community art organisation Refugee Art Project.