Andrea Srisurapon
Covid Clean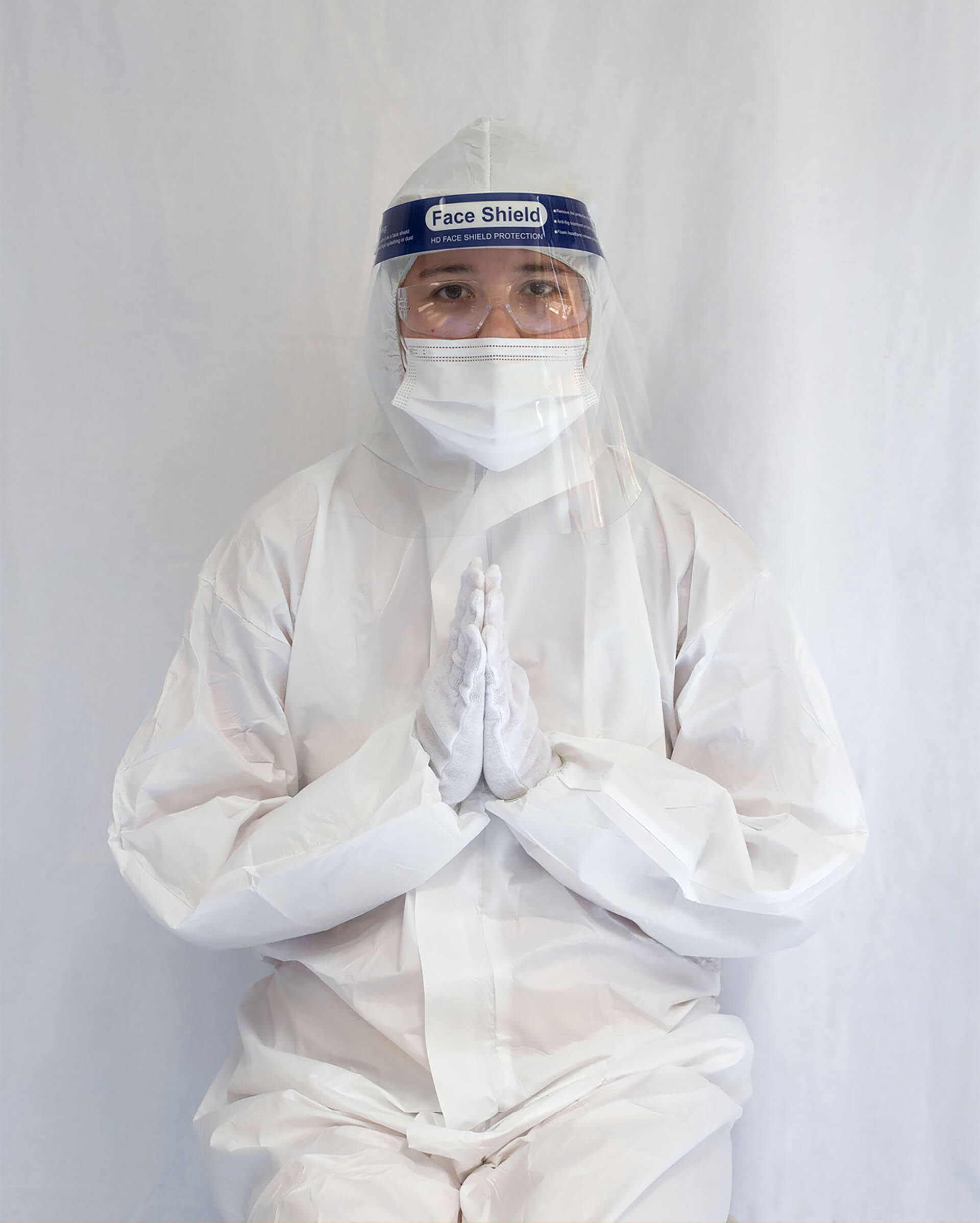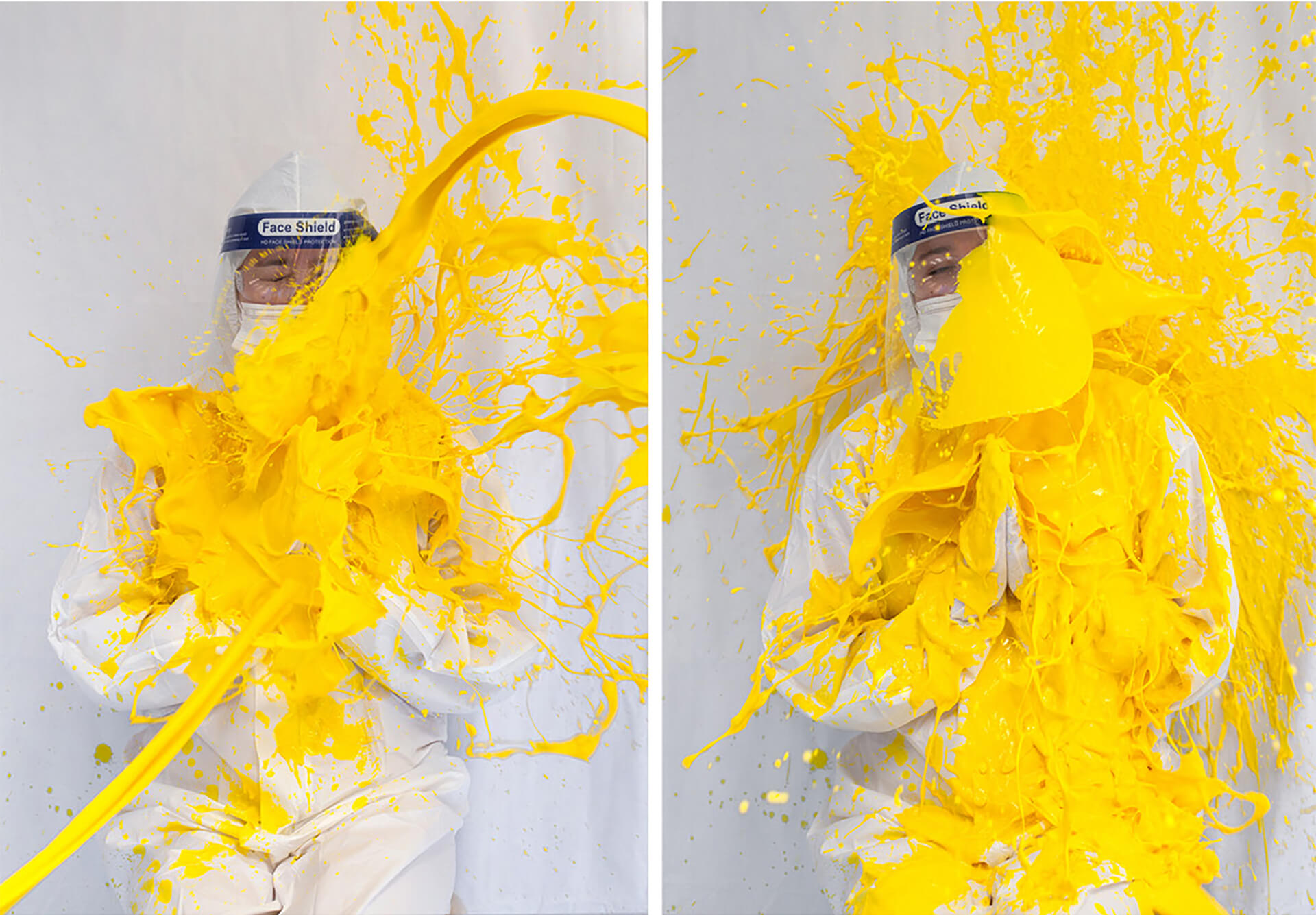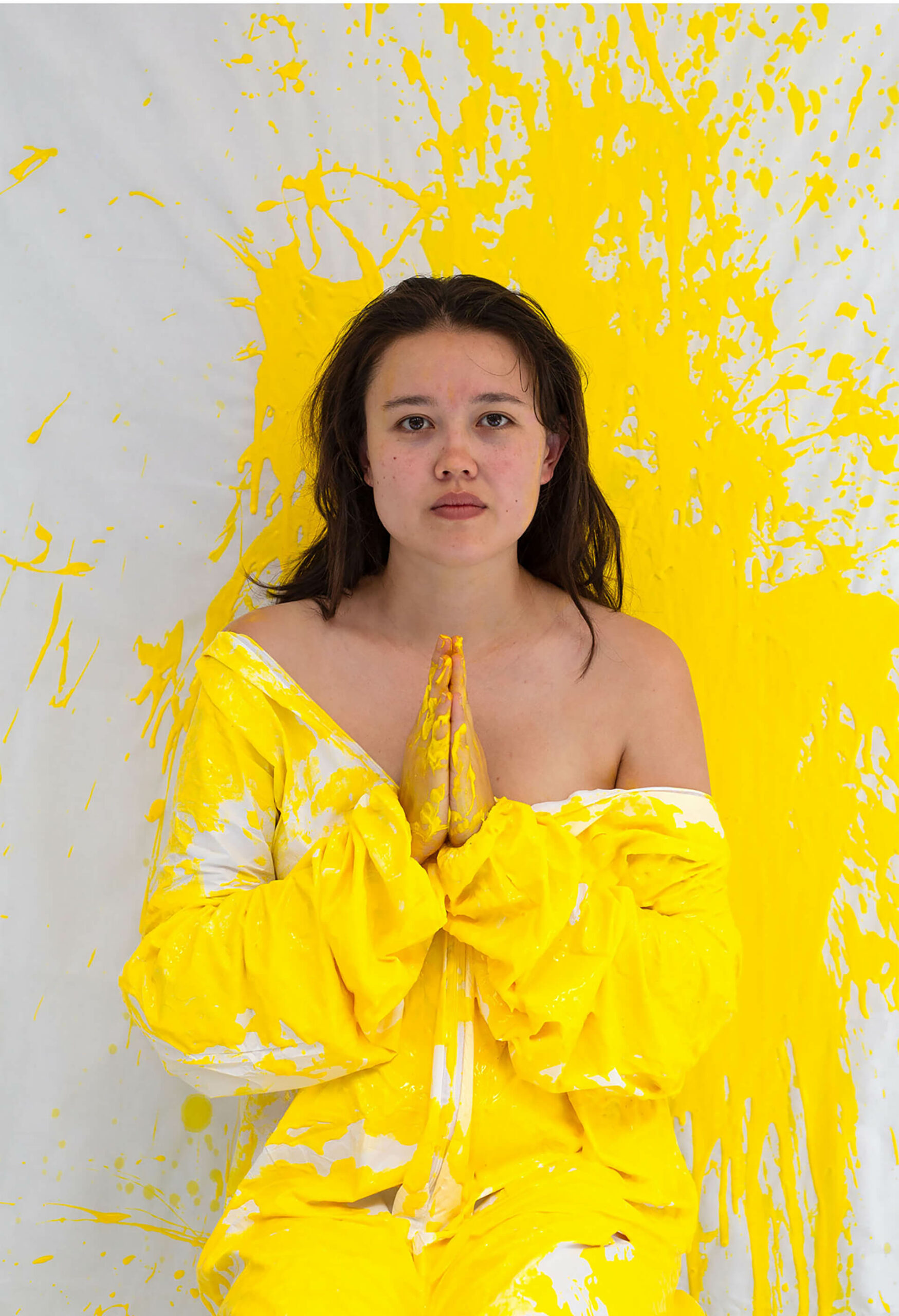 The photographic series Covid Clean is a symbolic self-portrait that confronts the racial remarks towards Asian appearance and identity during the Covid19 pandemic. Racial comments of Asians perceived as 'unhygienic', 'dirty', and the virus itself as 'yellow peril' were heavily circulated in Australian media; highlighting these xenophobic attitudes that lie dormant in our society. This series resolves these social and cultural inconsistencies and moves towards empowering ones' Asian identity.
Sitting in front of the camera, covered entirely in full body Covid protective gear, Andrea Srisurapon places her hands in the traditional Thai greeting pose. Demanding the attention of her audience, she stares into the camera while yellow paint is thrown at her face and body until she is almost completely covered. This yellow paint symbolises the relentless push and force of racism that is often imposed upon Asian appearances. Srisurapon removes her protective gear to reveal that her body and face are not "yellow", rather a clean olive skin tone. This revelation challenges xenophobic attitudes and the Anti-Asian sentiments expressed during this global pandemic while showcasing racial stereotypes that do not mimic reality. As a subject of the series, Srisurapon harnesses her vulnerability and weaponizes her body. Ultimately she is not an object that can be labelled; she is a Thai Australian woman defining her identity.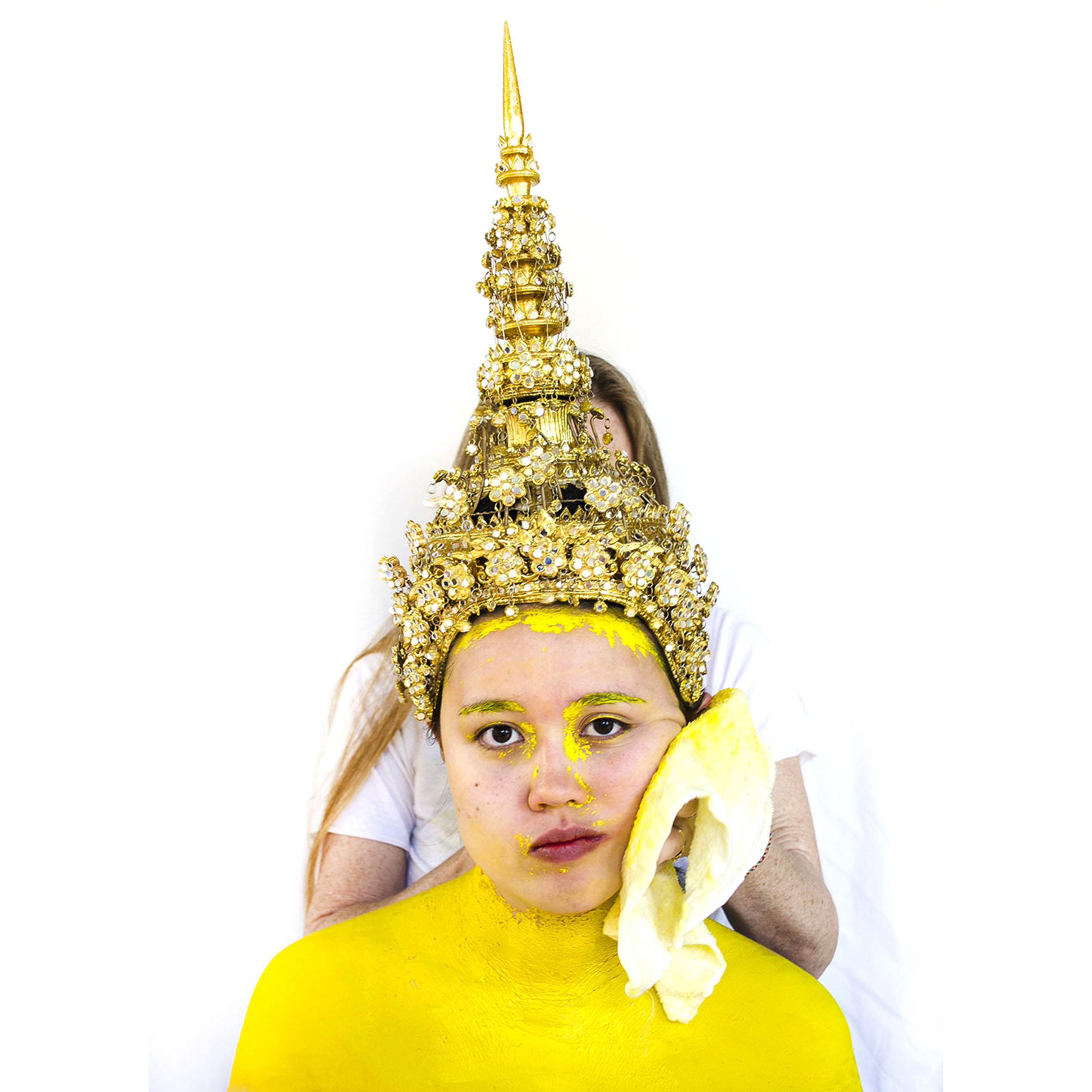 Andrea Srisurapon plays on her Thai-Australian heritage to develop bold, anecdotal artworks that speak to the racial vilification of Asians and what it means to be a citizen of Australia with cross cultural identity. Whether having her mother join her in reciting a controversial passage taken from a speech by One Nation leader Pauline Hanson or literally having the yellow colour washed off her face as if to reveal the true identity underneath its false facade, Srisurapon highlights the importance of cross-cultural understanding in Australia's multicultural society. Andrea Srisurapon graduated from Sydney College of the Arts and now works and resides in the city of Sydney.