Sai-Wai Foo
Eat Your Words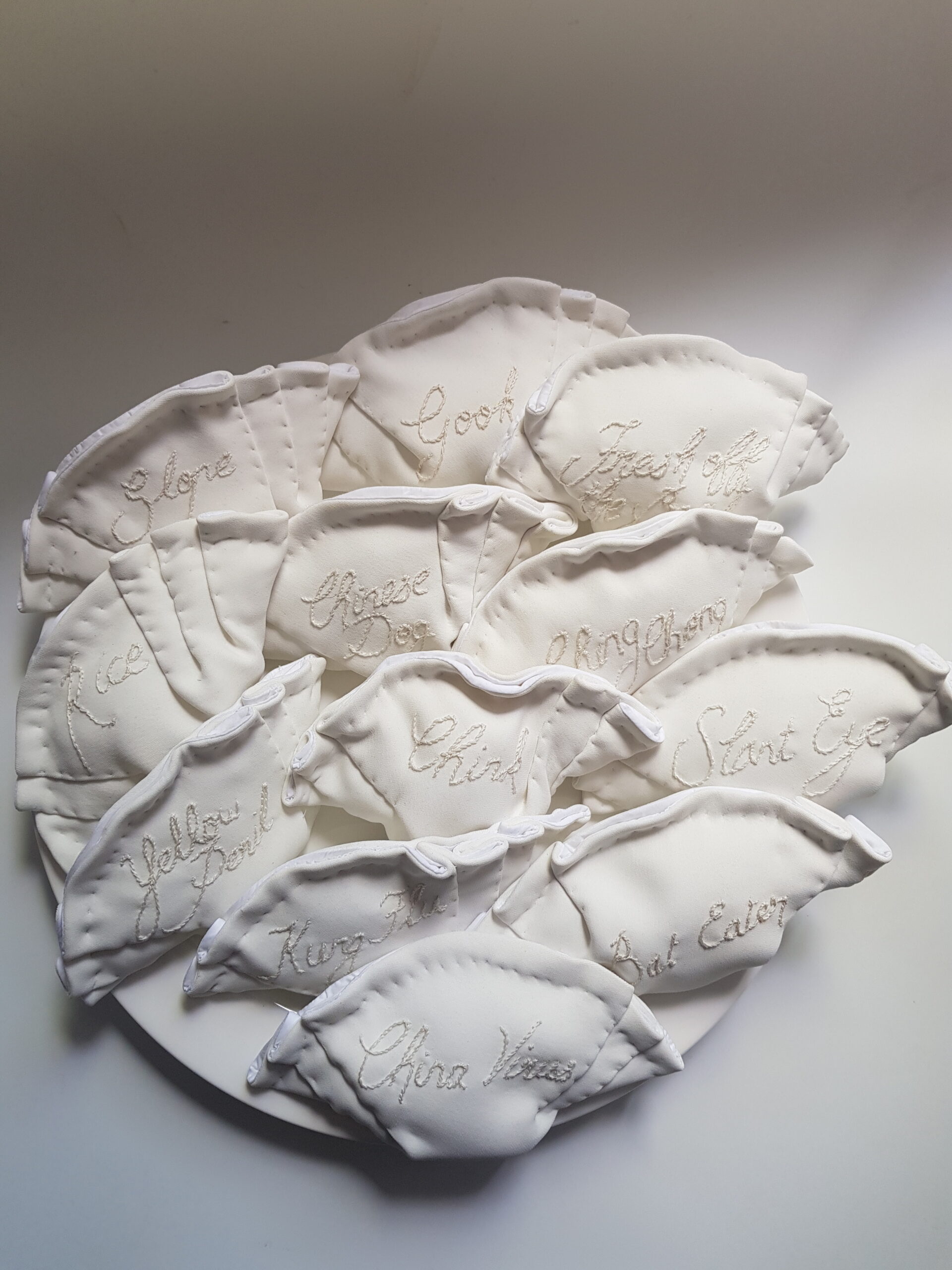 Explores the conditional of belonging of Asian migrants in Australia; (although this is a theme that is applicable to those of the Chinese diaspora in the West) in relation to COVID racism.
We have observed tasteless references to Covid-19 as "Kung Flu"/ "China Virus" and the inference that Asians consume any animal. This xenophobia has manifested in many ways impacting many in the community; restaurants that add to the multicultural mix have had a significant decrease in business, individuals have been threatened, attacked and verbally abused, overseas students who bring so much to the local economy have been neglected by the institutions they support.
There is an acceptance of elements of Asian culture but rejection of others, often in a prejudiced and xenophobic manner. "Eat your words" explores these themes through the form of a dozen oversized textile dumplings. The dumpling is a symbol of what is universally loved about Chinese culture. These soft sculpture forms are embroidered with cursive script racial slurs.
Materials: Polyester, cotton poplin, polyester/cotton thread, cotton embroidery thread, recycled plastic pellets.
Machine stitching, hand finishing and hand embroidery.
Size: Variable
Dumpling size approx.: 20cm x 11cm x 8cm
Description: Textile installation, comprising 12 individual textile dumplings, each with a hand embroidered racial slur.
"China Virus, Kung Flu, Bat Eater, Chink, Ching Chong, Slant Eye, Yellow Peril, Rice, Chinese Dog, Fresh off the boat, Gook, Slope"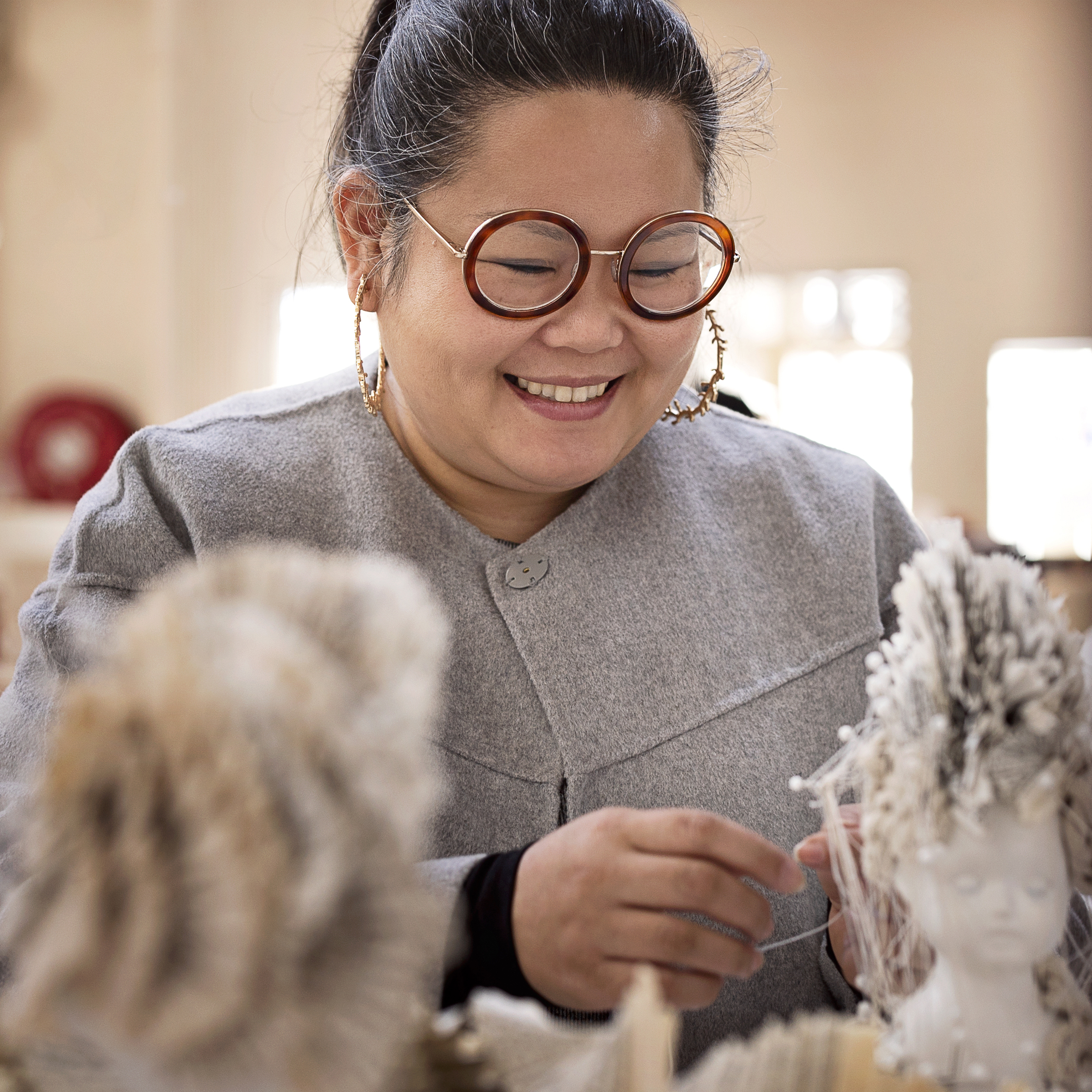 Sai-Wai Foo is a Malaysian-born Chinese, Naarm/Melbourne-based emerging/early-career artist. Her training in fashion design influences and informs her practice through technique, finish and materials. Foo is a bricoleur who collects discarded and redundant items and gives them a new life through her sculptural practice. Working primarily in paper and textiles, Foo's materiality prompts viewers to consider discarded materials and to reconsider how things are used in our over-curated and insatiable consumer society. Her pieces invite a more intimate engagement, due to their scale and delicacy.