Phu La Pangolin's Partner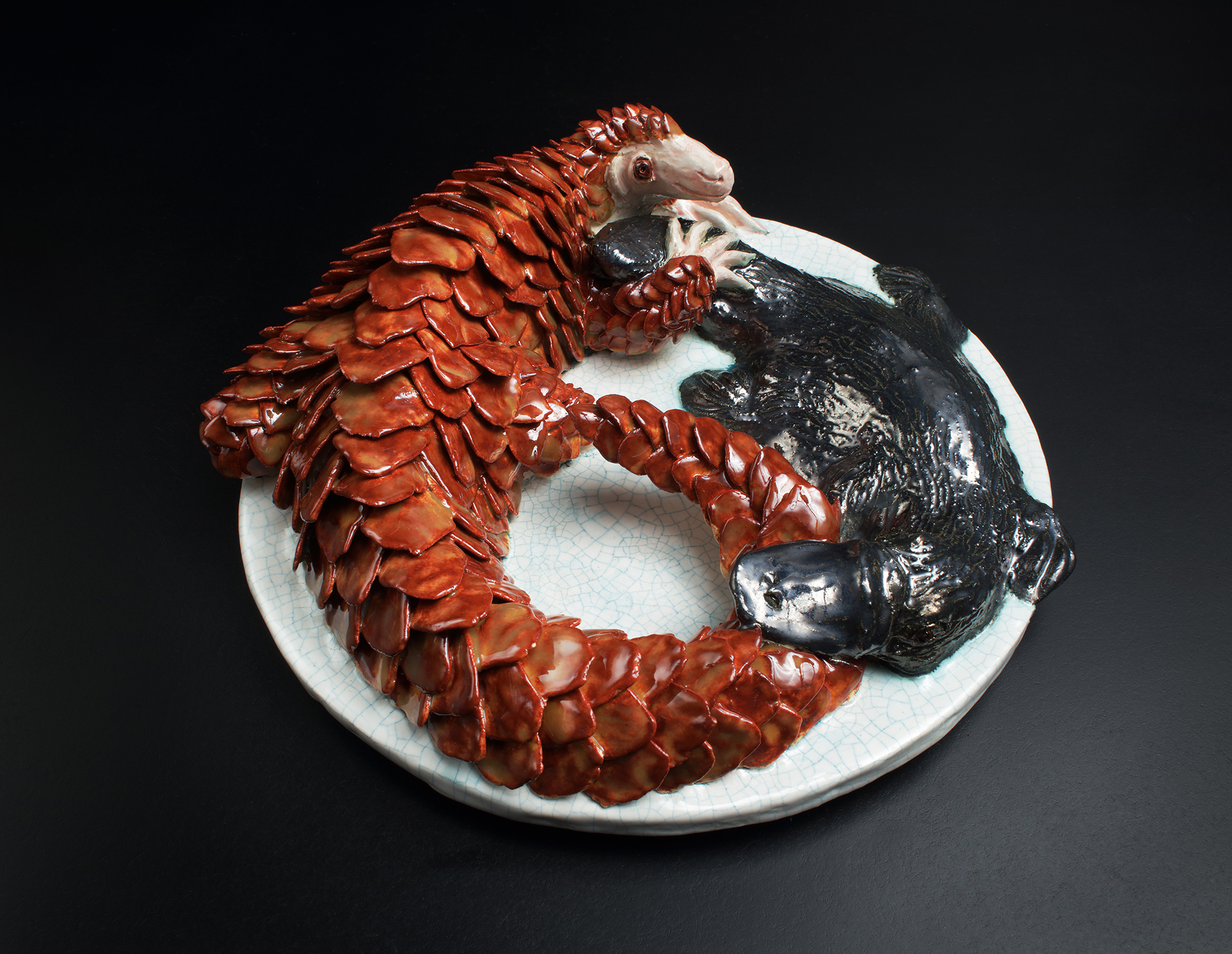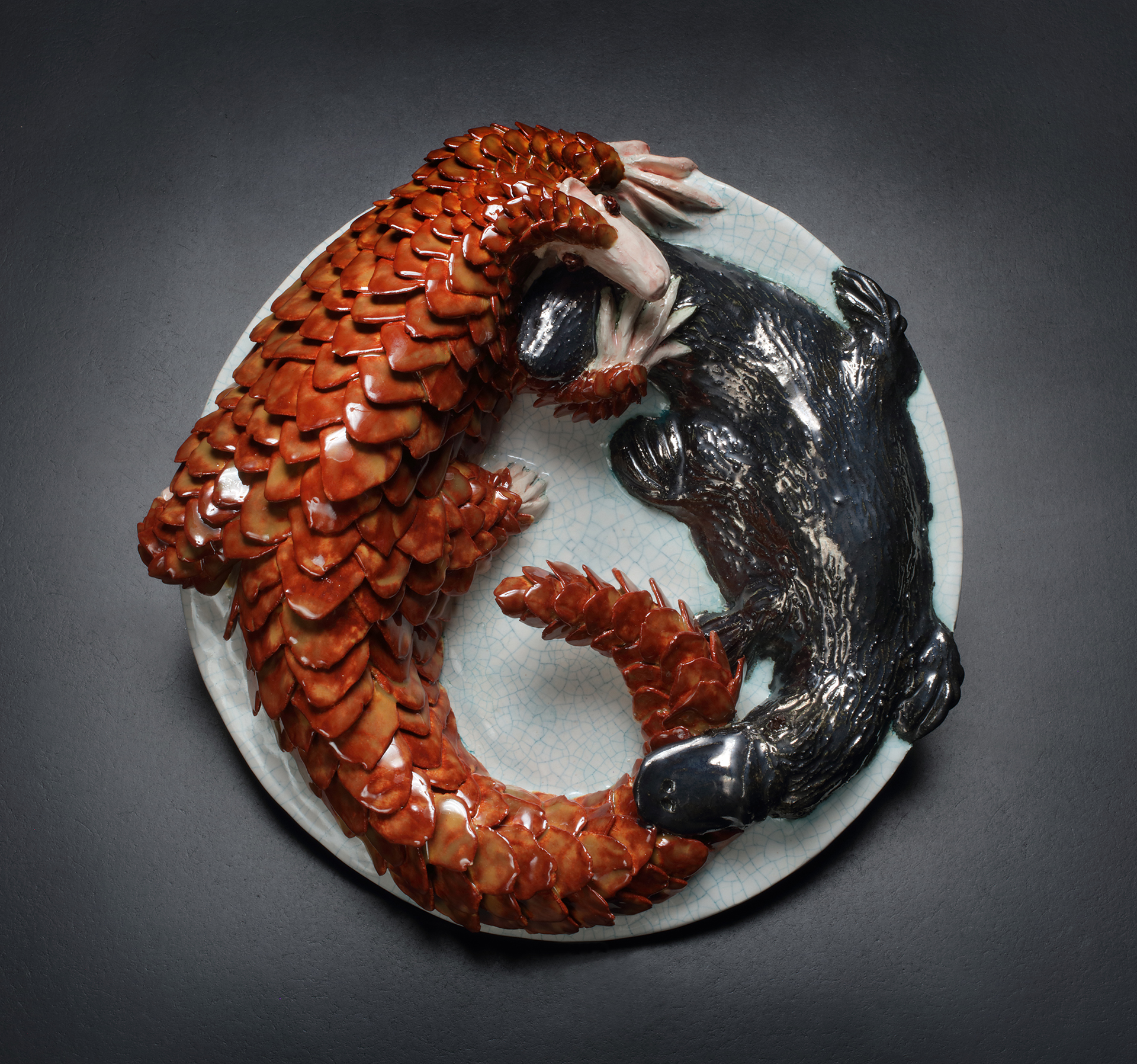 Since the COVID-19 pandemic, pangolins and bats have been targeted as the root cause of the virus. Even though this theory has not been conclusively confirmed by scientists, it hasn't stopped a trigger of racist slurs and attacks toward anyone with an Asian appearance. Pangolin is my main body of sculpture artworks, as it is not only a mammal but it has an anthropomorphic symbol about my personal values. My sculptures represent life, hope and positive energy – all attributes that I wish to send to the world via my works. Pangolin's partner relates the concept of yin and yang, a relational concept in Chinese culture describing dualism; opposite or contrary forces may be interconnected and interdependent in the natural world. One side of the circle is a pangolin representing an Asian animal, and another side of the circle is a platypus representing an Australian animal. Both animals are depicted embracing each other in a yin and yang circle to represent the interconnectedness of humanity.
Material: Glazed Earthenware Ceramic 2021
Dimension: 17.5cm
About the Creative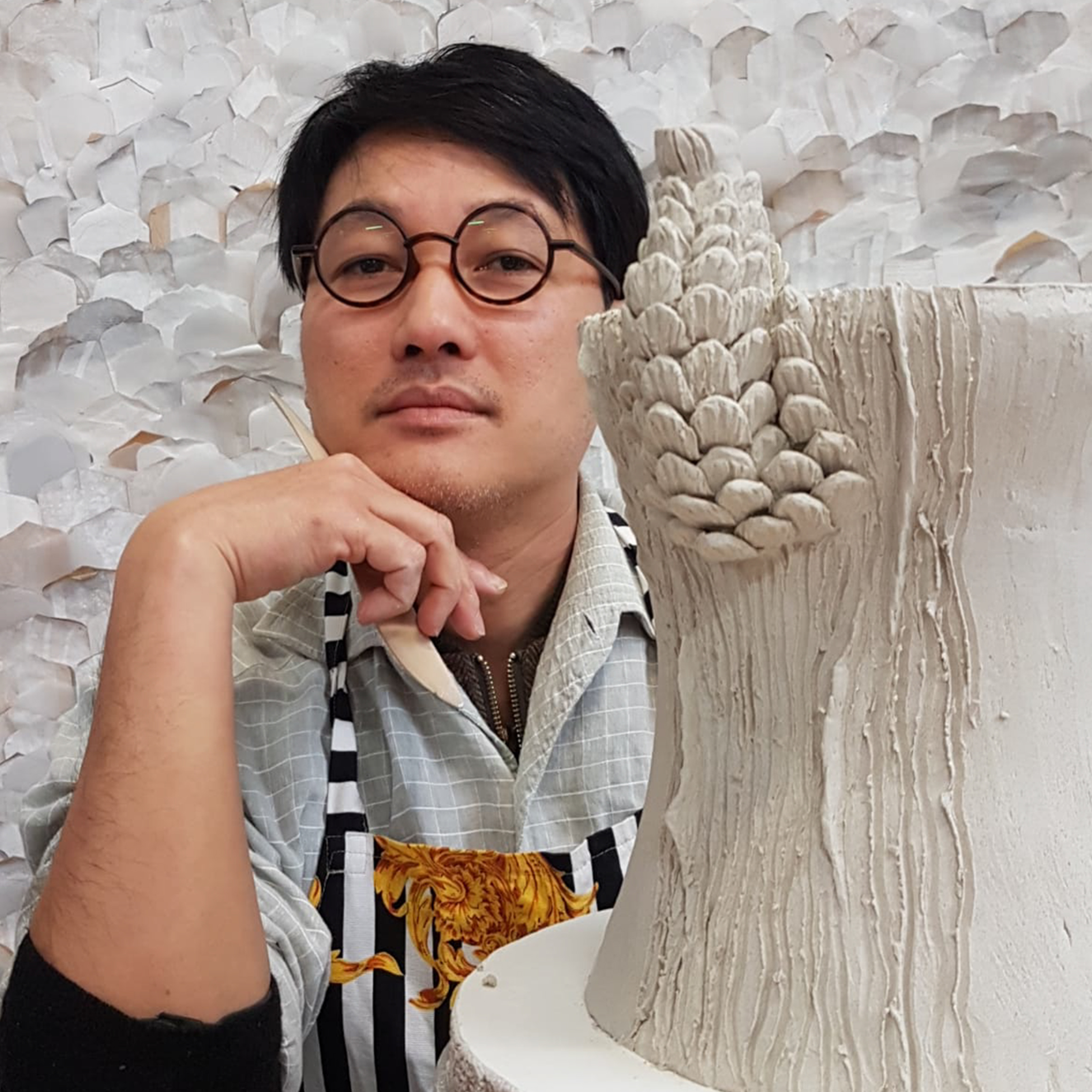 Phu La is a ceramic artist who was born in Vietnam, arriving in Australia in 1997 as an overseas student. Phu studied Bachelor of Art (Interior Design) and was employed by several prominent Interior Design firms for 10 years. In 2013 Phu established Ginger La Interior Design which runs successfully to the present day. Even though working in the creative field as interior designer, Phu always has passion for the arts and starts collecting artworks in different mediums from local to national artists. Phu decided to take some short courses with local, well-known late ceramic artist Janet Beckhouse in 2016. Since then his artworks have been exhibited and sold in Melbourne.