NC Qin Birdsong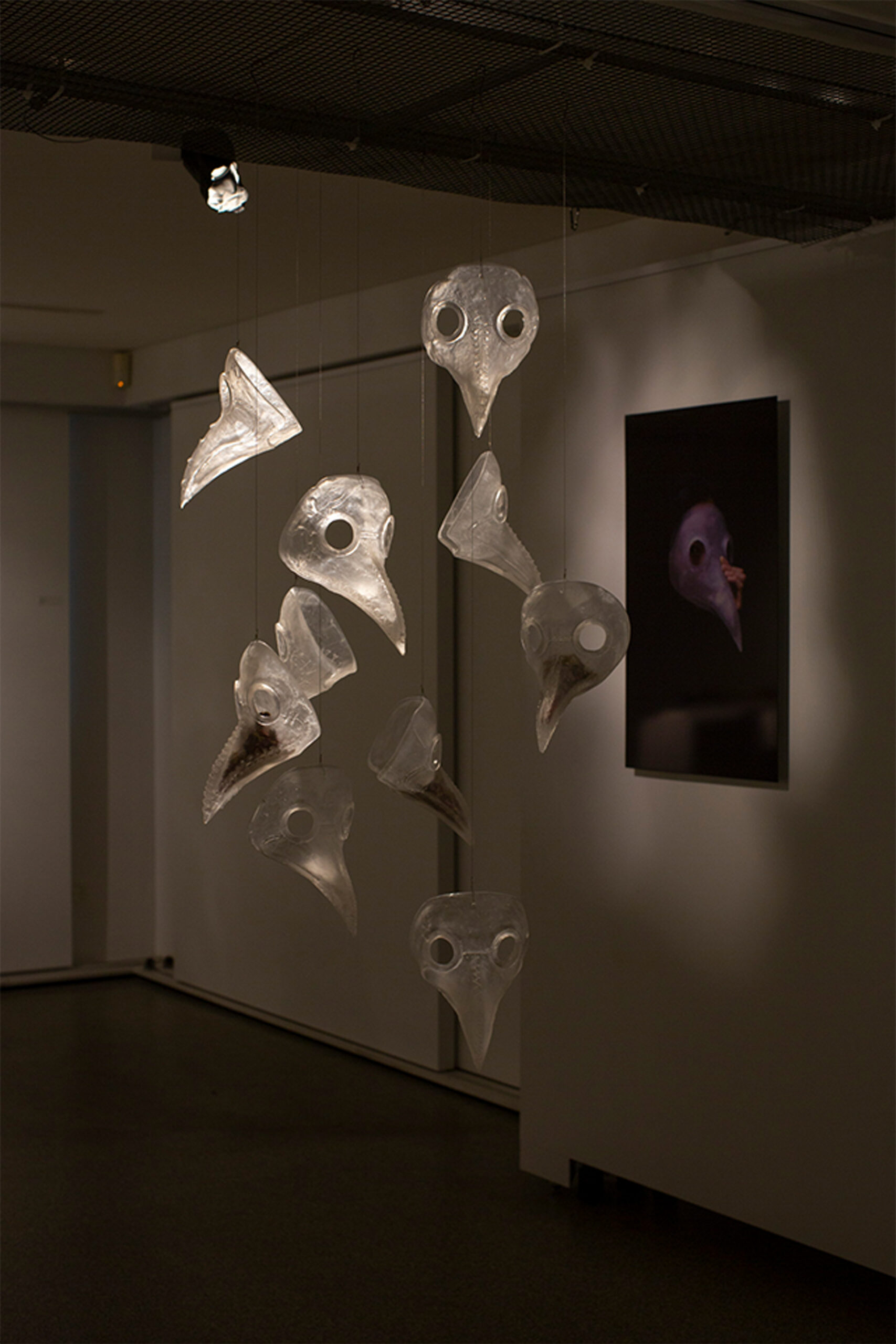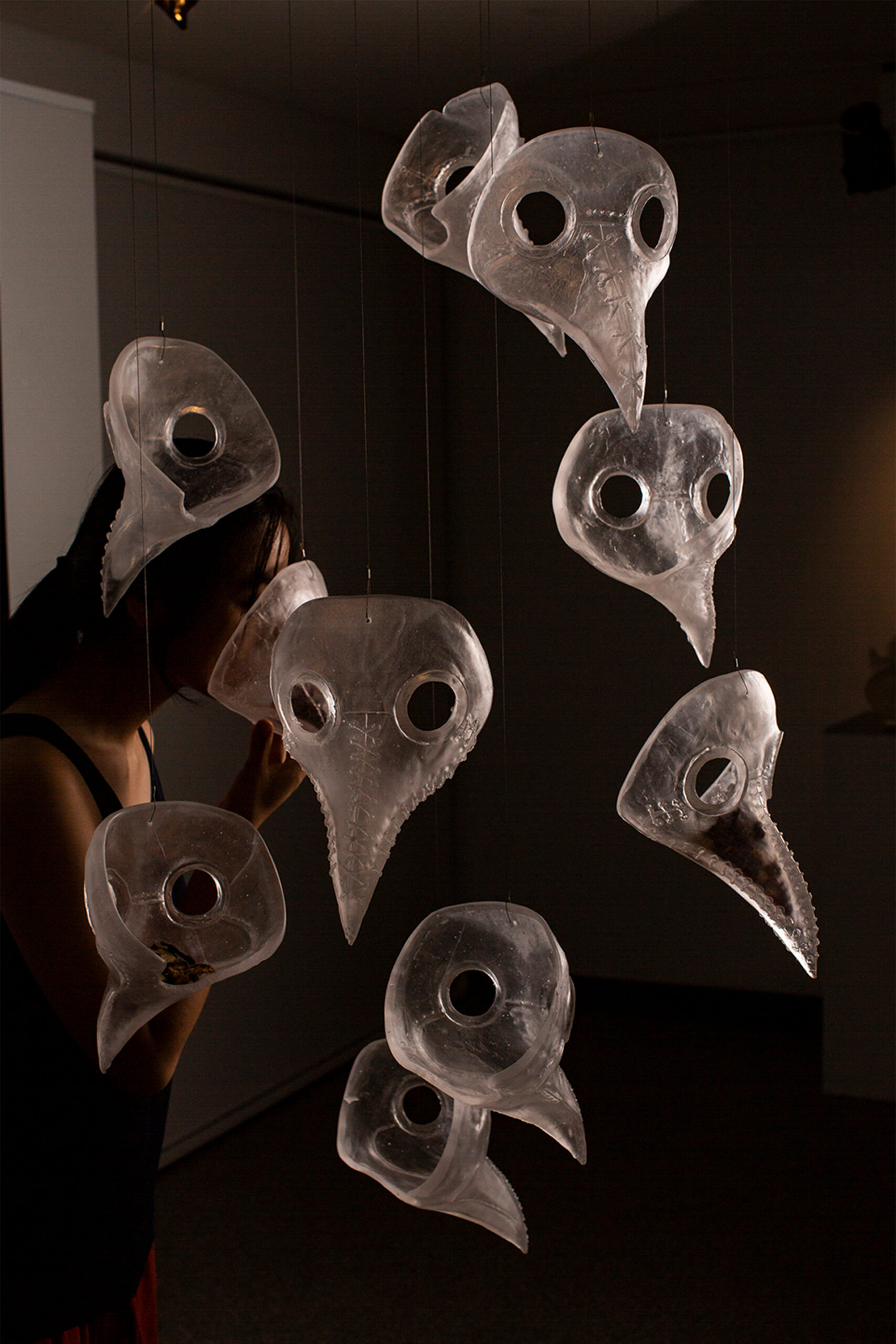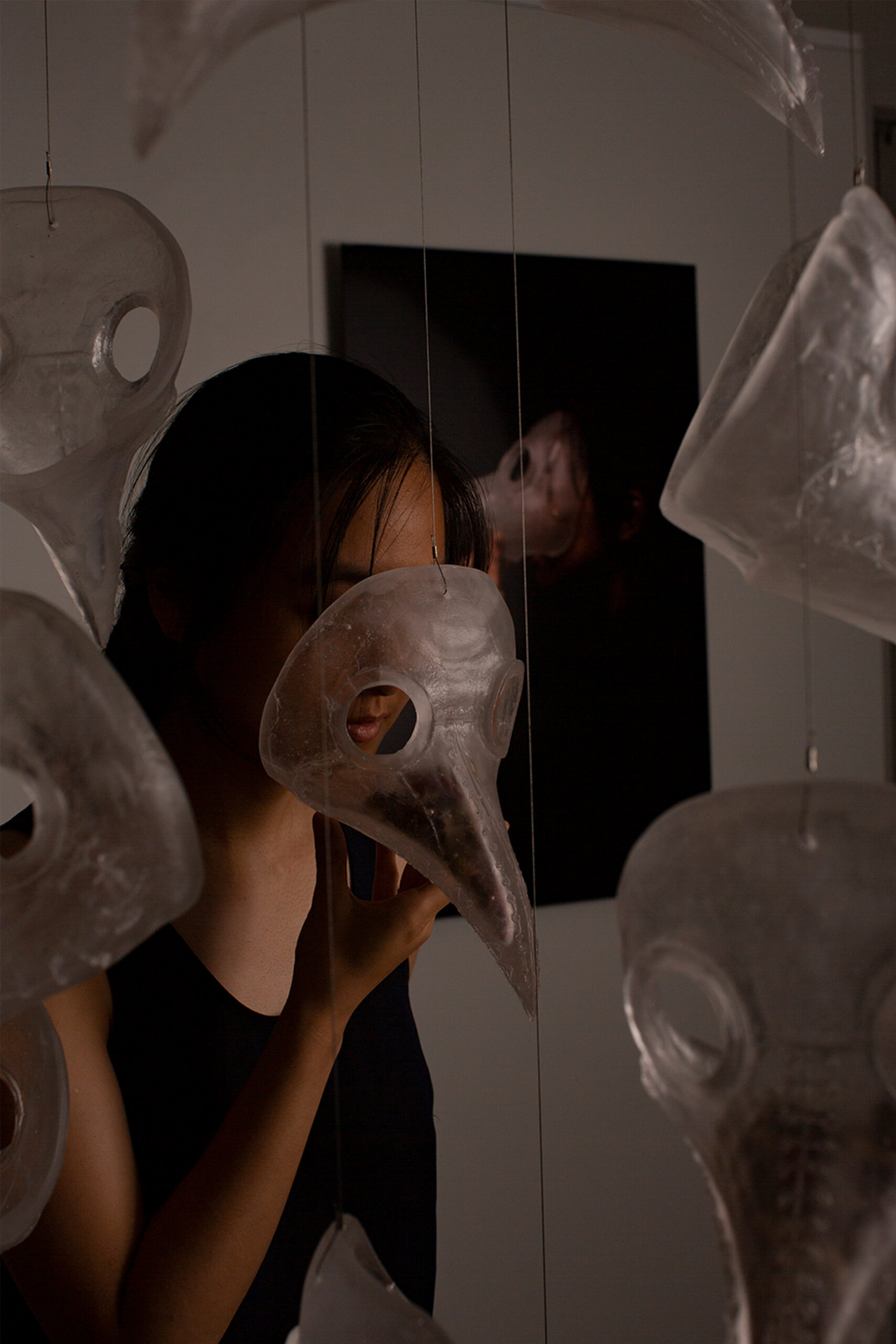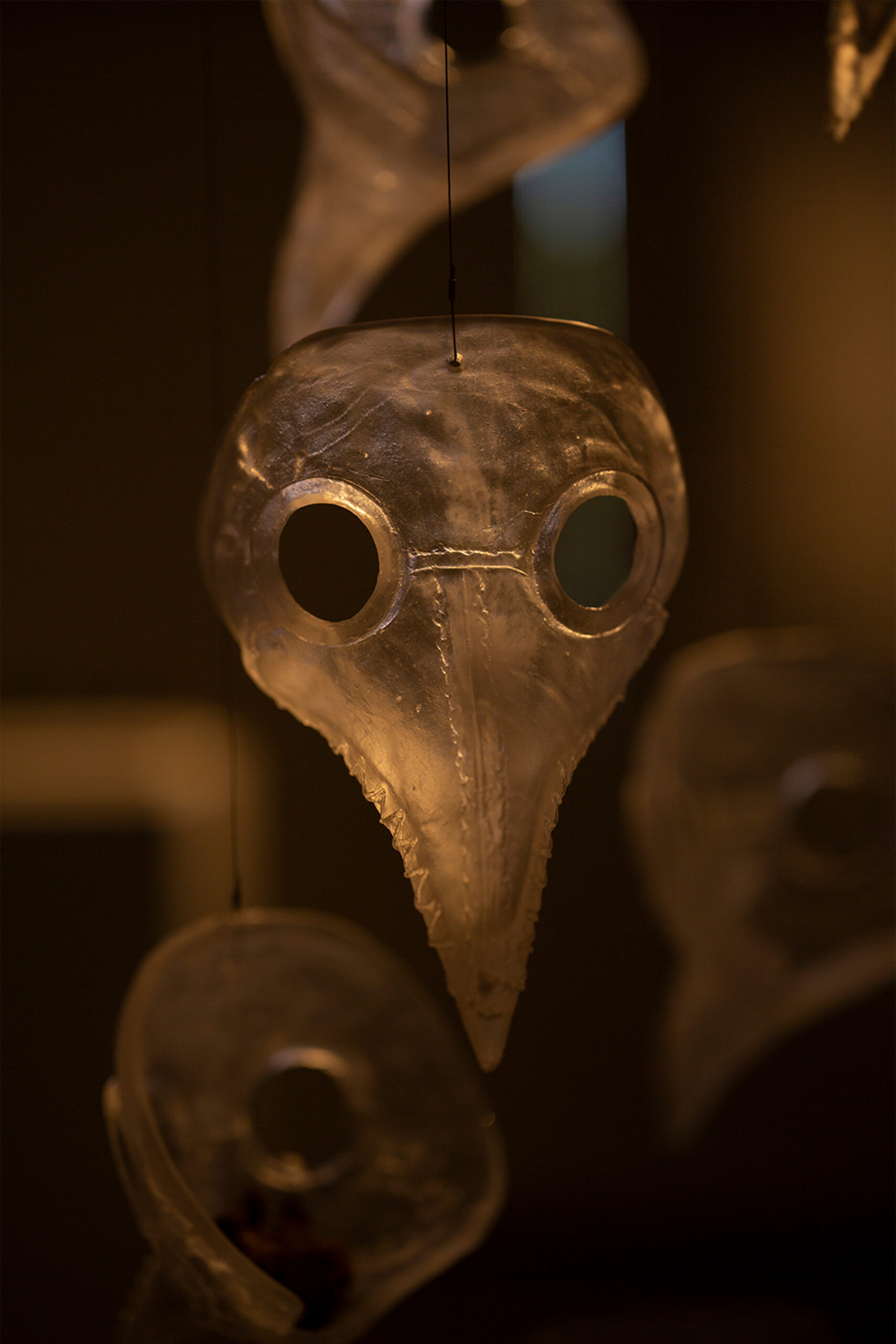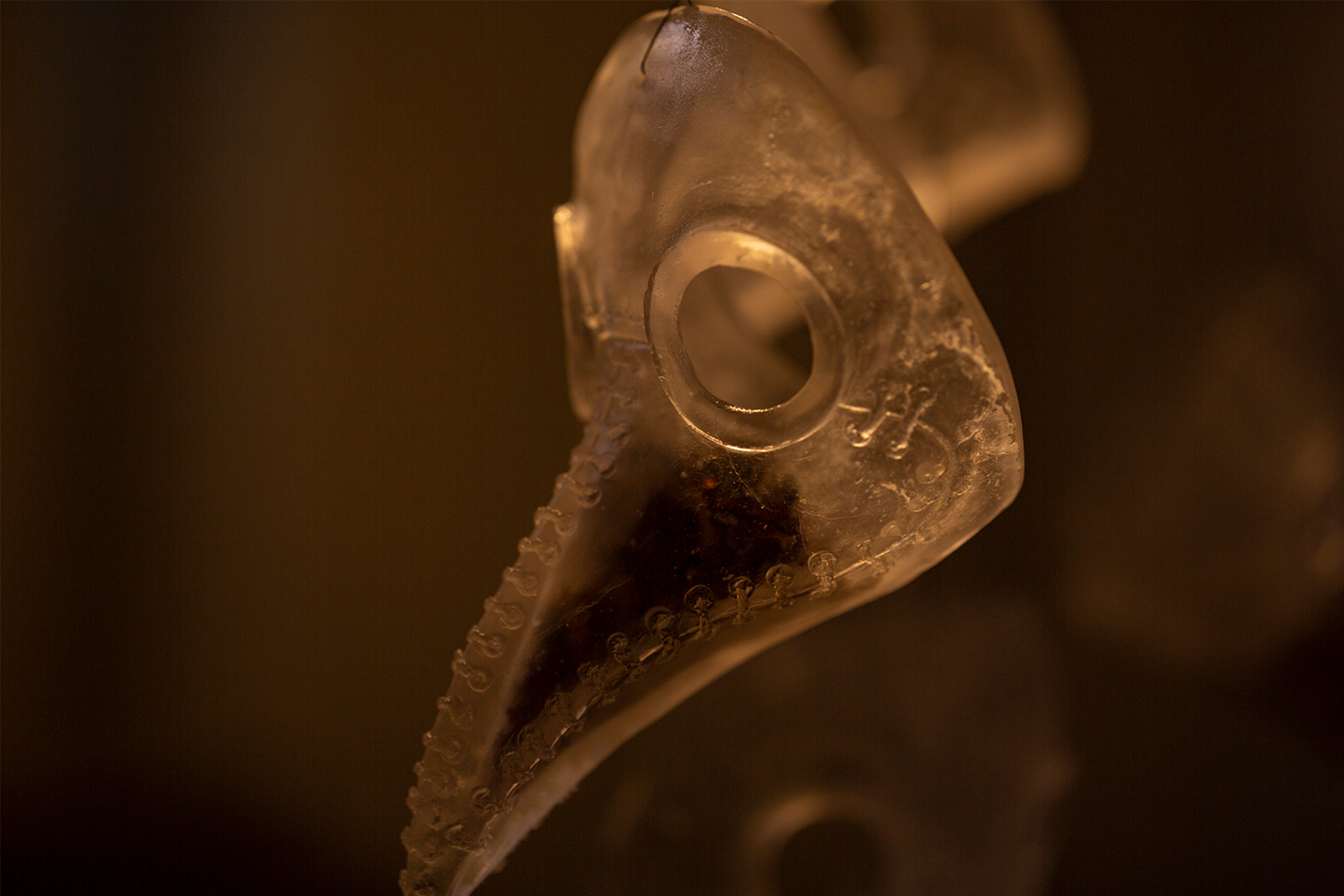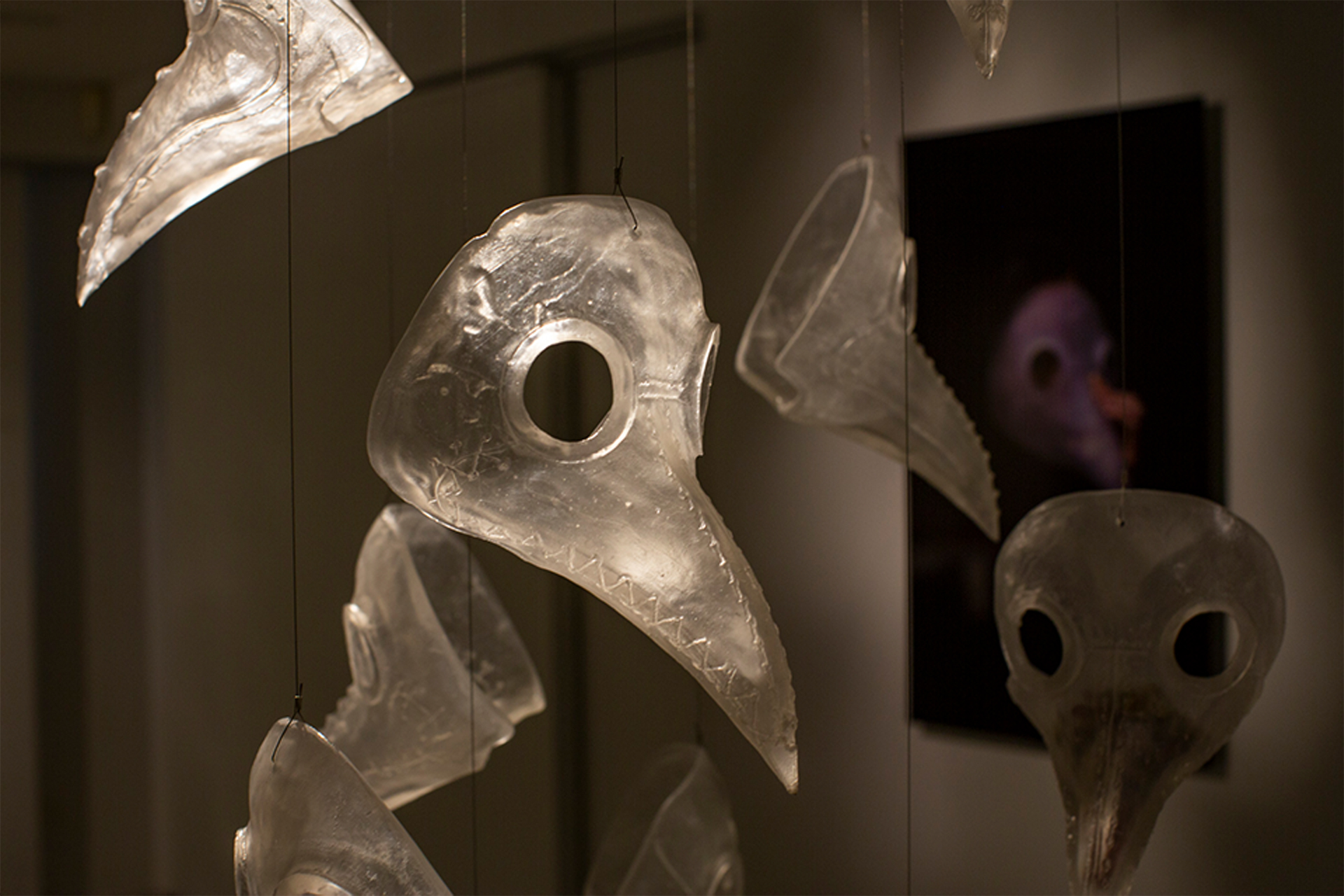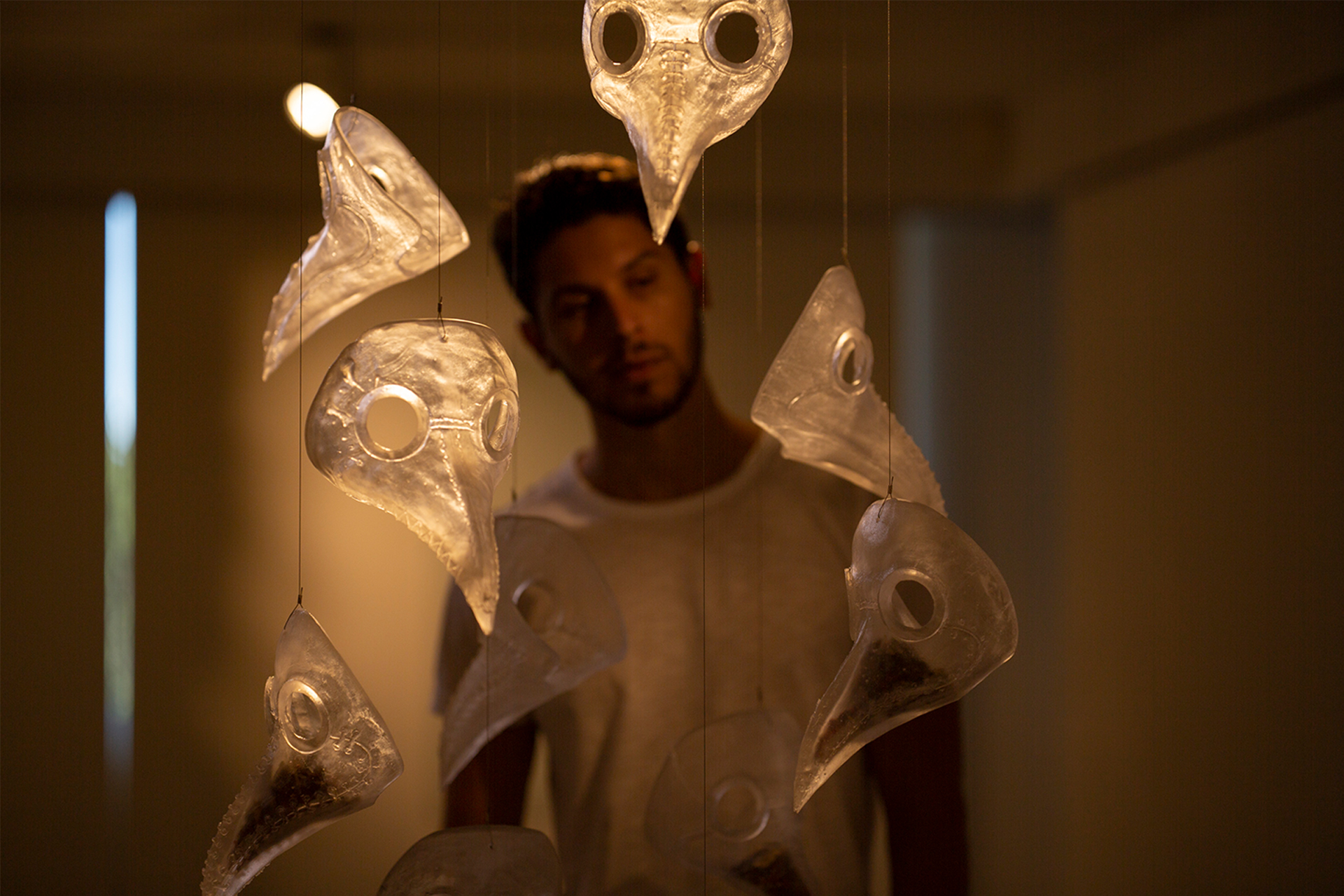 'Birdsong' was inspired by the rising racial tension sparked by COVID19 between those of Asian and European descent. At the beginning of the pandemic, those wearing masks were predominantly those of Asian descent who were discriminated against as the masks were seen as a sign of physical illness in Western culture without understanding that the people who were wearing masks were trying to filter out the virus. The mask became a symbol of division caused by the cultural misunderstanding. 'Birdsong' re-examines the cultural associations with masks by traveling back in European history when masks had a similar use for filtration, questioning the validity of the racial and cultural divide in a world that is becoming more interconnected.
Medium: Cast Glass, Dried Chrysanthemum, Goji Berries, Cang Zu herbs, Steel wire and hooks, Aluminium Frame
Music credits:
Perfect Time by Svyat Ilin
Digression by Dream Machine
2112 by Svyat Ilin
"Slow Motion" by Bensound
About the Creative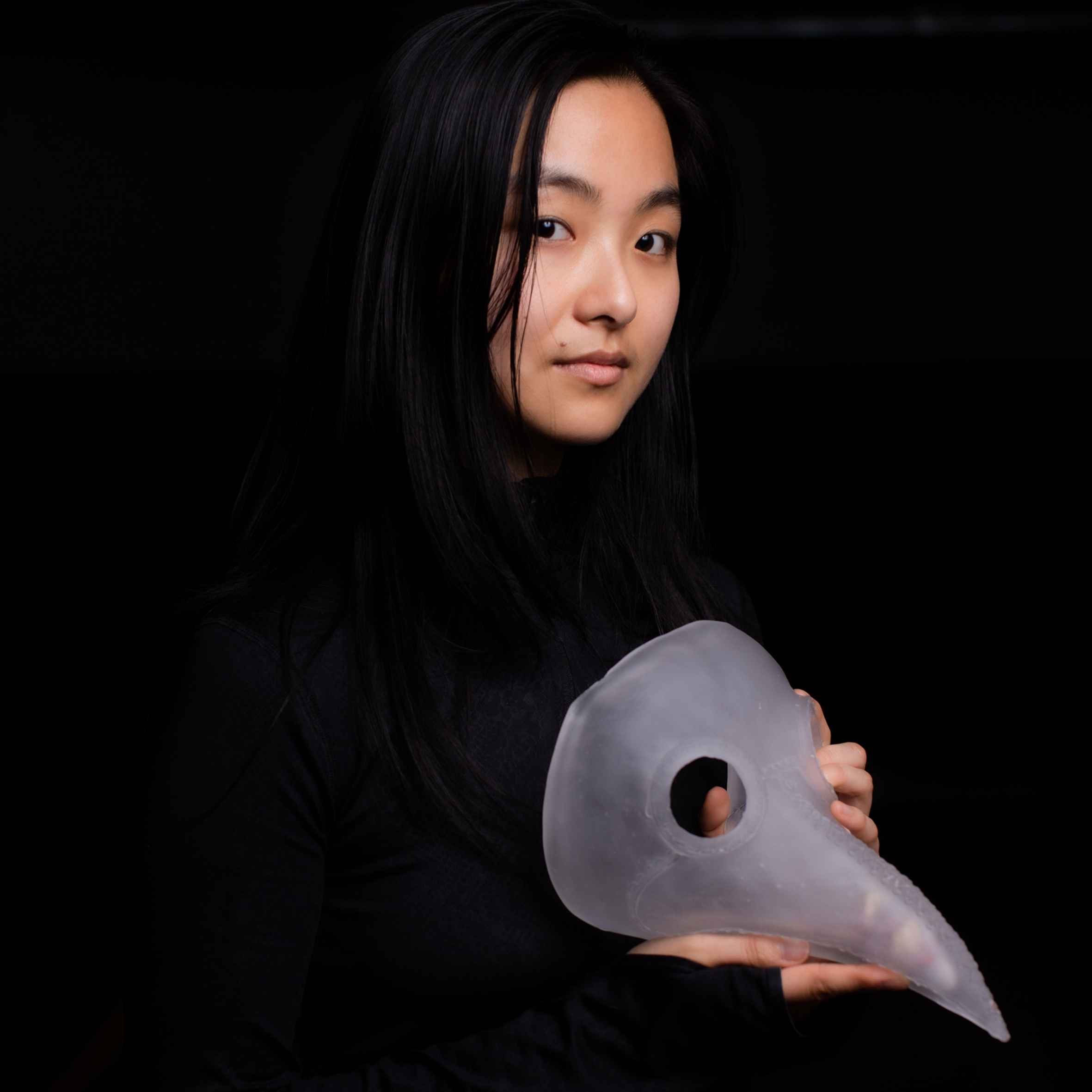 NC Qin is a Sydney-based Chinese Australian artist. Her sculpture installations feature a signature use of glass and primarily explore the performative, psychological and emotive relationships within the interpersonal and intrapersonal space. She has exhibited in the National Art Glass Museum, Griffith Regional Gallery, Sydney Contemporary Art Fair, and in sculpture walks: Rookwood HIDDEN and Fisher Library. In 2019, she exhibited work internationally at the Ashmolean Museum of Art and Architecture in Oxford, UK. In 2020, she was awarded the National Emerging Art Glass Prize and her work has been collected into the National Glass Museum, Australia. In 2021, she was commissioned with her first solo exhibition in Gallery Lane Cove as part of the Lunar North Confluence.