Elina Simbolon My Country Is My Pain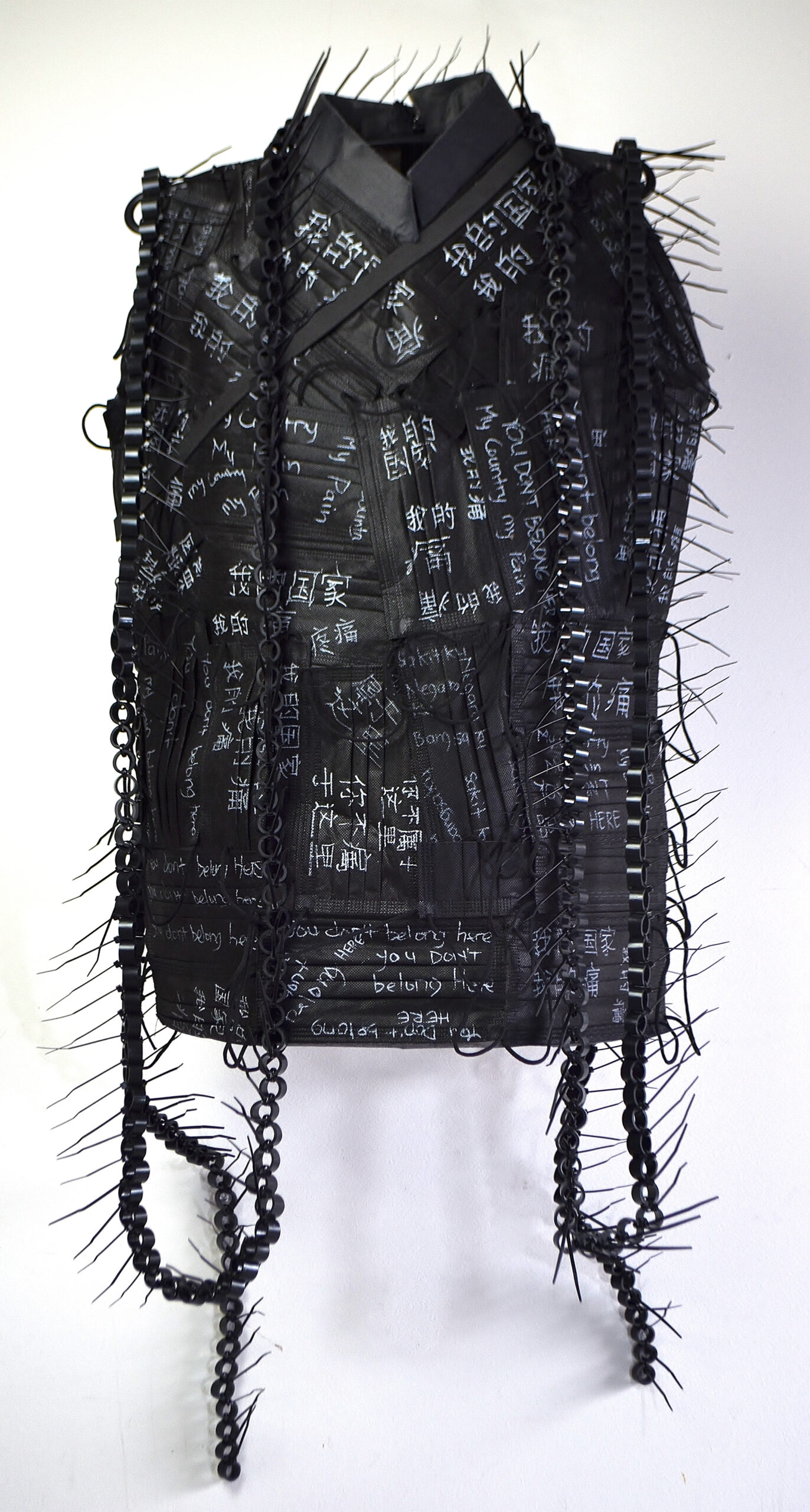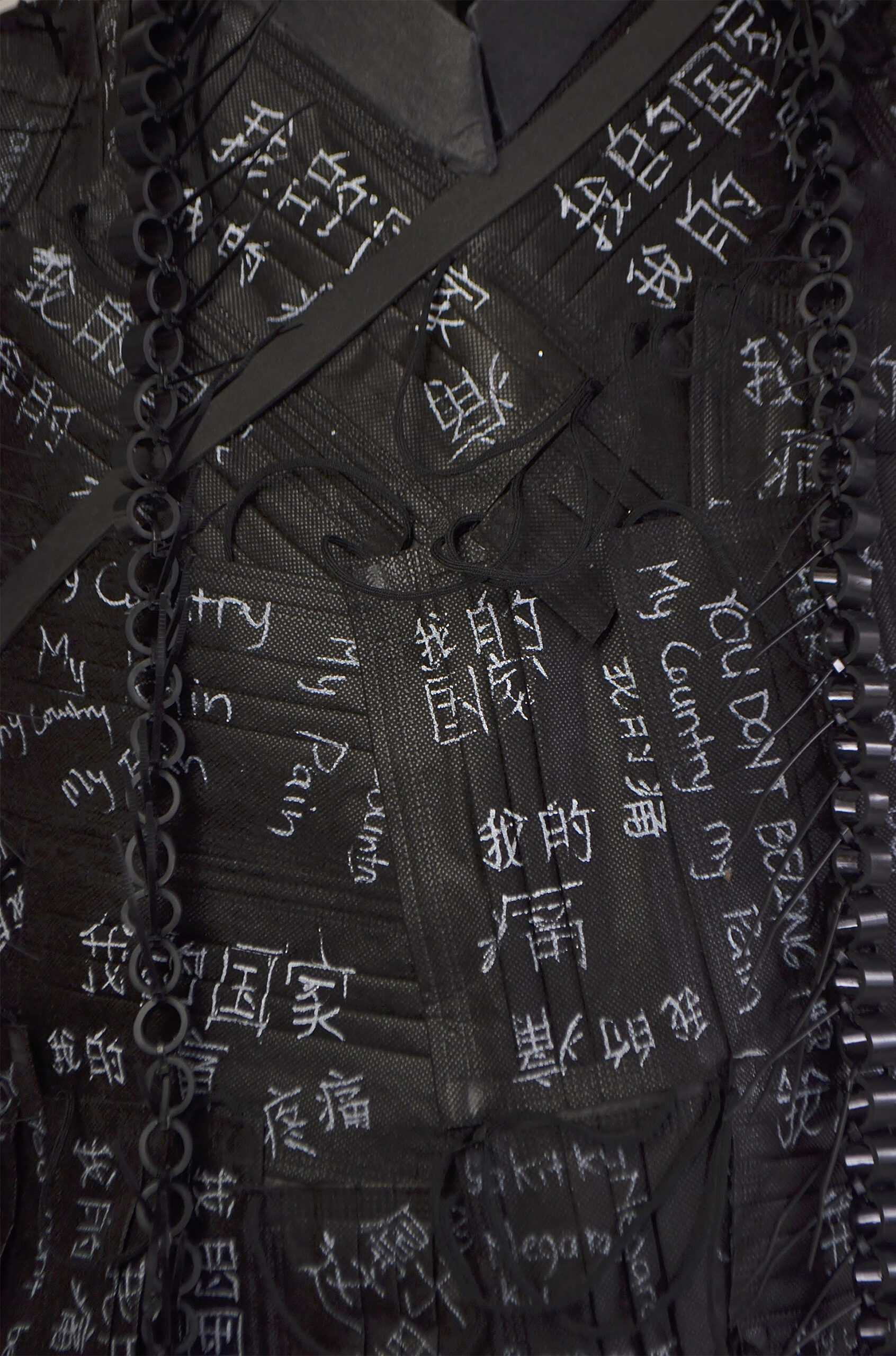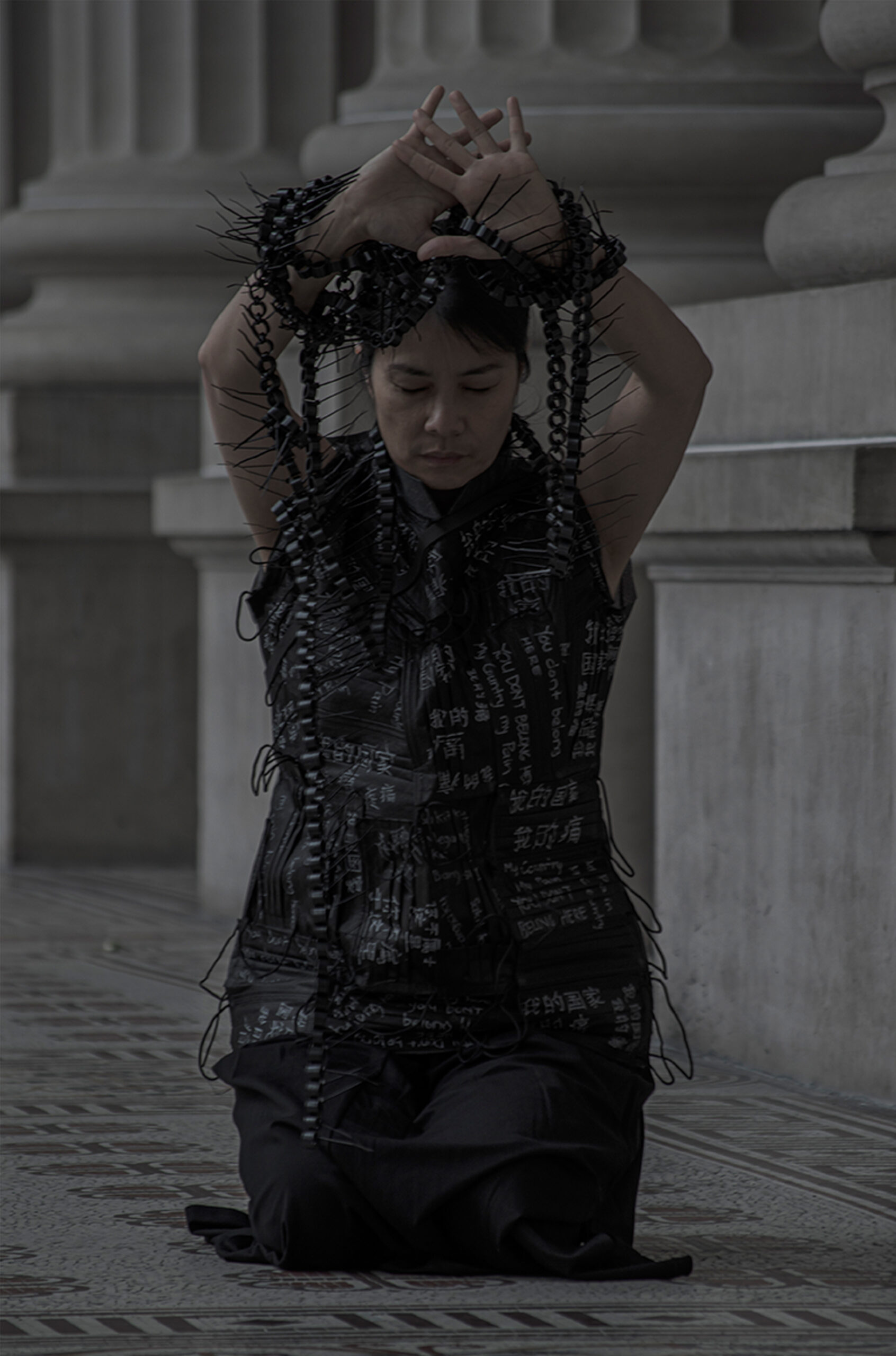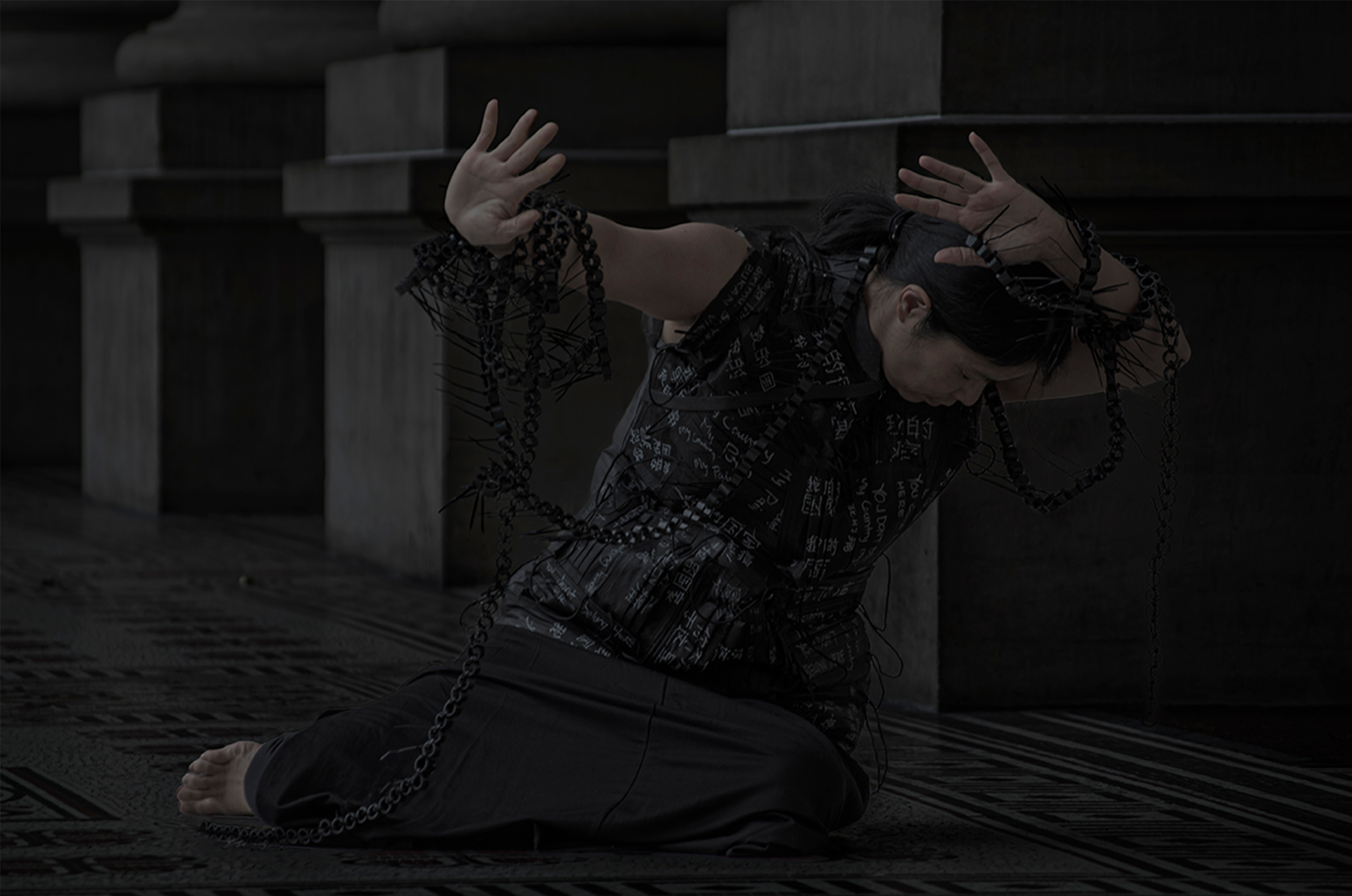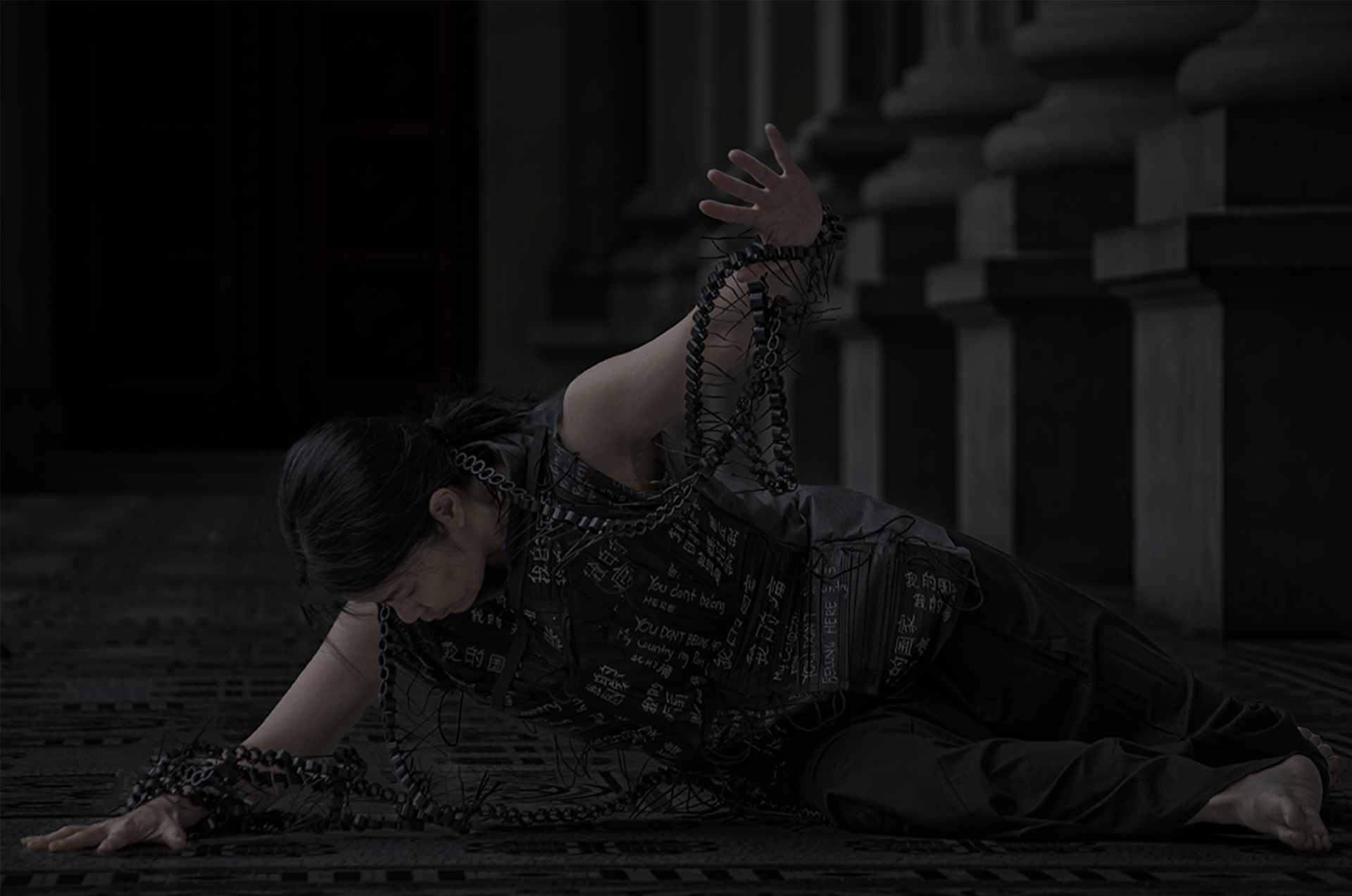 This project employs sculptural objects, body, text and photography to investigate Covid-19 racial intolerance experienced by the Asian community in Australia based on 410 collective incidents reported by the Asian Australian Alliance.
In my process, the sculptural objects involve transforming everyday materials such as black
masks, hose pipes, cable ties through a technique such as stitching, pasting, cutting and
fastening into a metaphorical vessel that suggests trauma and racism.
I utilise body and text to explore the victims' gesture of racism and depict the language of
pain, rejection, anxiety and hopelessness. Written in Chinese, Indonesian and English, the words used in the cheongsam top is "My country my pain, you don't belong here".
The use of photography is a way of documenting the performative gesture of the victims and contextualising and addressing the subject's complexity. The project aims to challenge and inform the audience that racial indolence and abuse could destroy the nation and should not be tolerated in our community.
This project influenced by artists such as Doris Salcedo, Dadang Christanto, Santiago Sierra
for their personal enquiry into subjects that deal with socio-political violence and trauma.
Cheongsam top:
Materials: cotton fabric, black mask, white marker
Dimension: Life size
Object of trauma:
Materials: Flex pipe, cable ties
Dimension: 1900x1x5.6cm
Music credit: Le Sang by Llamame La Muerte
About the Creative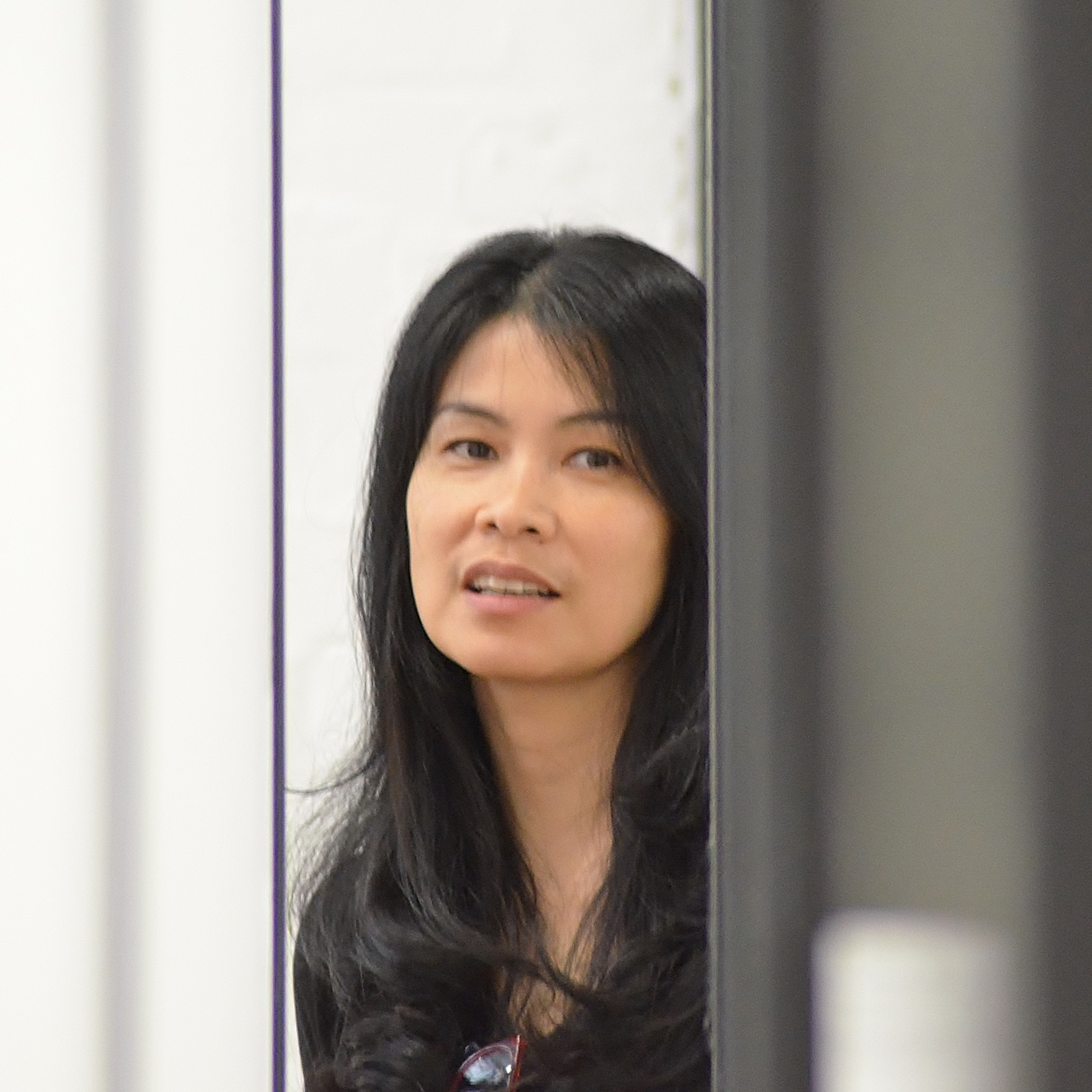 Elina Elizabeth Simbolon was born in Bandung, Indonesia, to a Batak-Chinese family. She moved to Melbourne in 2004 due to her husband's job relocation. She completed Bachelor of Fine Art from Monash University in 2016, and Master of Fine Art from RMIT University in 2019. Her projects investigate the intersection between trauma and socio-political history particularly in depicting the disconcerting situation of minorities. Through sculptural objects, installation and photographic images, she explores the emotional and affective content within her personal as well as cultural trauma through the complex relationship with materials and processes.