Jasmine Poole Take Away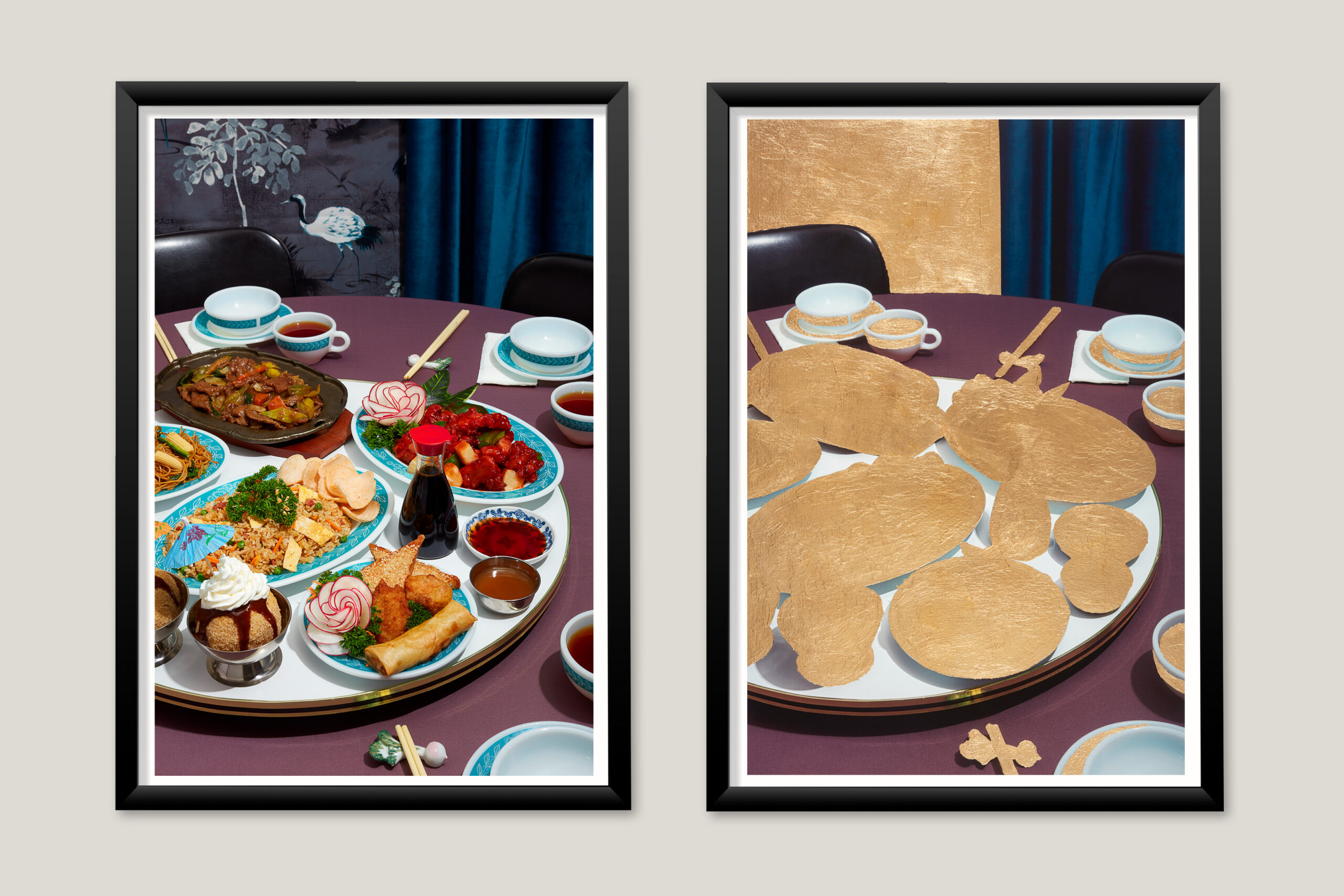 Two identical photographs featuring a Chinese meal sit side by side. In the second photo the food is hidden through the process of gilding.
In a previous project entitled 'Middle Kingdoms' I had explored the significance of the Chinese restaurant and food within Australian culture, speaking of my own family history and that of many others, looking at how it enabled a journey of belonging. The food chosen in the photographs are long established and recognisable examples of Australian Chinese cuisine and point to the history of Chinese food and immigration in Australia, meals often being adapted to suit a western palette. The tableware used is left over mementos from my family's old restaurant.
When Covid-19 hit, individuals of Asian descent became the target of abuse, harassment and violence. Many people started to avoid Asian restaurants in Australia. The very thing that I had perceived as a sign of unity and a sharing of culture had suddenly become a symbol of ignorance.
In erasing the food in the second image of the diptych I seek to question how quickly and easily the vast contributions of the Chinese community can be forgotten and how close to the surface racism actually exists. Relationships and ties between cultures that have taken years to establish could be erased overnight.
Materials: Pigment print on etching rag, Gold leaf
Size: 26.5cm x 40cm unframed (per individual print)
Music credit: Time Flies by AK (Uppbeat)
About the Creative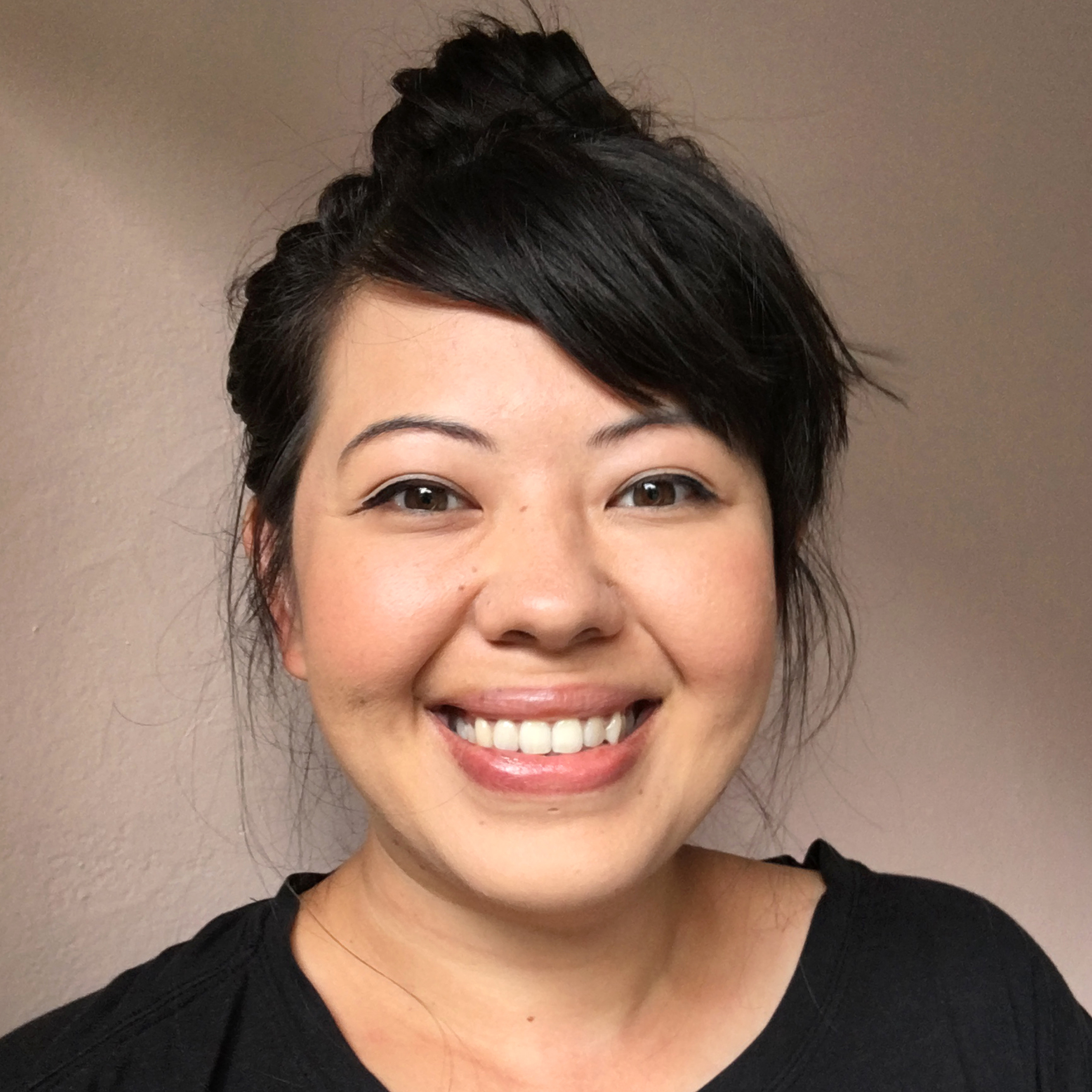 Jasmine Poole is a multidisciplinary artist and photographer based in Sydney, Australia. Her practice has long been steeped in the act of storytelling. Whether it be through documentary photography or staged and constructed scenes, her work aims to preserve a cultural landscape of the everyday.