Fan Dongwang Pandemic Body – I Am Not A Virus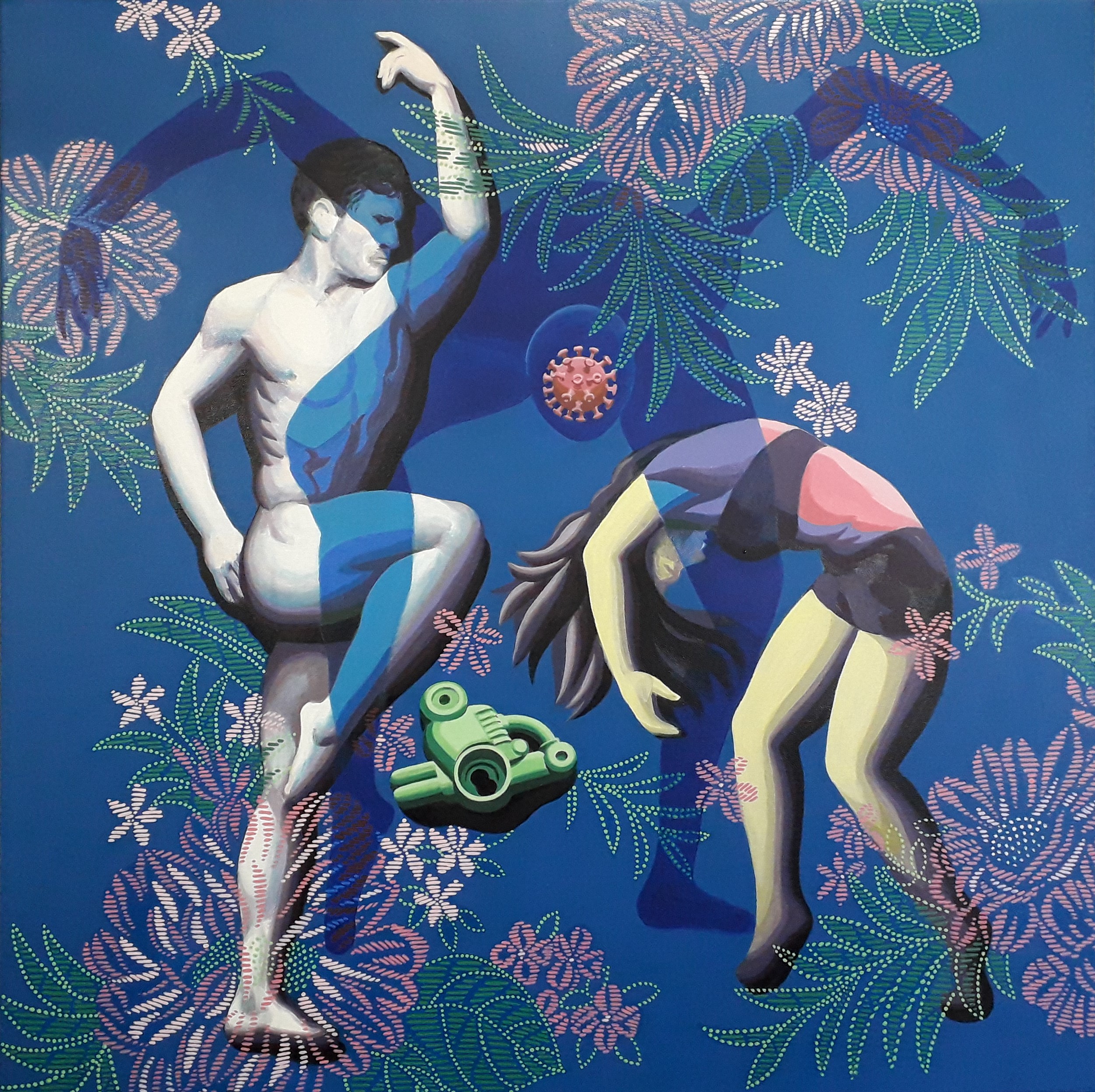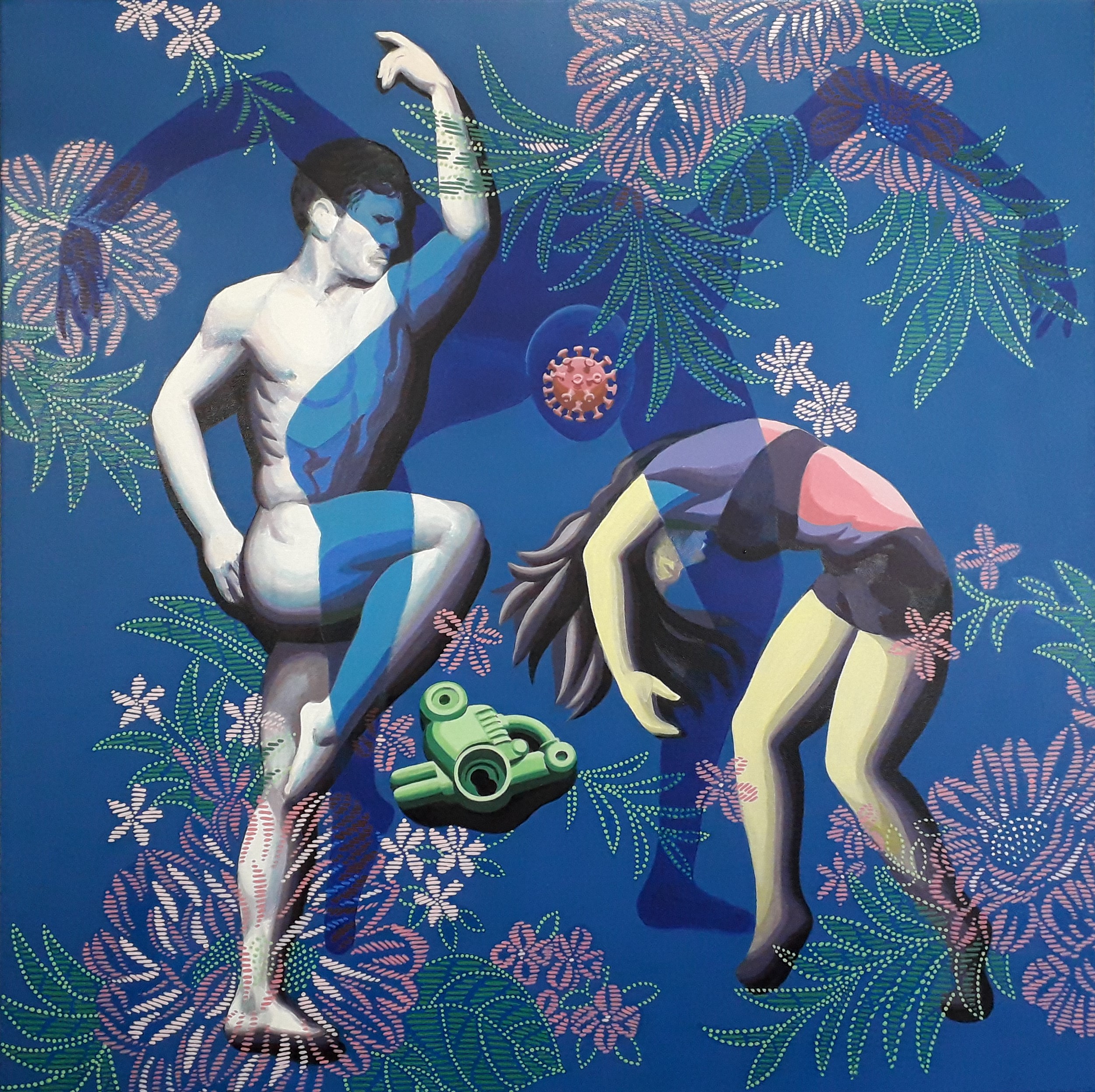 "Pandemic Body – I Am Not A Virus" addresses the issue of racism during the pandemic. Covid-19 has revealed the fragility of our race relations: our human race as a whole is under attack by a microscopic and invisible virus that has wreaked havoc, shattering our way of life and sense of unity in society. The painting depicts an incident that I had personally witnessed during the height of the pandemic on a Sydney train ride where two young Asian women were left visibly shaken after they were verbally abused by a young white man.
In our pandemic-ravaged world, the colour of our skin does not bear the responsibility of spreading the virus. This is depicted in the background of the painting by the shadowy figure representing the invisible virus. Today, there are some ill-informed and confused people who are wrongfully accusing people of different races and colours for spreading the virus. We must stand up to this racial victimisation. This pandemic is a wake-up call for us to rebuild our race relations by rejecting all forms of racism (and sexism).
Acrylic on canvas painting (100x100cm)
2021
About the Creative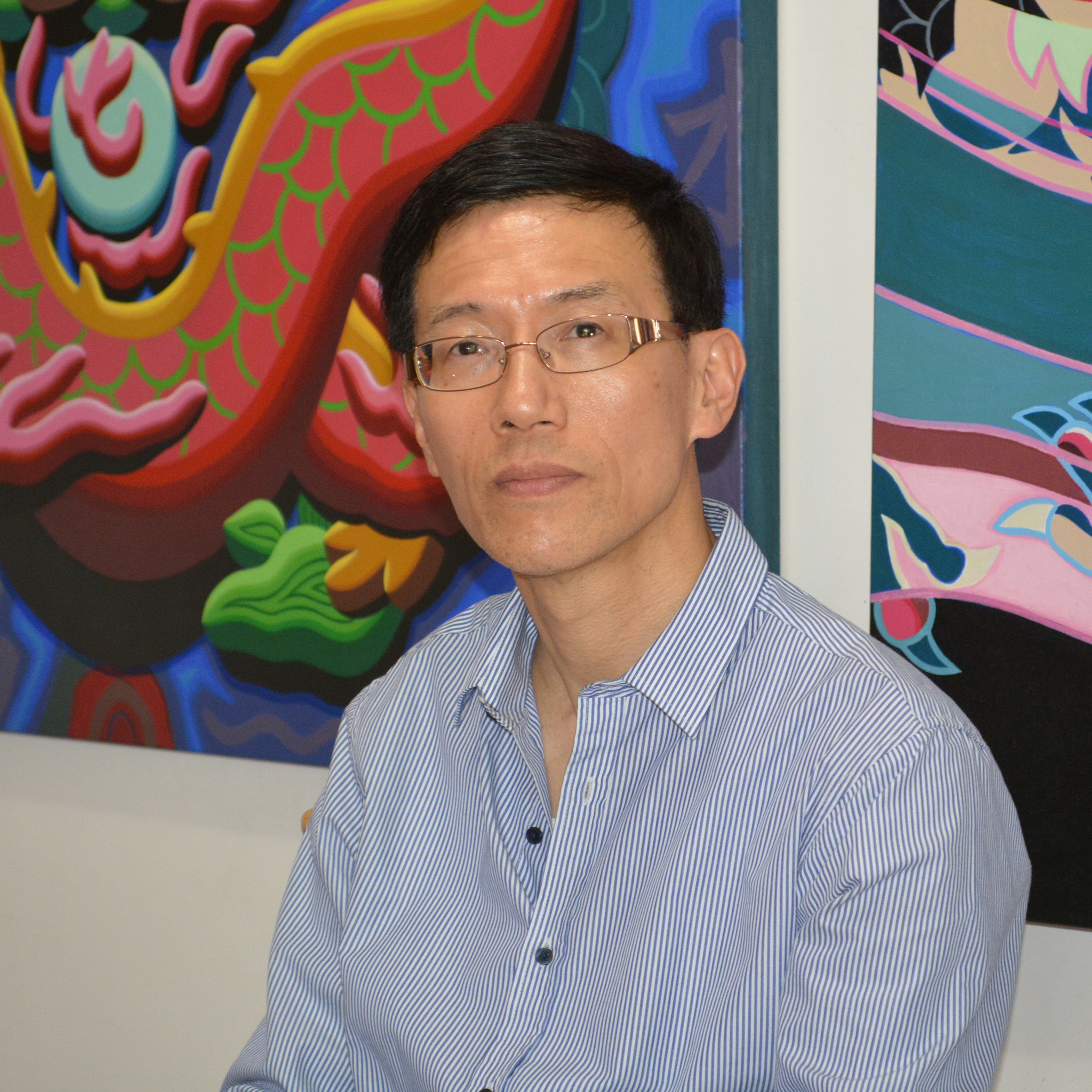 Fan Dongwang is an artist specializing in painting for over 30 years. Earning a Doctor of Creative Arts at University of Wollongong, he has exhibited in galleries throughout Australia including National Gallery of Australia including as a finalist in the Art Gallery of NSW's Sulman and Wynne Prize. His public art has been commissioned by NGA and City of Sydney Council including various Australia Council grants and council art prizes (Mosman, Liverpool, Willoughby and Burwood). In 2021, Fan's works were shown in Art in the Time of Covid19 in Melbourne, the 66th Blake Prize and a solo exhibition at Macquarie University. https://www.fandongwang.com/