Clarine Wilmar No, I Don't Eat Bats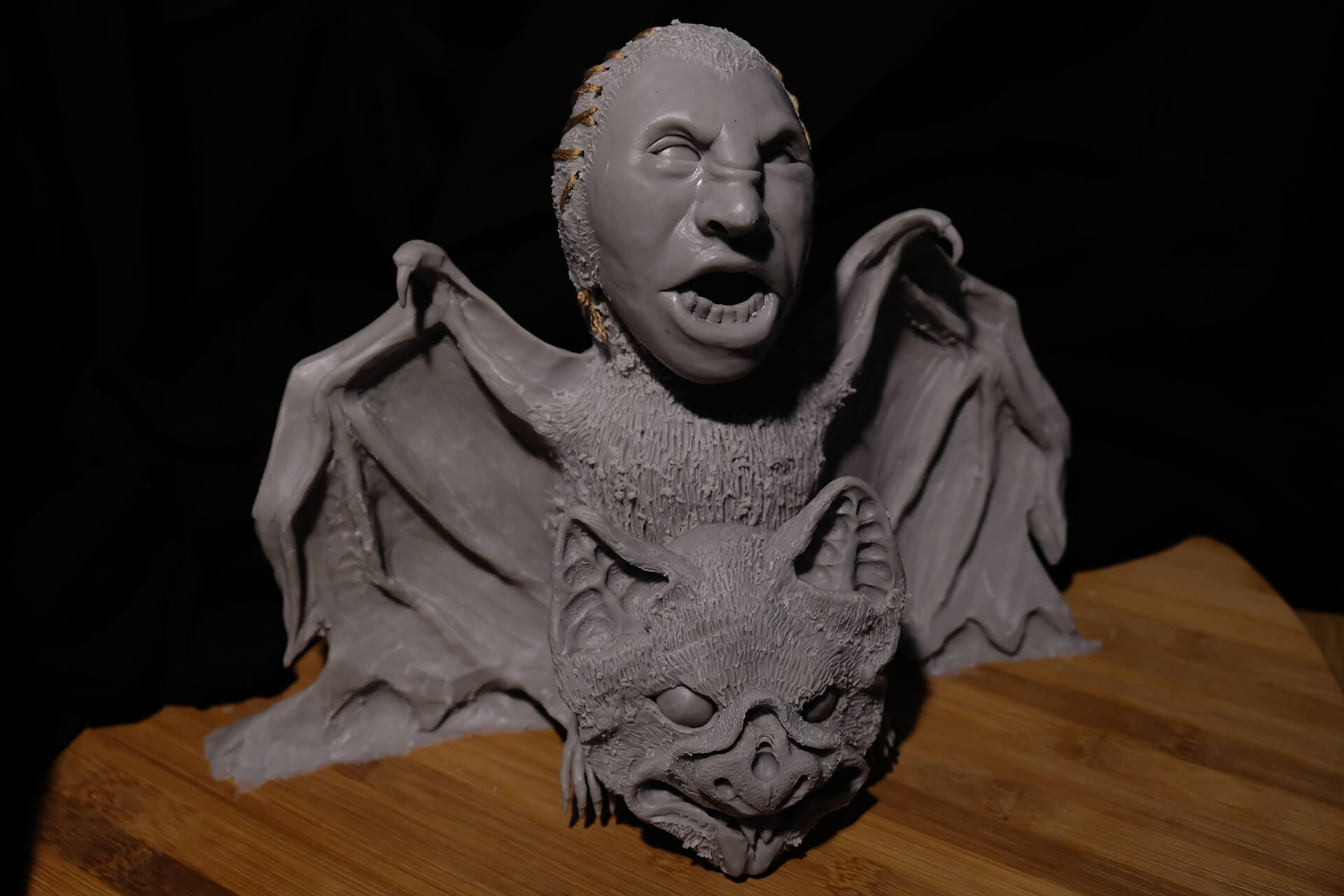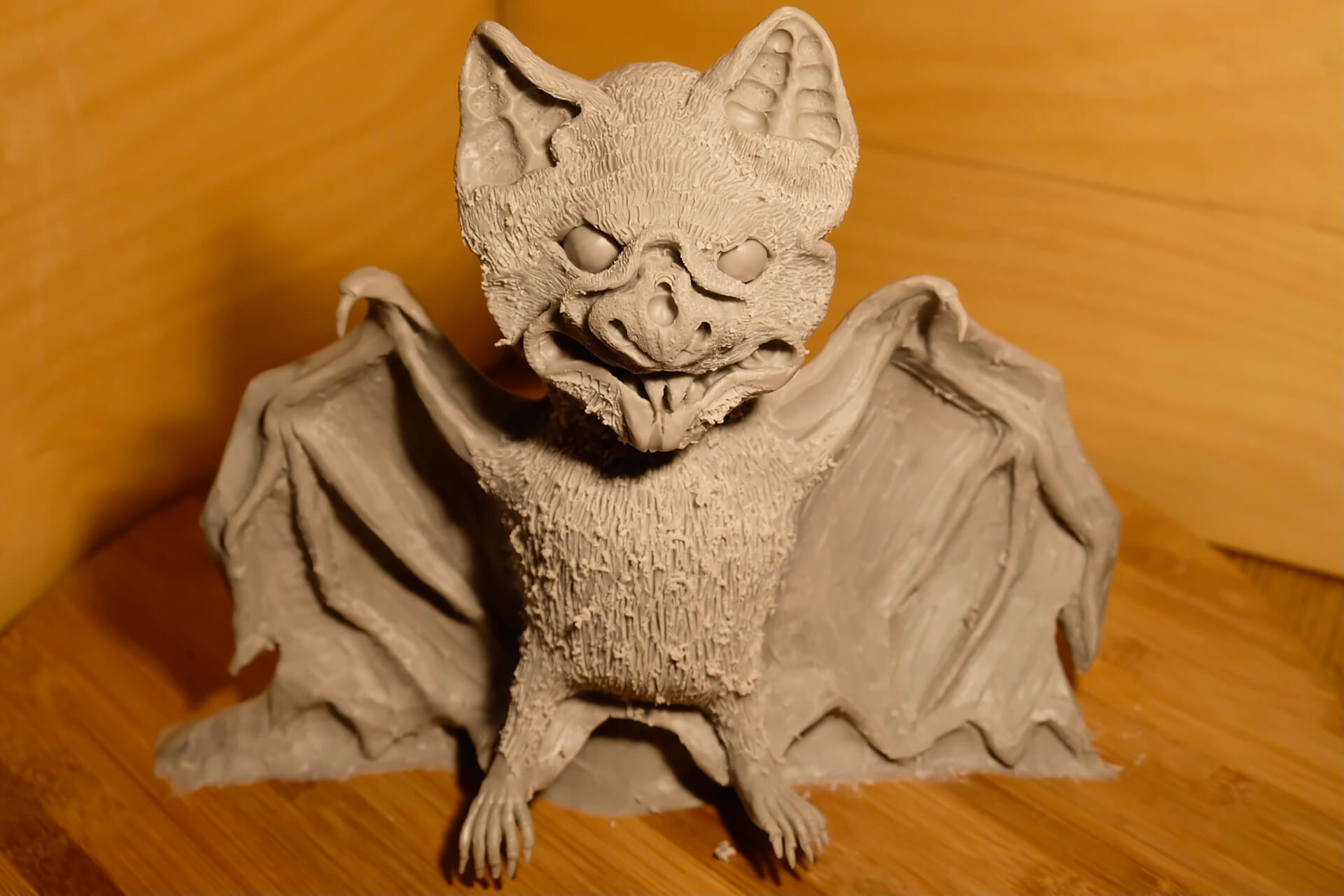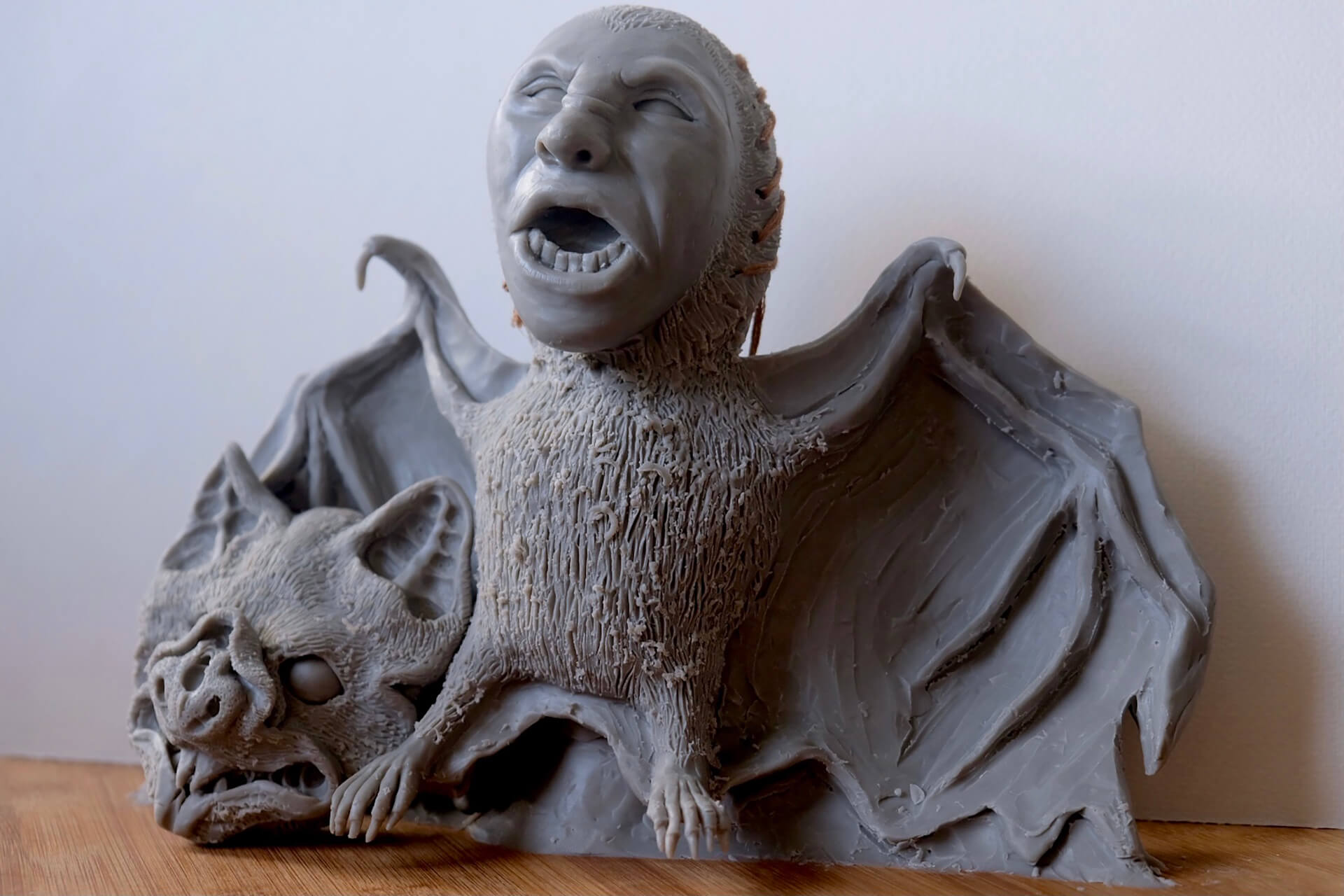 No, I Don't Eat Bats is a sculptural piece portraying the notion of stereotypes through the fusion of species. My work focuses on exploring the increased racism during the Covid-19 pandemic, specifically to do with the assumption that all people of Asian descent are diseased as they eat anything they can get their hands on such as bats, cats and rats.
I have utilised hybridity through the fusion of species to represent how the media portrays and exaggerates certain negative aspects of the pandemic's origin which categorises all Asians into one box.
The concept of sewing has been used as a symbol to capture the idea of becoming one with the species to represent the bizarre nature of this way of thinking.
Visually, colour has been omitted from this work to create emphasis on the form and shape of the sculpture's structure, particularly focusing on how light and motion can cast shadows elongating the facial features of both the bat and the human face and how a minor adjustments of the angle of light can change the overall reading of this monochromatic work.
Medium: Mixed media, 41 x 35 x 26 cm
Music credit:
Wuxia2_Guzheng_Pipa by PeriTune http://peritune.com
Claudette by Blue Dot Sessions
Interludium by Blue Dot Sessions
About the Creative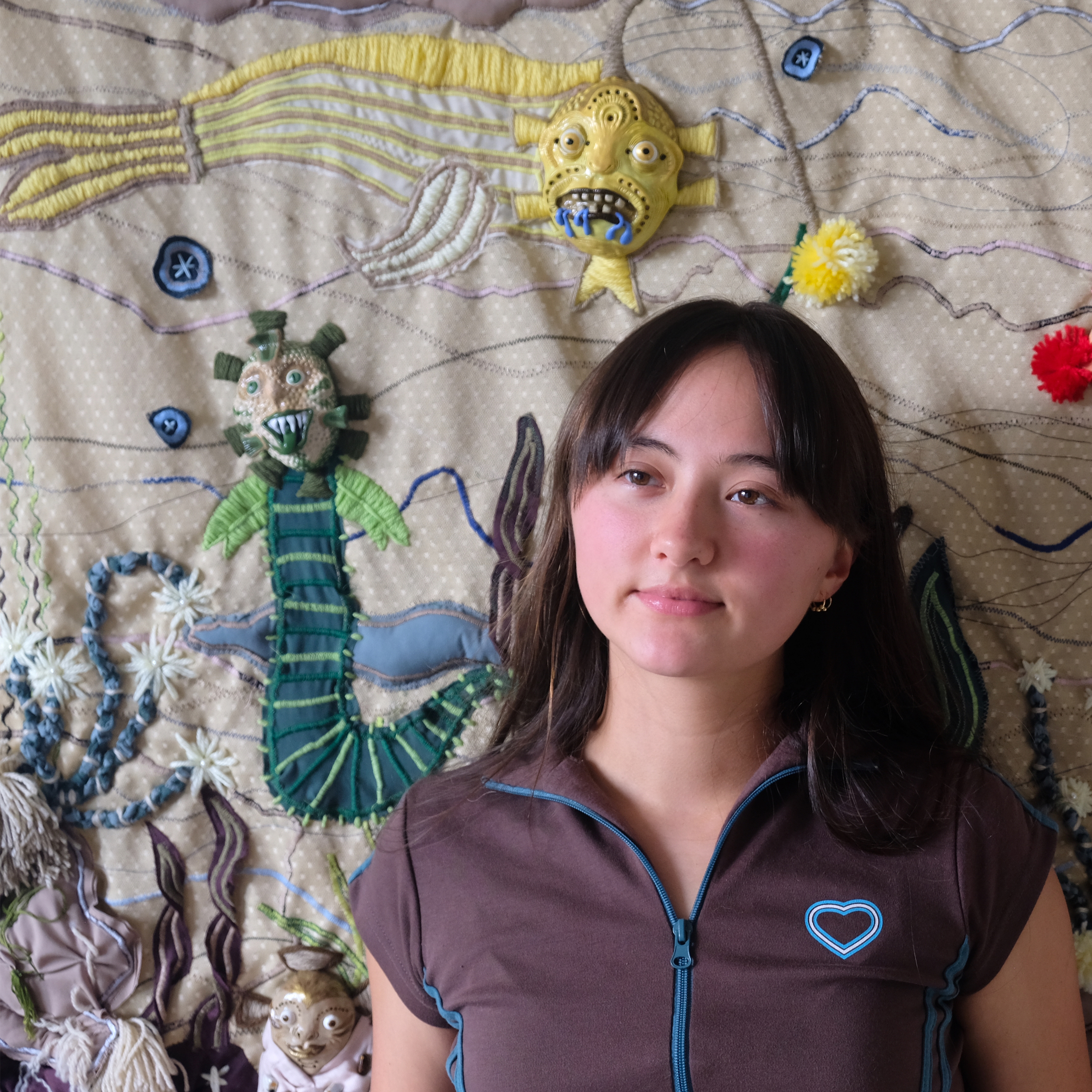 Clarine Wilmar is a multi-disciplinary Melbourne (Naarm) based artist who incorporates sculpture, painting and textiles within her artistic practice. Key interests explored include the concept of memories and hybridity, in particular the fusion of different species and elements derived from the natural world. Wilmar's fascination with fusion also translates into the mediums utilised as she often creates mixed-media pieces that consists of various components and textures. Being a fusion of both East and West, and never feeling properly connected to either culture she utilises the feeling of otherness within her practice to celebrate and reclaim her cultural identity.