Eunice Andrada tribute to the unseen
for the filipino nurses who have died from COVID-19

my people, my people—
before this, by day
the hospital rounds would
run like clockwork
by night you'd parade
in beauty pageants
at the central bus station
Ms. Philippines
in homemade gowns
shame on me for my own
shame, to have once
been mistaken for a nurse
though they were correct:
bodies that look like mine
die everyday and people say
it's heroic
presidents thank you
for the contribution of your body
people stand on their balconies
and clap as you die first
native blooms cut
and left in the wrong dirt
did you know they export flowers
from Holland and sell them
in the Dangwa Market?
have you watched how,
despite the care taken
to force blooms to remain
bright during the journey,
the flowers die anyway?
my people, my people—
mass exported for slaughter
filling up ICU floors
while your white colleagues
work in COVID-safer
departments
they must think, you're used
to eating with your hands
so you must be used
to feeling around
for scraps
my people, my people—
I am forever grasping
for language to speak
our grief
the death toll of Filipino healers
rises and I have nothing to say—
how to resist making elegies
of what they do not see?
how to offer small poems as salve?
how can I tinker with line
upon line when you are trying
to convince them, you, too,
are worthy of surviving?
tribute to the unseen is written to honour and remember Filipino nurses who have died from COVID-19. Around the world, Filipino healthcare workers continue to work in the frontlines of the struggle against COVID-19. The current condition of Filipinos in the healthcare industry is a result of the legacy of colonisation, whereby the Philippines is made to be the largest exporter of nurses in the world due to exploitative labour pipelines set up by the United States and other countries. I hope to honour Filipino nurses as kin and as human beings, not as a labour percentage or an immigration statistic. 
About the Creative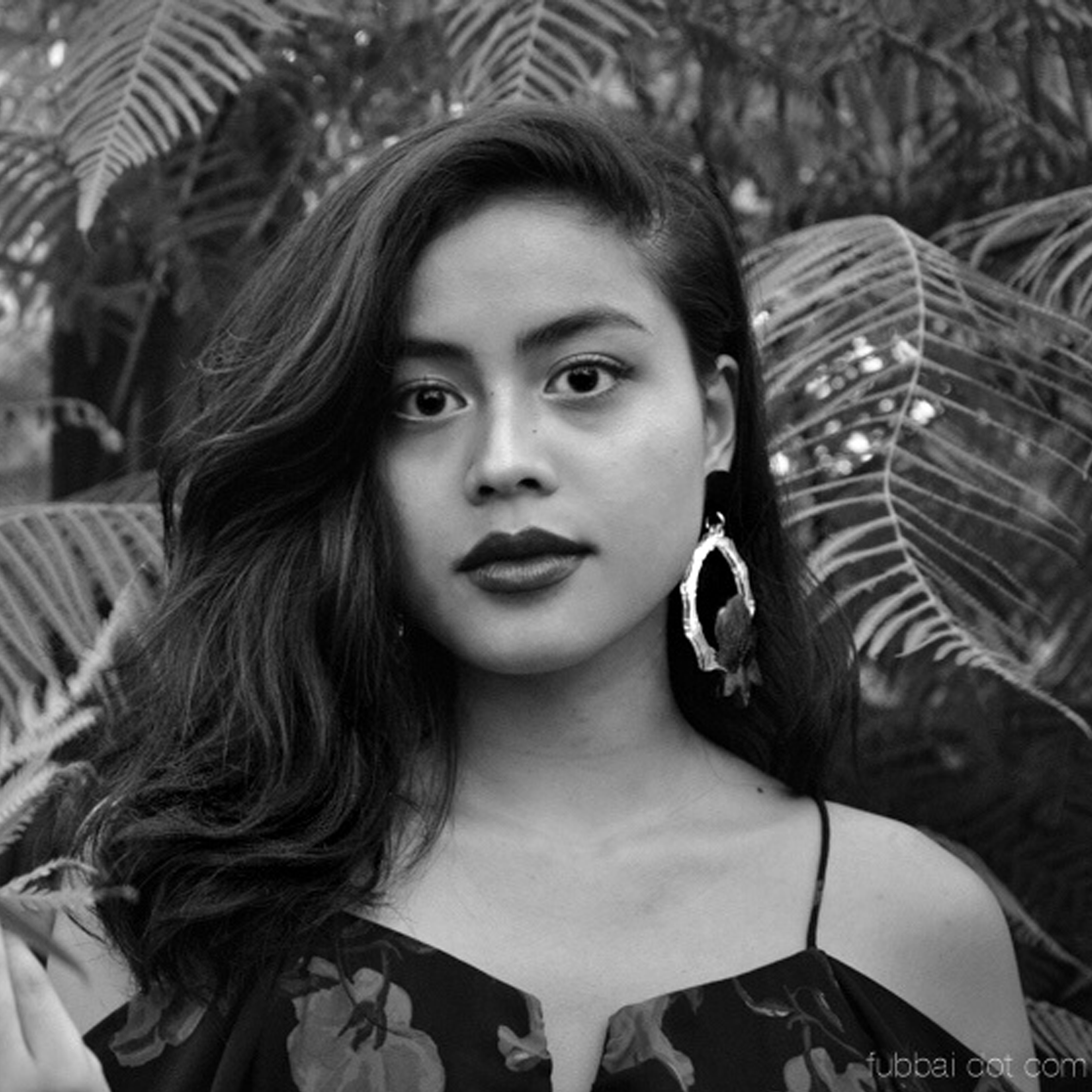 (Photo credit: Kristy Wan)
Eunice Andrada is a Filipina poet and educator. Her debut poetry collection Flood Damages (Giramondo Publishing, 2018) won the Anne Elder Award and was a finalist for the Victorian Premier's Literary Award for Poetry and the Dame Mary Gilmore Award. She has performed her poetry on diverse international stages, including the UN Climate Conference in Paris, Sydney Opera House, and the Parliament of New South Wales. Of Ilonggo heritage, she was born in the Philippines and raised moving between Iloilo and Manila. She migrated to Australia in 2012 and currently lives on unceded Gadigal land.