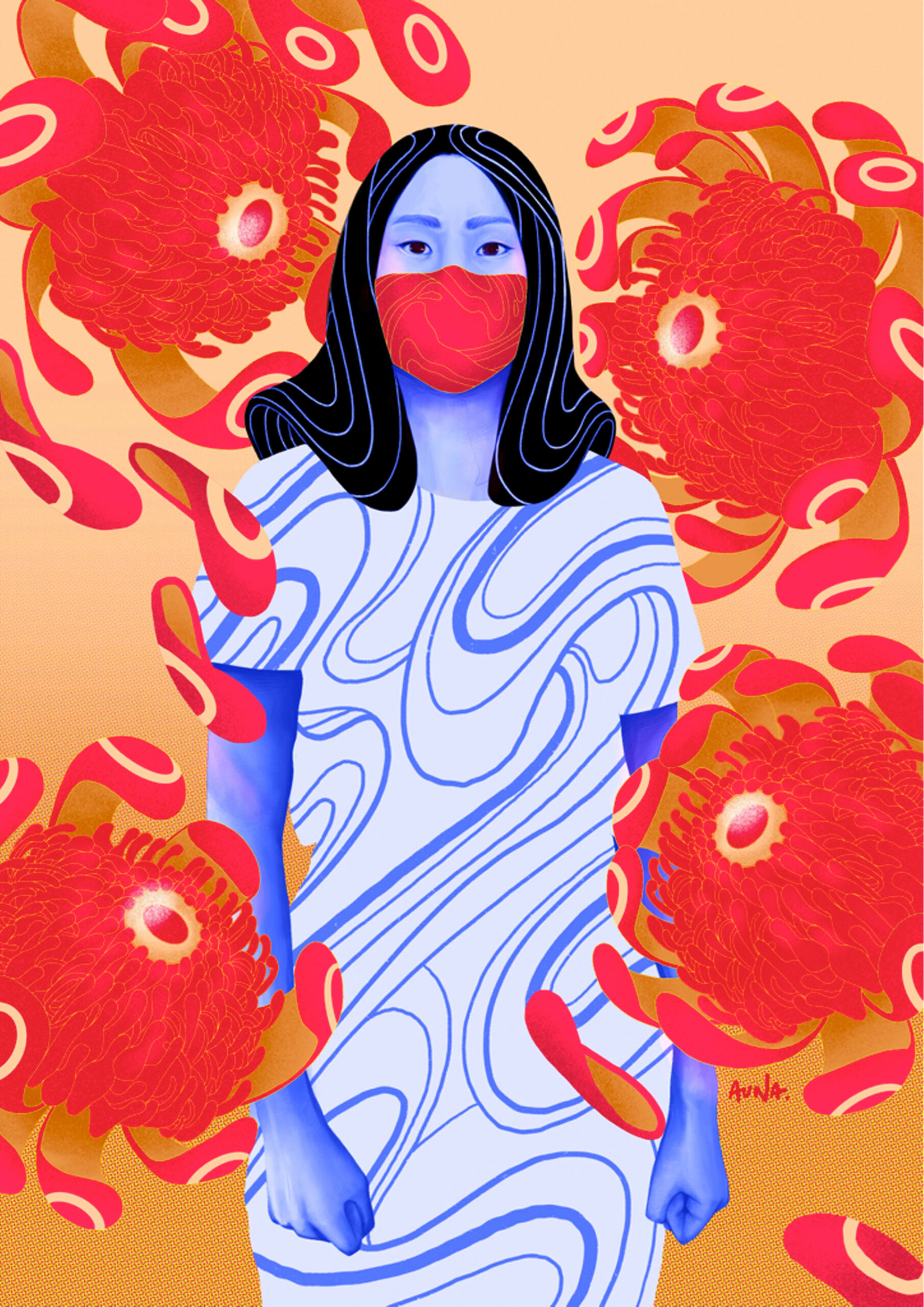 Look at Me demonstrates the defiance towards the gaze of "Other" that has existed long before this pandemic. Reflecting on my personal experiences and of those around me, it has manifested in this single figure in my artwork. She is wearing a mask while looking at the viewer, fists clenched and standing her ground. There is a vulnerability, a fragility in her though. She is protecting herself from one virus — but is surrounded by the palpable fear-driven gaze of the Other. This unwavering gaze is embedded into the Waratah, the official floral emblem of New South Wales — a place in Australia that I have called home my entire life.
As children of immigrants, there is this instillment with the mindset that to survive, to belong, you must "work hard, and then they will accept you." This pandemic has served as a poignant reminder of the underlying currents of xenophobic thoughts, unsettling isolating gazes of many Australians and the great divide of those who belong, and those that do not, simply by your external appearance alone. No matter how hard you work, you won't escape how you're seen — always a foreigner, never the citizen.
So I ask you to look. Look hard. Look deep. Look at where your fears stem from, what your perceptions are, and what dialogue and story are you writing for your eyes to see.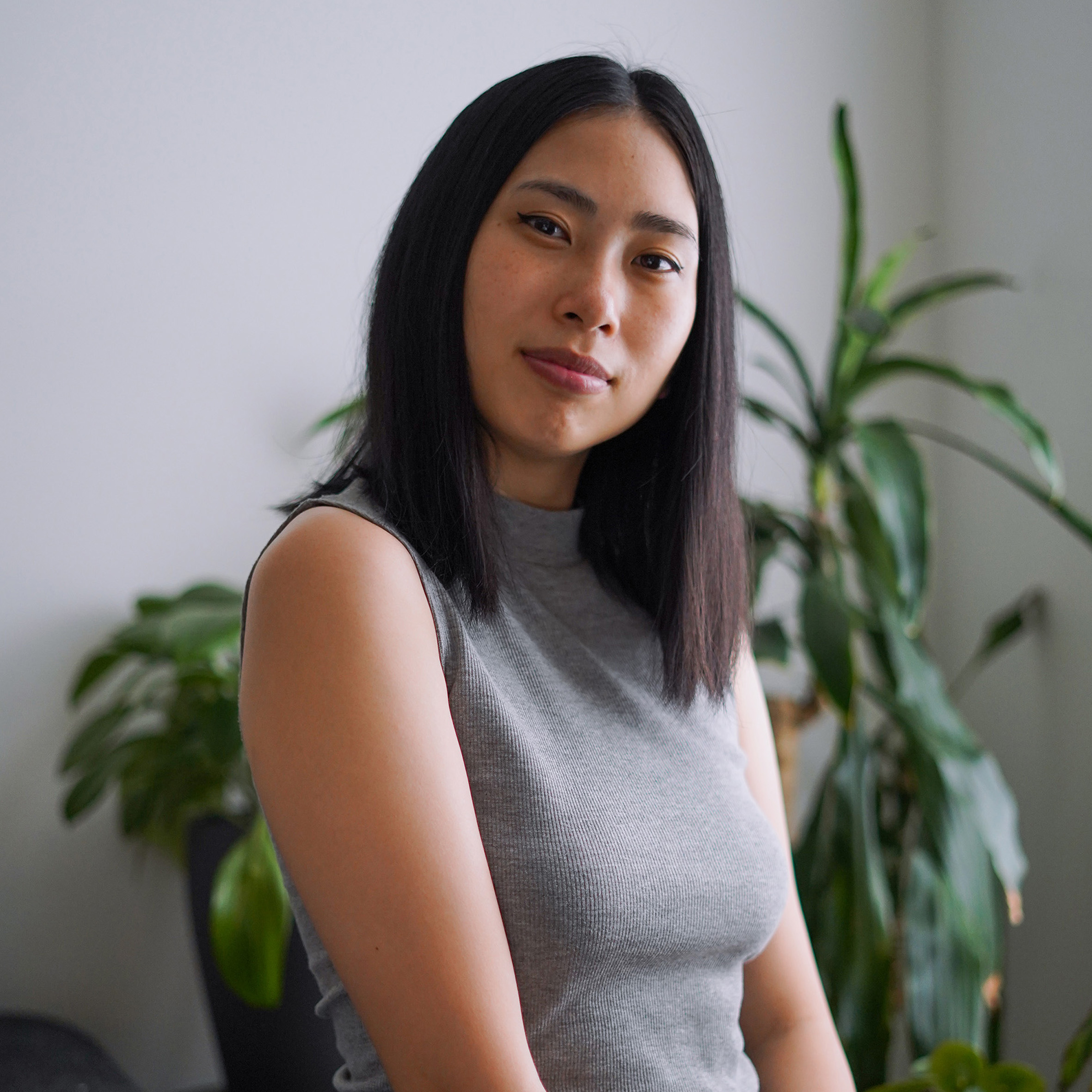 Audrey Alim is an Australian multi-disciplinary artist — creating as AUNA. Working predominantly in photography and digital illustrations, her practice is primarily focused in evoking a sense of wonder to the world around her. She involves topics of our relationship with nature, mental health and identity in her projects. AUNA has completed a Bachelor of Digital Media at the University of New South Wales. She was born in Sydney and identifies as having Chinese-Indonesian heritage.