Si Cheng Shuai Respect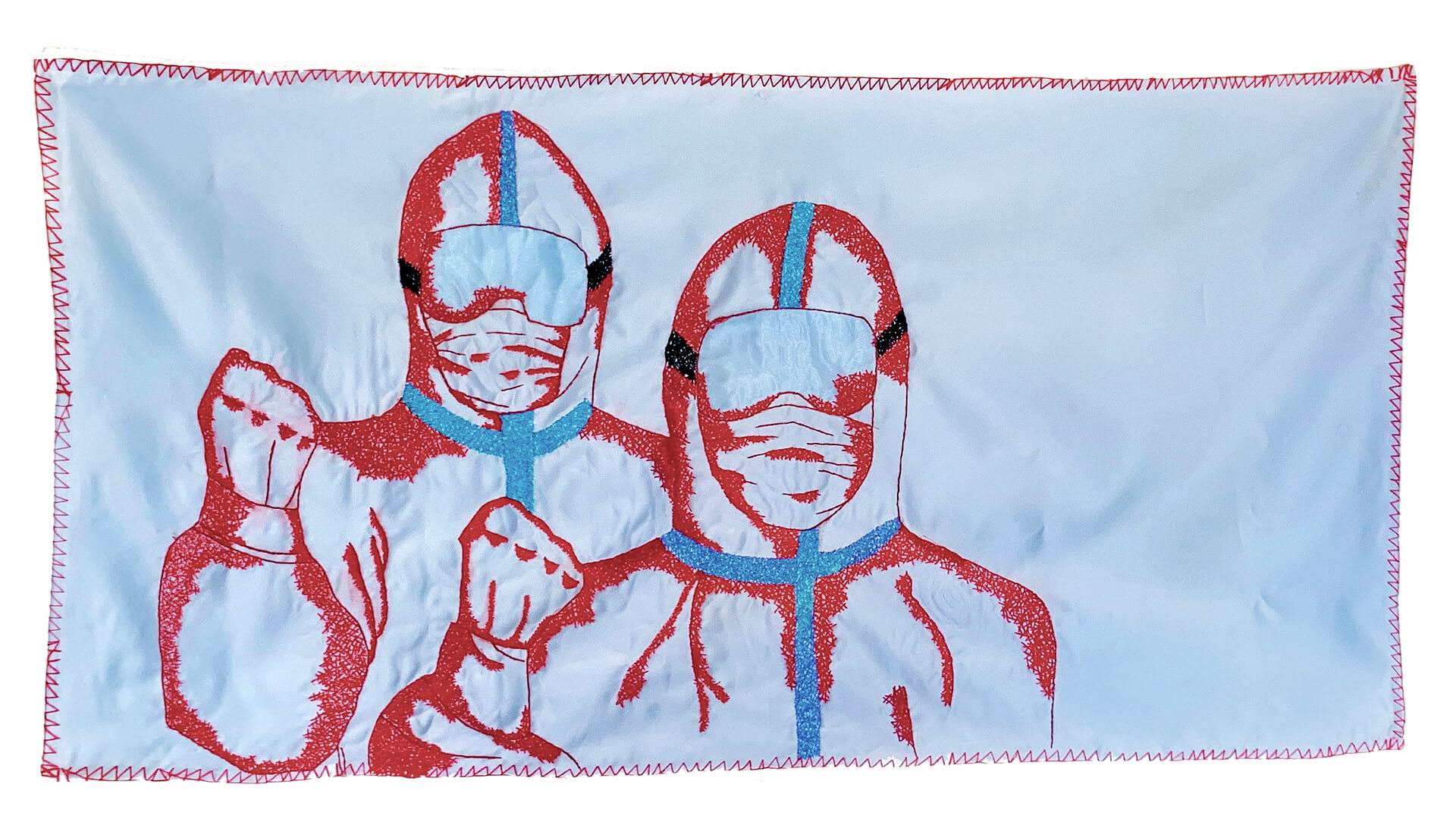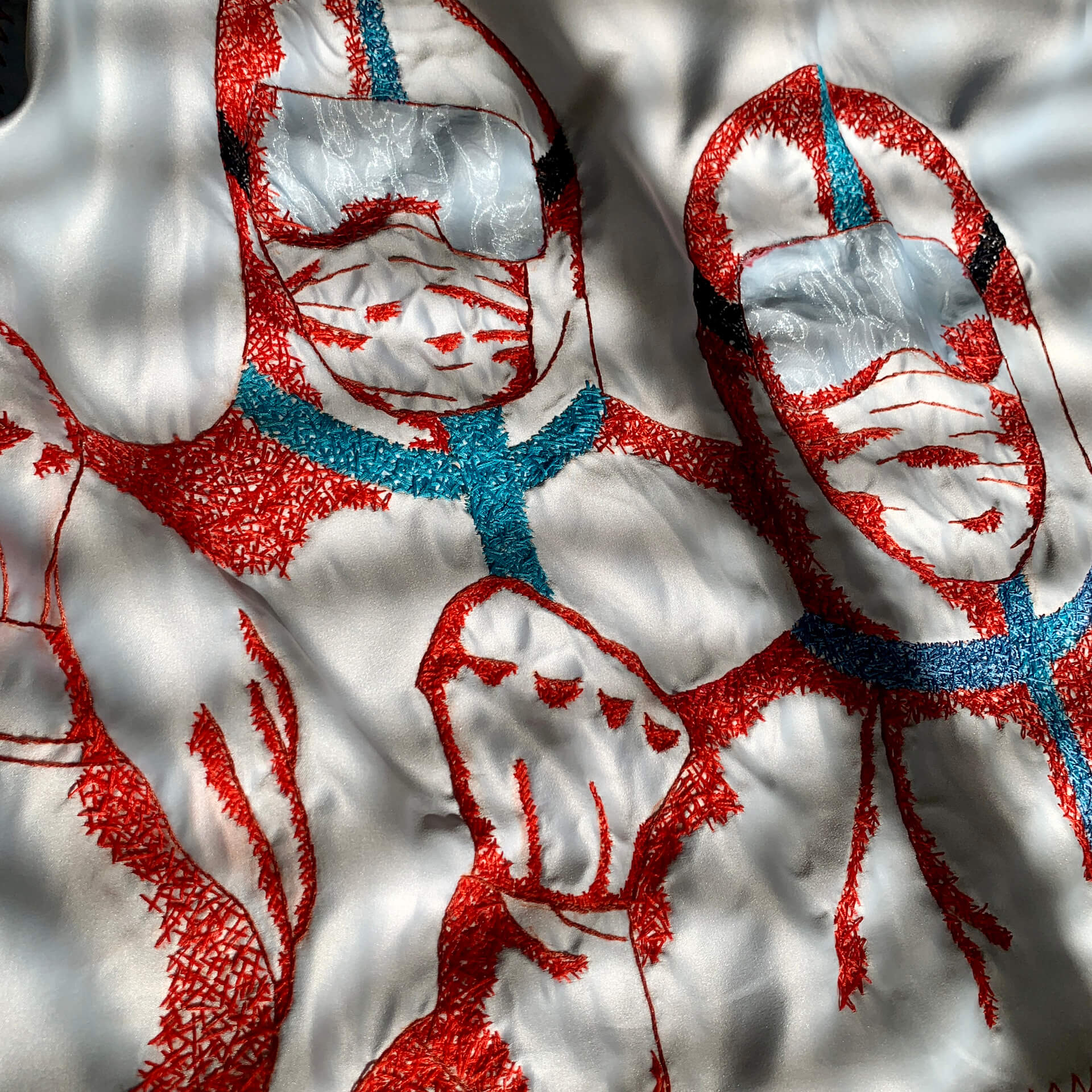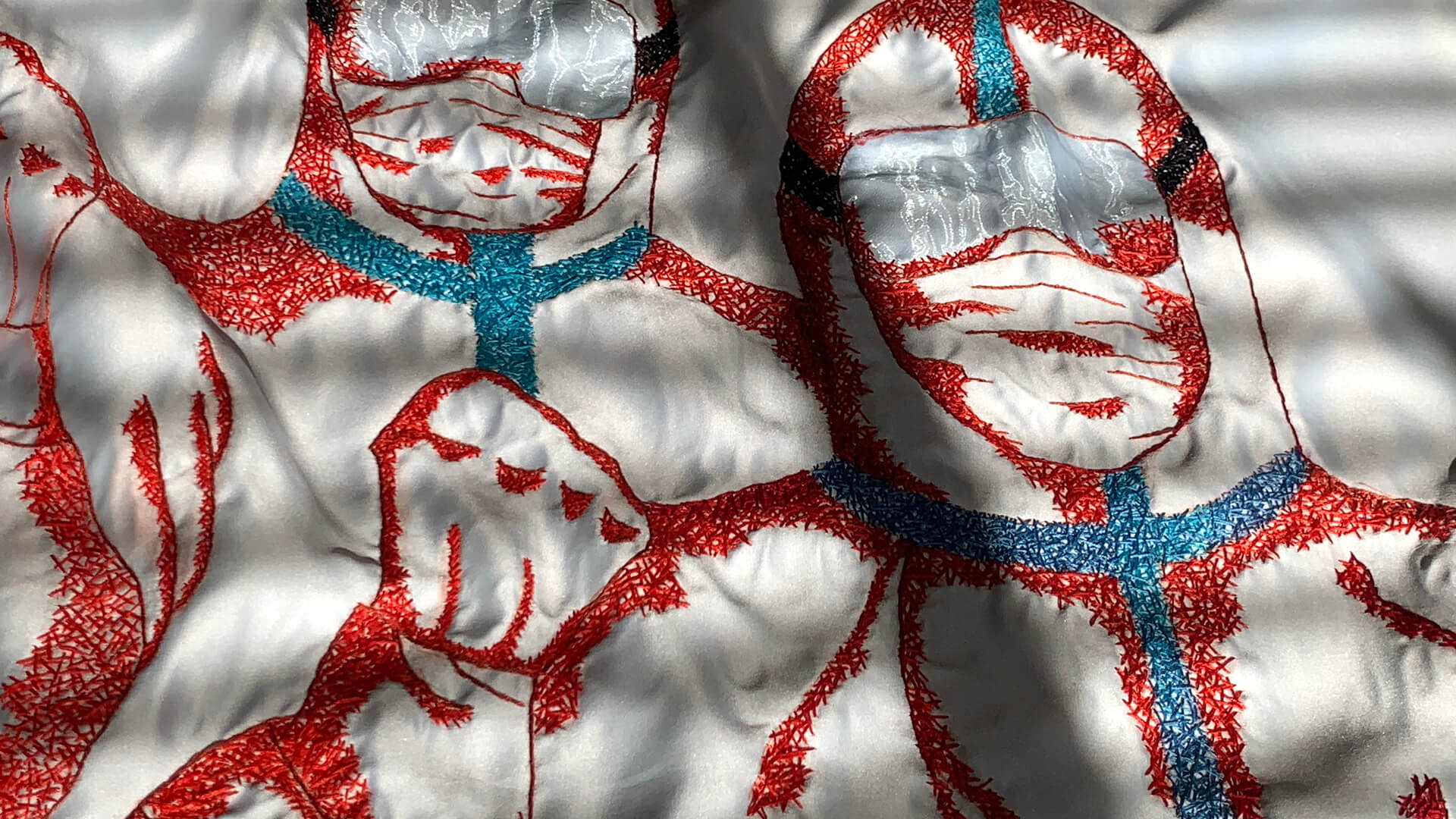 I WILL NOT PERMIT considerations of age, disease or disability, creed, ethnic origin, gender, nationality, political affiliation, race, sexual orientation, social standing or any other factor to intervene between my duty and my patient- ~ An excerpt from the Physicians' Pledge, Declaration of Geneva, 1948
Created during the pandemic, this textile artwork is a hand-embroidered piece on silk fabric.
During the critical period of the pandemic, our healthcare workers and frontliners around the world had risked their lives to care for the sick and dying. The protective suits worn by them became their armour, their superhero cape to build a line of defence for the people. Doctors and frontline workers had gone above and beyond to protect us, and this fabric artwork is to pay tribute to them. The Declaration of Geneva sums it up: the way forward is to cast our prejudices aside and stand united in the fight for the survival of humanity.
Materials: Satin fabric, cotton thread, embroidery
Dimension: 77cm x 58cm
Music credit: Summer Rain by Shane Ivers
About the Creative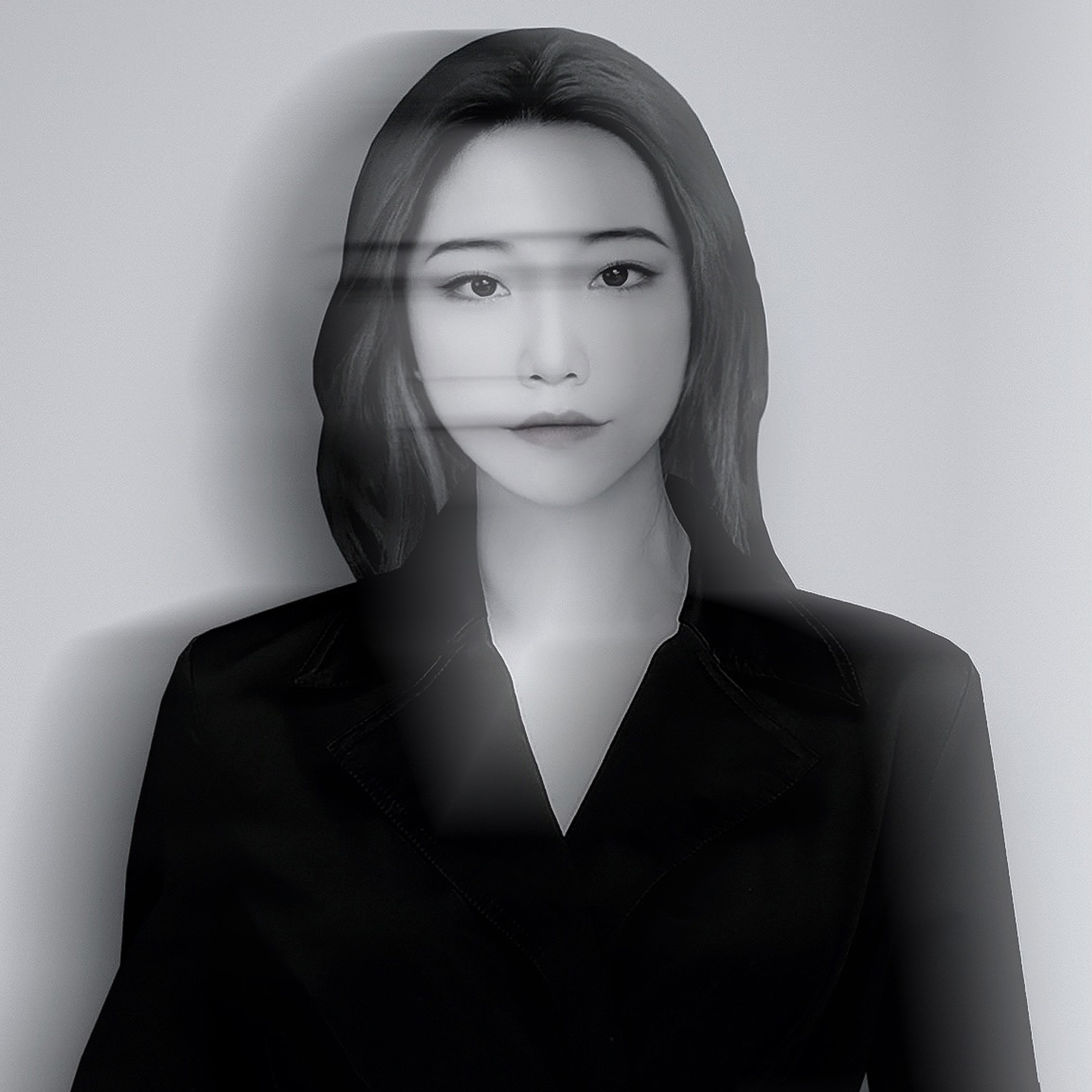 Sicheng Shuai is an artist from China who works mainly in contemporary jewellery art and textile art. Her work has been exhibited in Rome, China and Australia. She completed her jewellery design at Raffles Design Institute in Singapore, a BA in Fashion Arts at Coventry University and an MFA from RMIT. Her practice combines jewellery, objects, and textiles to explore intimacy, the security that comes with material doing. In doing so, she explores the emotions and memories contained in the materials and conveys personal thoughts through the hand's constant movement.