Air(borne) is a semi-composed, semi-improvised work for gu-qin (古琴) and piano. Conceived during Melbourne's COVID-19 lockdown, it was recorded and filmed in such a way that is isolation compliant, necessitating this small ensemble work to be performed by only myself.
Throughout the progression of the work, the piano takes an increasingly central part in the melodic development and dynamic breadth including an energetic solo in the middle. The piano, being a Western instrument and tuned to standard Western tuning meant that motifs established by the gu-qin are taken and played in ways that go beyond the harmonic conventions of the gu-qin. Visually, it is easy to see that the role of the piano is more dominant and more complex, whilst the gu-qin plays a far more subdued and supportive role in this work.
It is intended as a meditation on day to day life as someone visibly Chinese during the heightened anxiety of COVID times. Being in shared public places has brought about a desire within myself to be inconspicuous whilst balancing a conflicting need to be true to myself and confident of my heritage and identity.
Air is a musical term referring to ensemble works common to the Baroque period.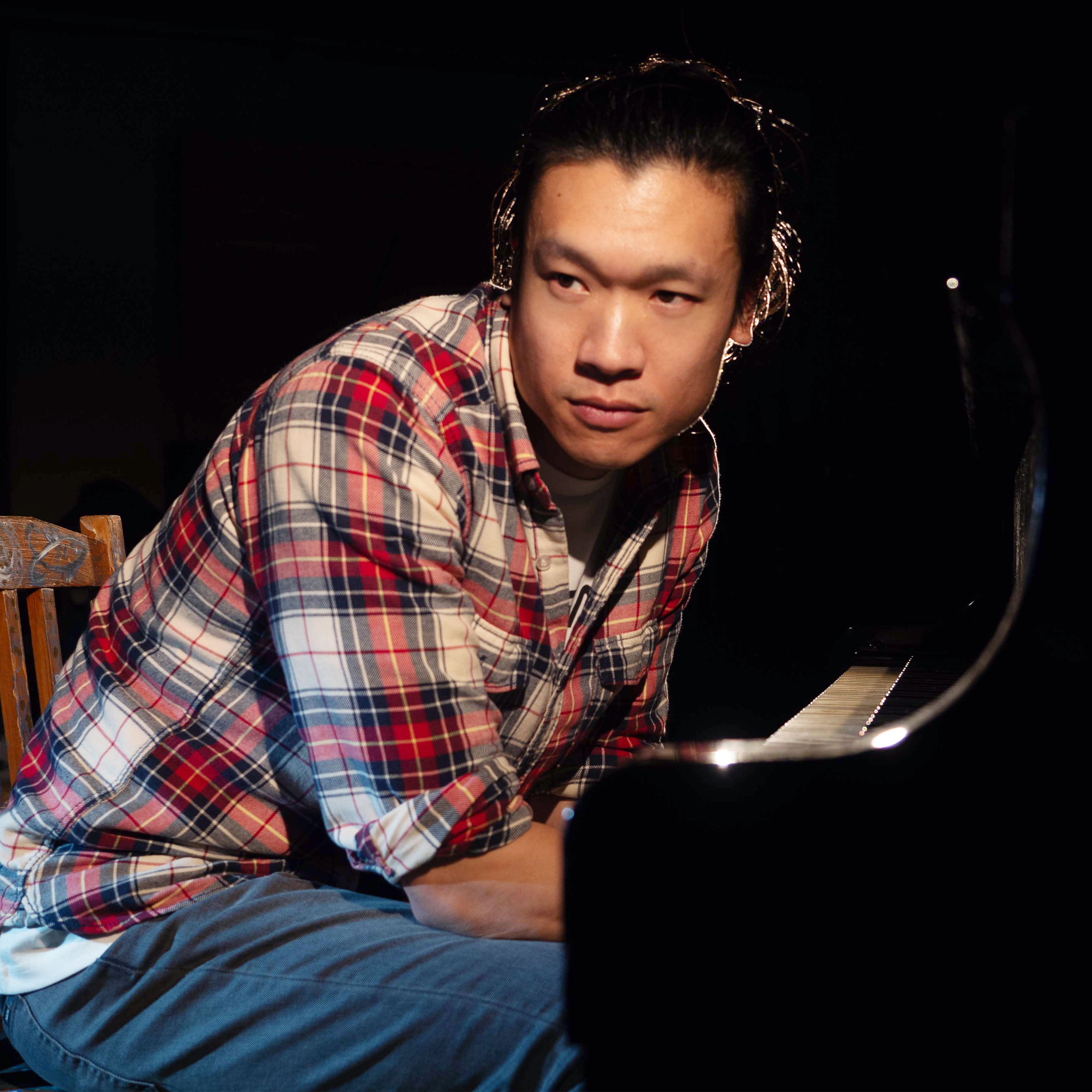 Melbourne pianist and composer, Nathan Liow, recently exhibited his collaborative work, "Music For Eyes" at Incinerator Gallery, which was also featured in the "New Movement Exhibition" at Cost Annex, Boston MA. His digital work, "Artifacts", exhibited at West Space Gallery for Next Wave Festival. Liow's compositions have appeared on a diverse range of mediums including for MIFF Official Selection film "Creswick" by filmmaker Natalie James, and other film and music festivals globally. He has performed alongside multiple ARIA recipient Andrea Keller at Melbourne's Jazzlab, and during lockdown, he was commissioned by City Of Melbourne to broadcast a series of concerts from Tempo Rubato in Brunswick.

www.nathanliow.com, www.instagram.com/nathanliowpiano