Sophie Zhou
Get Wicky with it, witchy wok her!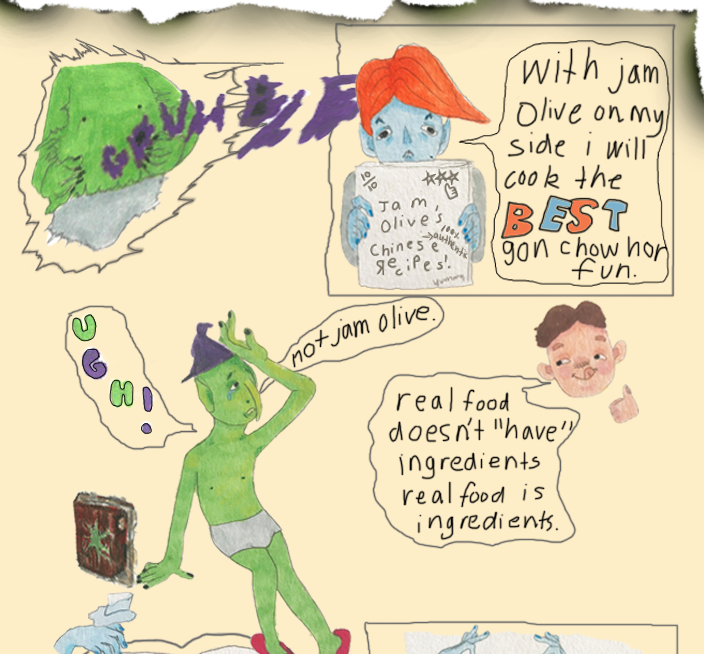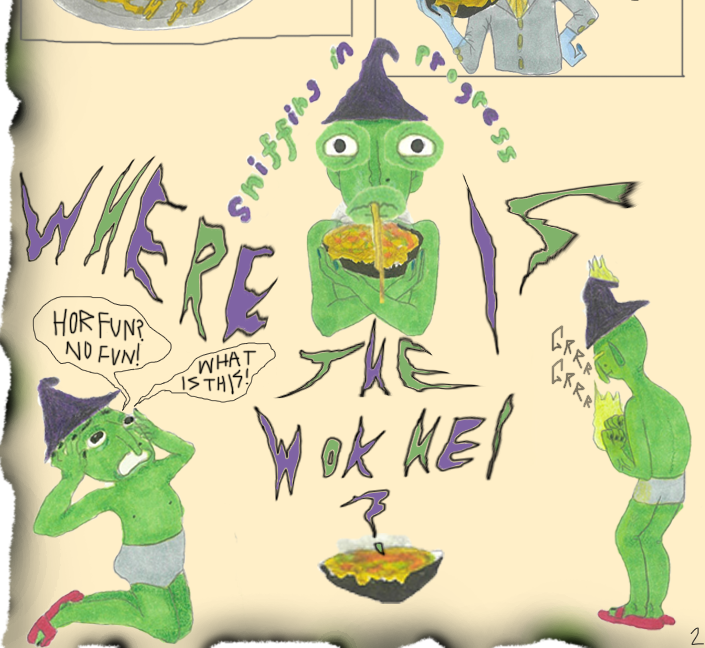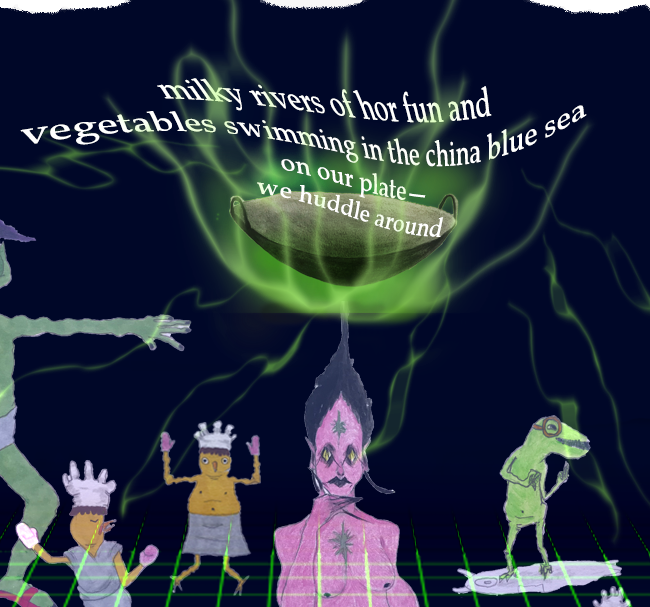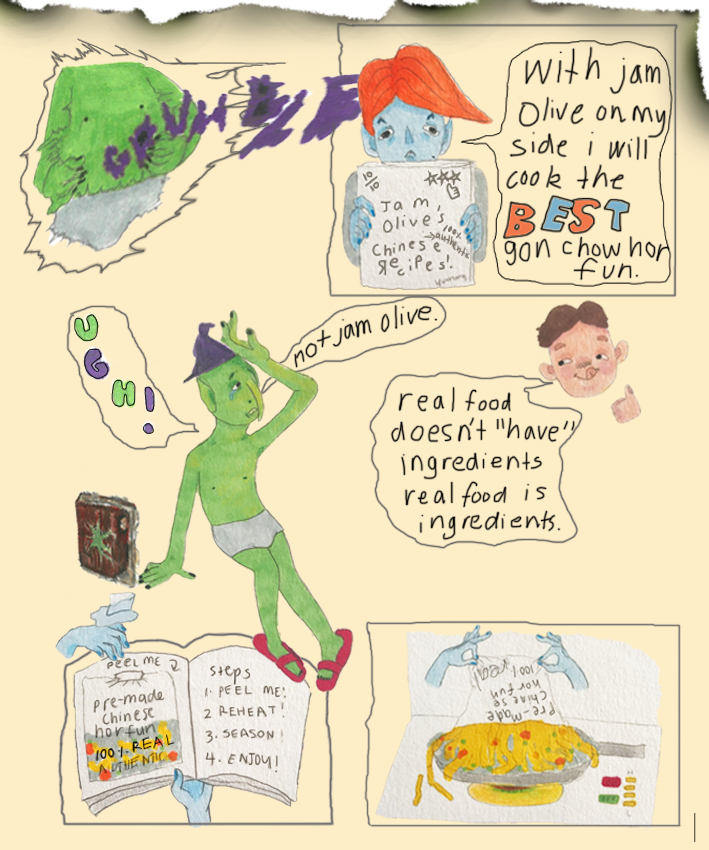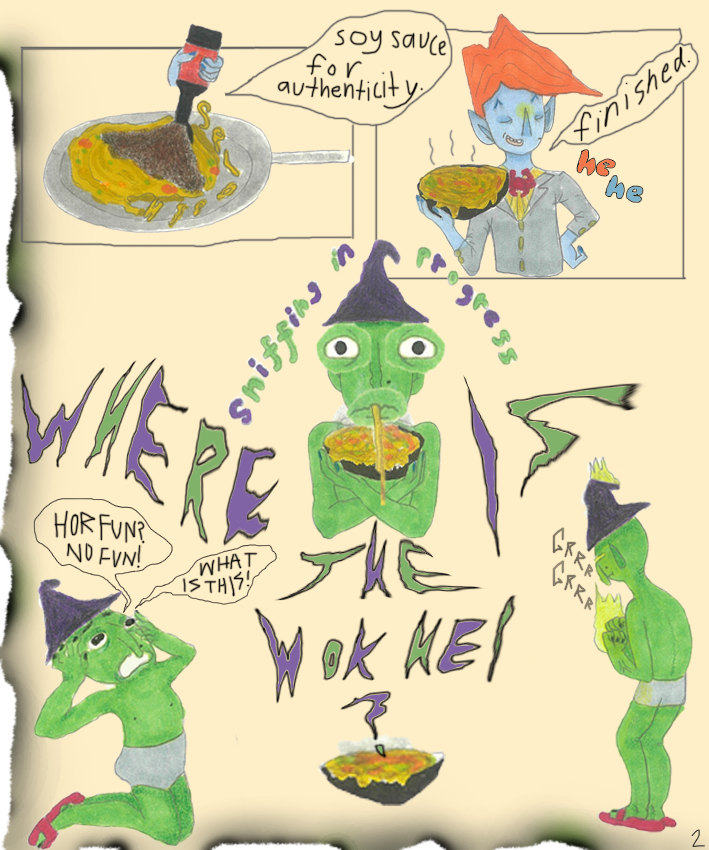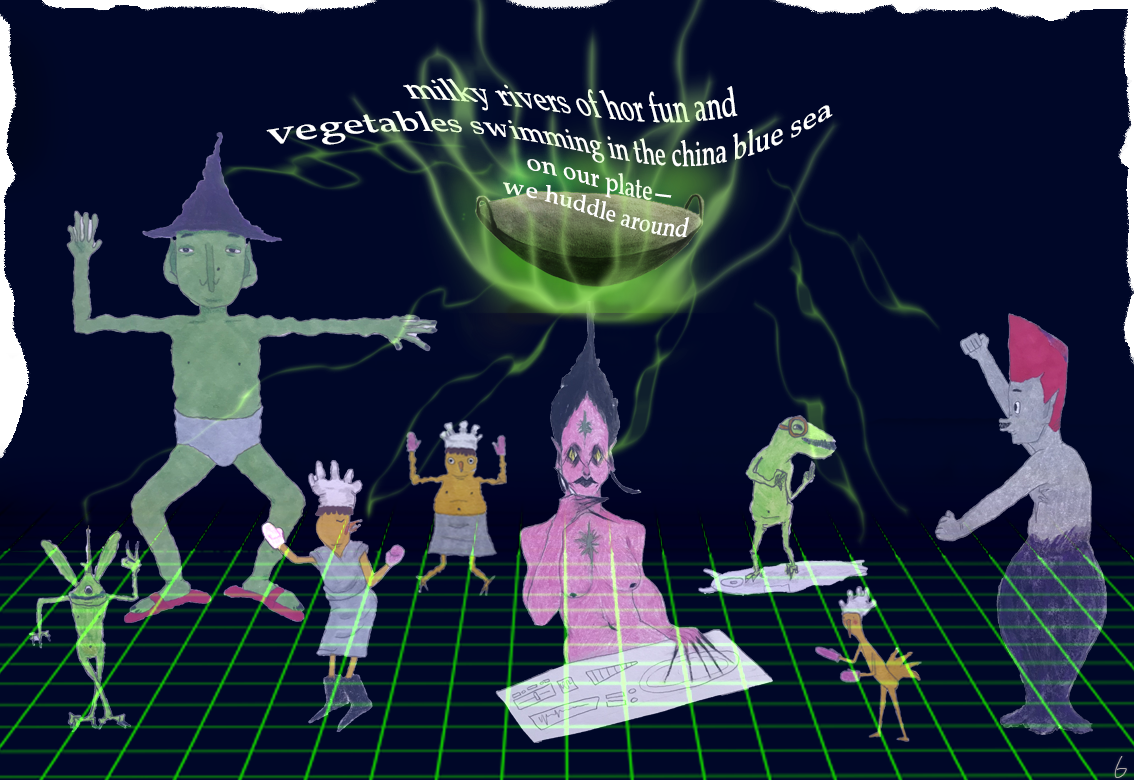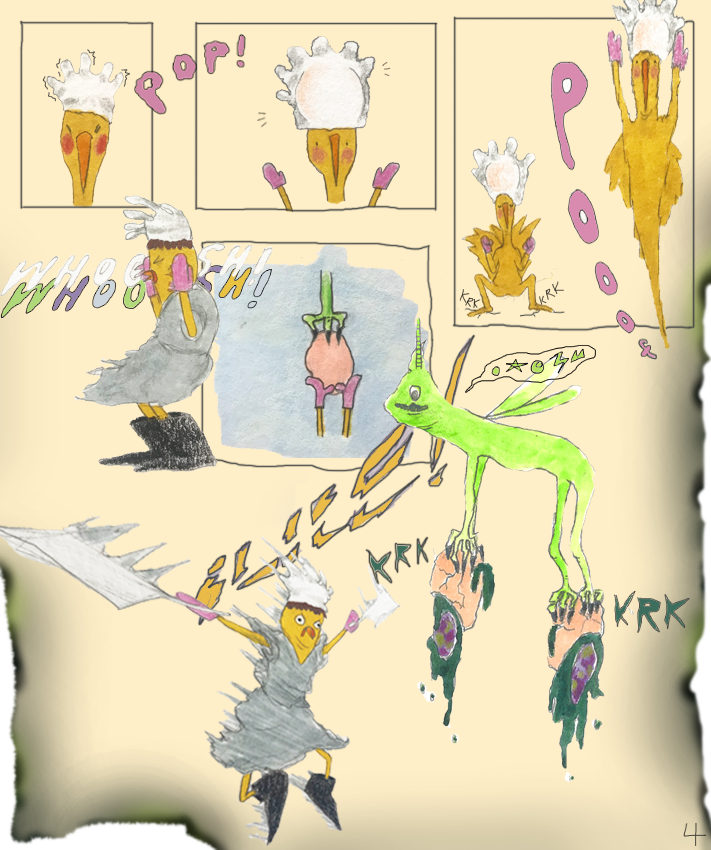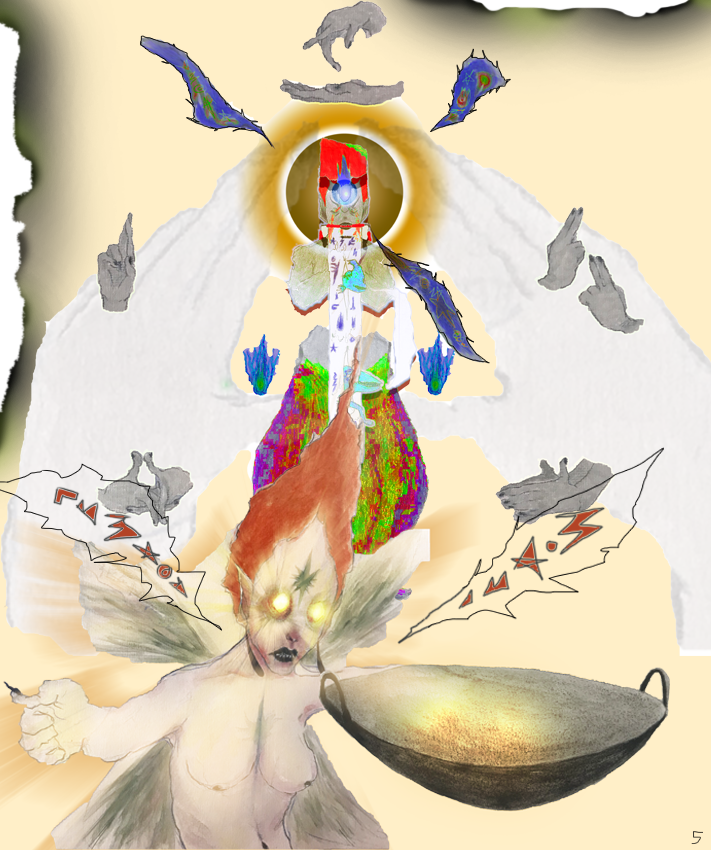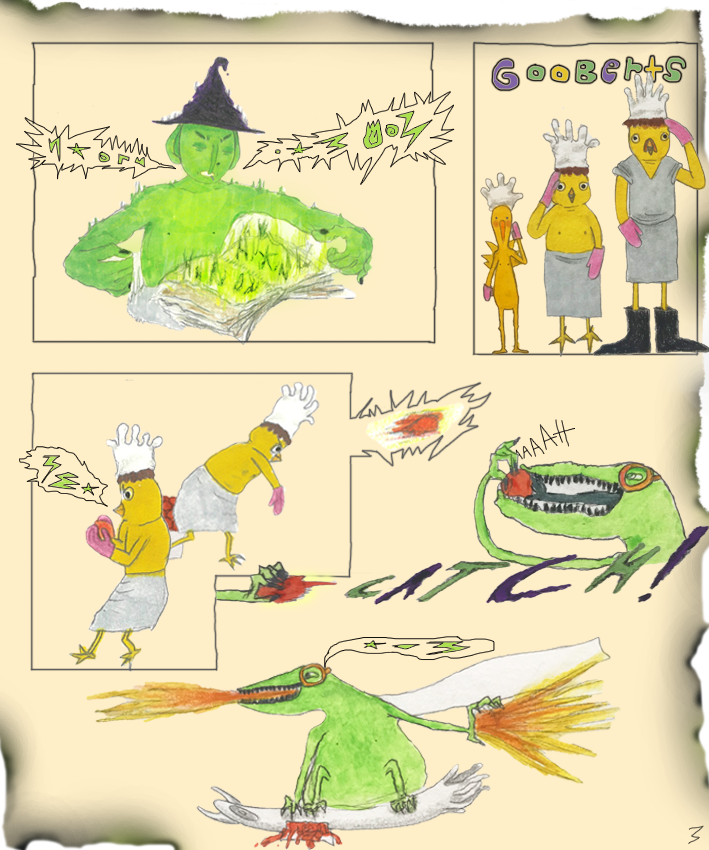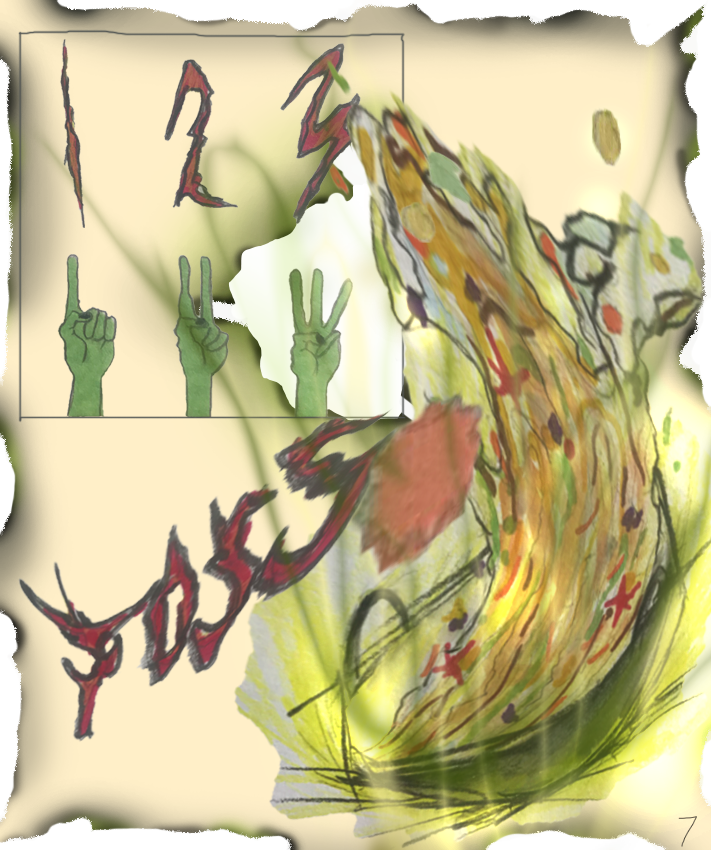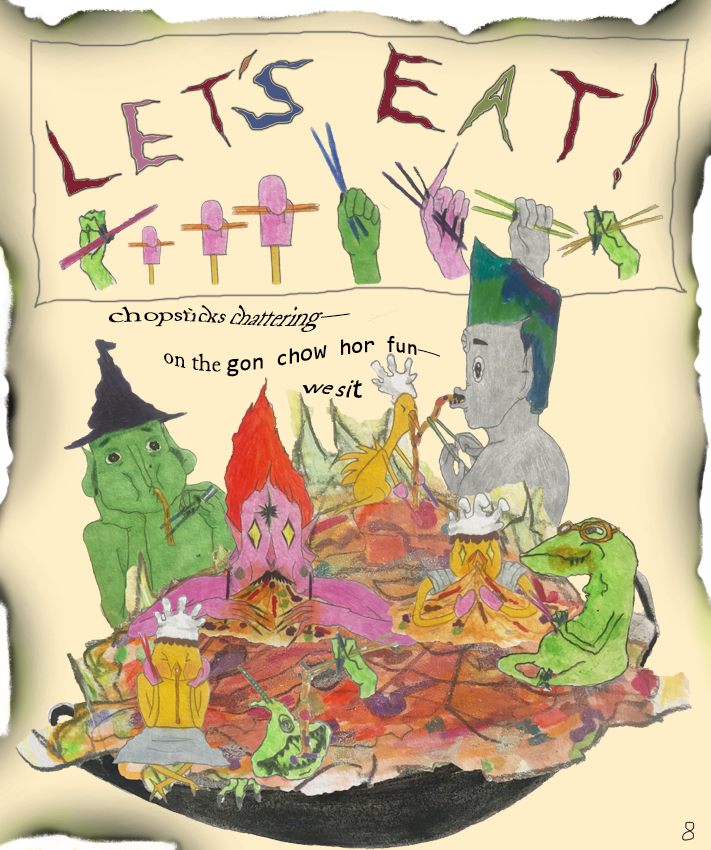 get wicky with it, witchy wok hei!
is a comic that focuses on the Cantonese stir-frying technique called wok hei and the Cantonese dish called gon chow hor fun. The clicking of the gas sends technological roots which connects the breath of the fire and the wok, creating a techno-witchcraft experience. The steamy breath of the fire which surrounds the wok supports the toss of the ingredients. The wok is an eruption of fire and the bean sprouts, spring onions, eggs, hor fun, etc., dance in a disco of flames. Wok hei fills the space and everyone comes together. We huddle around and breathe the fiery wok hei in. Wok hei enters us and dances in us and we dance with it. Wok hei and gon chow hor fun continues to be with me. It is a part of my Chinese identity. "get wicky with it, witchy wok hei!" aims to create a fond and familiar smell that we all know, reminding us that such smells we find are always within us.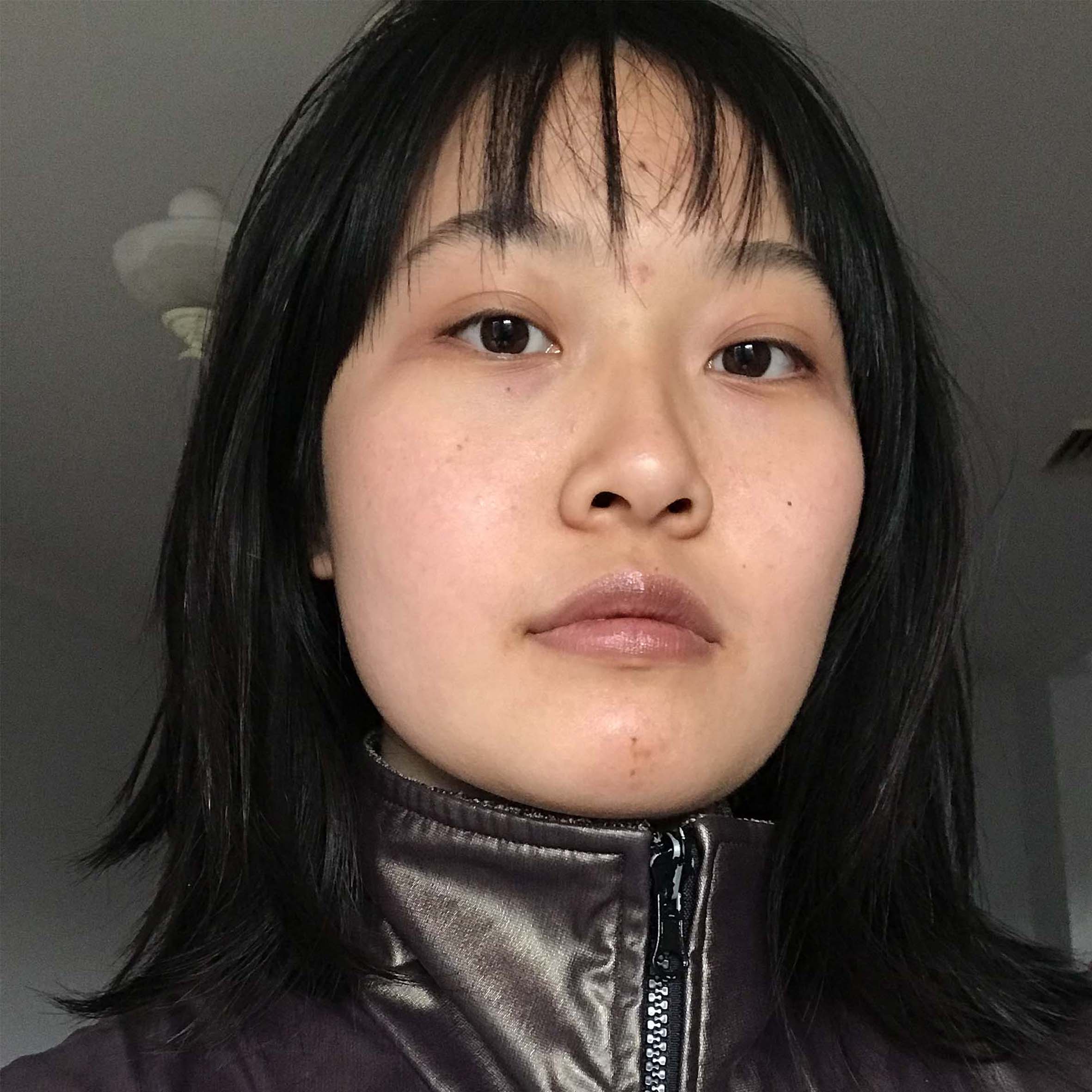 Sophie Xiao Yue Zhou is Chinese-Australian and studying to become a high school teacher. Sophie enjoys fiddling ideas through embodied experiences, such as writing poetry, whacking objects to create interesting sounds, drawing, sewing and meditative practices. She particularly enjoys incorporating poetry into comics to share and generate creative spaces to reimagine personal experiences or broader experiences in the world. Feel free to follow her Instagram @bowlcut_senpai for more creative endeavours ahead.